Make yourself comfortable, and close your eyes.
Take a slow deep breath, and let go of any tension in your body, as you settle into a more relaxed posture.
Feel yourself dropping down from your mind into your body.
Feel the weight of your body sinking into the surface you're resting on, as you become still more comfortable and relaxed.
Inwardly turn your attention up toward the heavens, and let your inner vision rise up higher, and higher, until you begin to notice a broad beam of pale golden light, reaching down toward you.
And streaming down within that beam are delicate rays of all different colors, transmitting the most rarified and heavenly essences of love and healing.
As you continue to gaze upward, you recognize that this outpouring of heavenly light is being sent toward you by the angels, and realize that the beautiful energies they send are pristine, untouched by our world, and purer than the clearest water of the highest mountain spring.
This light is their gift for you personally, containing a blessing of peace, love, and healing for your journey, here on Earth.
As this transmission reaches you, it forms itself into a perfect ball of healing light, collecting just a few inches away from the top of your head, golden white, with gem-like flecks of rose, emerald green, blue, purple and violet.
As the light continues to collect above you, you can feel your own body and energetic field relax, and prepare to receive it.
All your cells are beginning to turn toward this light, as if each were a tiny satellite dish, turning to receive a new signal from above; and your energy field seems to expand, and open to attune to the message that's soon to be delivered.
Take another slow, deep breath, and invite the ball of light to come into your head.
Imagine and feel it filling every part of your head and face, inside and out, bringing you a sense of peace and tranquility.
And take another deep breath, and breathe the ball of golden, multicolored light down into your neck, and shoulders.
Gently raise your shoulders for just a moment, and as you let them drop, let go of any tension there.
And breathe your ball of light down into your arms… elbows… wrists… and hands… until it flows out your fingertips.
For just a moment, gently make a fist with both hands, and as you let them open again feel even more of the golden light flowing through your arms and out your fingertips.
Breathe the light into your chest and upper back… letting it fill your heart… lungs… and everywhere within and around your chest.
Take a moment to experience the ball of light pulsing with your heartbeat, in the center of your chest.
Take another slow, deep breath and invite the golden, multicolored light into your abdomen and lower back…
Give it time to find its way into all your internal organs, bringing balance and peace everywhere within.
Imagine your organs all working together like a fine machine.
The golden light has just given you a tune-up to make everything run smoother, and more freely.
And breath the ball of light into your hips and reproductive organs, as it balances and releases any tension within you.
Imagine the light absorbing any sort of negativity or pressure, leaving you clear.
Invite the ball of light to travel through your upper legs… knees… calves… and feet.
Lightly scrunch up your toes for a moment, and then let them relax, and the light flows freely throughout your legs and feet.
Now the golden white light, with its flecks of many different colors, is free to move all throughout your body, working its way everywhere within you.
Connect within as deeply as you can, and ask your body, your mind, and your emotions to let go now of anything that doesn't serve your highest good.
Take some time to be with the light in this way now, and imagine it going wherever it is most needed within you, doing it's healing work, and making everything just right.
Now imagine the light surrounds and fills your soul, and lifts you gently out of your body, to take you on a visit into the heavens.
Up you go, into the air, through the ceiling, and into the sky.
And at the speed of light you're transported into a beautiful heavenly chamber, with transparent crystal walls, and a ceiling that's open to the infinite sky.
Here you're surrounded by a group of beings you may not recognize at first, but who nevertheless seem quite familiar, as if you had known and loved them for eons.
They've gathered here to be with you now for one reason: To let you know, without the slightest room for doubt, that you are loved.
As they look at you tenderly, you feel so well-understood by these old friends that your heart seems to open wider and wider.
And as they reach forward and begin to pour love into you, first one by one, and then all together, you find you're able to let love in as you never have.
Take some time to rest in this heavenly chamber, and receive this blessing.
It's almost time to bring this guided meditation to a close.
So take a moment to thank yourself, for giving yourself this opportunity to relax, and heal from within.
Gradually bring your awareness back into your body, and your physical surroundings.
Take your time, and when you're ready, open your eyes, and feel awake, alert, and refreshed.
Create Meditations Like a Pro
Want to lead your own meditation sessions but not sure how to get started? Our guided meditation scripts are the answer!
They're designed to be easy to read aloud, whether you're addressing a group or flying solo. Plus, you can record your readings and share them online, and use them to spice up your own meditation sessions.
And if you want to offer a full meditation course, these scripts are perfect for that too!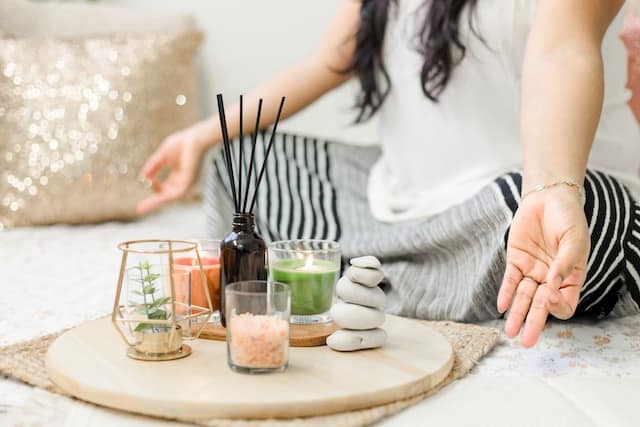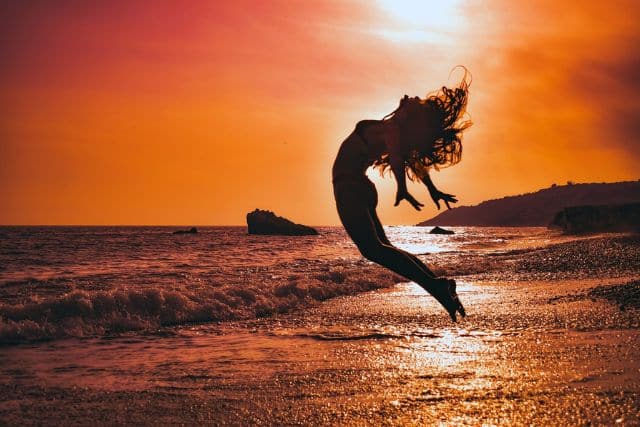 Boosts Your Confidence and Skills
Leading a meditation session requires much confidence and skill to maintain a calming and peaceful ambiance.
With guided meditation scripts, you don't need to worry about speaking what is on your mind.
Our scripts are designed to give you the right words at the right time, enabling you to build your confidence and deliver an excellent experience for your audience.
Helps You Create Audio and Video Recordings
Guided imagery scripts allow you to create high-quality recordings that you can share with your followers, clients, or sell as part of your business.
Whether you're creating YouTube videos that attract thousands of viewers or building a membership-based meditation course, our scripts are adaptable for various mediums, giving you infinite possibilities for sharing your work.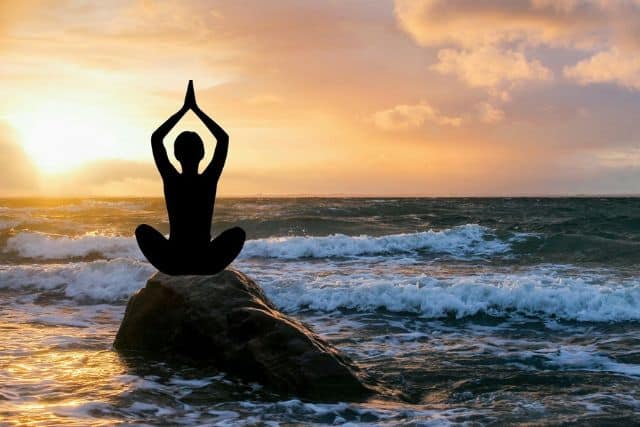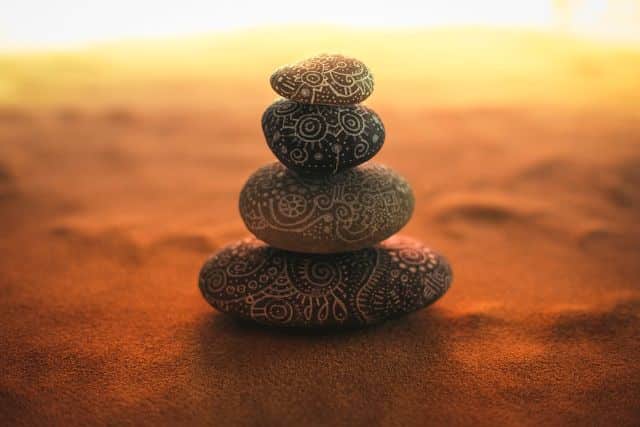 Increases Your Credibility
As a meditation leader, you want your audience to trust your abilities to provide a calm and peaceful experience.
Using guided meditation scripts increases your credibility and positions you as a knowledgeable leader in meditation.
You will provide your clients with quality instruction and reliable content that will put their minds at ease.
Provides Inspiration and New Ideas
If you're someone who struggles to come up with new and creative ways to lead your meditation, our guided meditation scripts will give you inspiration and new ideas.
You can use our scripts to focus on different aspects of meditation, like relaxation, mindful breathing, or visualization.
You can also add to or alter the script to suit your needs.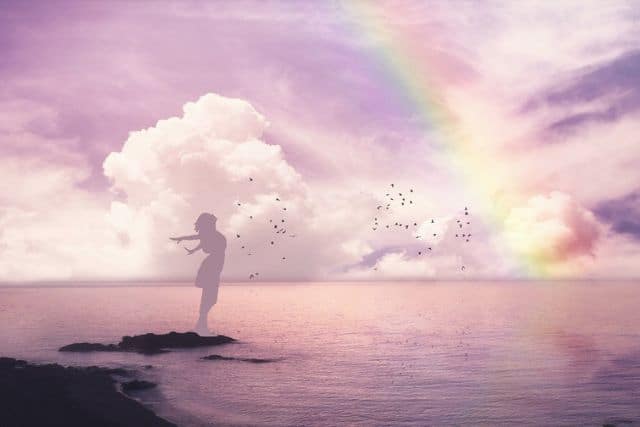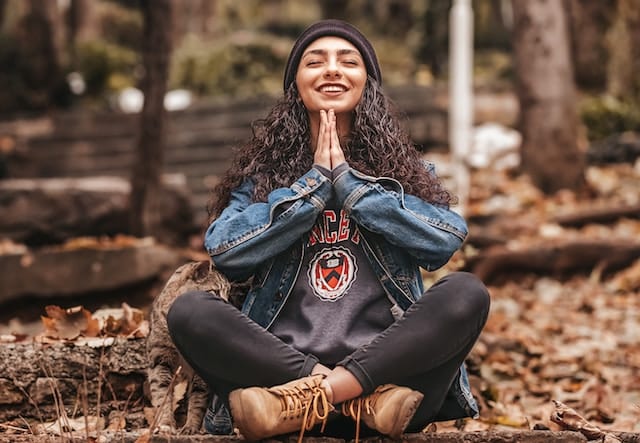 Who Are These Scripts For?
Whether you're a pro or just starting out, our guided meditation scripts are tailored to suit your needs. Perfect for:
meditation teacher or practitioner
yoga instructor
coach and counselor
therapist
mental health professional
psychologist and psychotherapist
voiceover artist
content creator
podcaster
writer
athlete
app developer
blogger
Our Guided Meditation Scripts Will Help You:
Improve your meditation-leading confidence and skills
Create audio and video recordings for your business
Grow your business by increasing your credibility
Find inspiration and new ideas for your own meditation(s)
Read aloud to individuals or groups
Enhance your self-improvement journey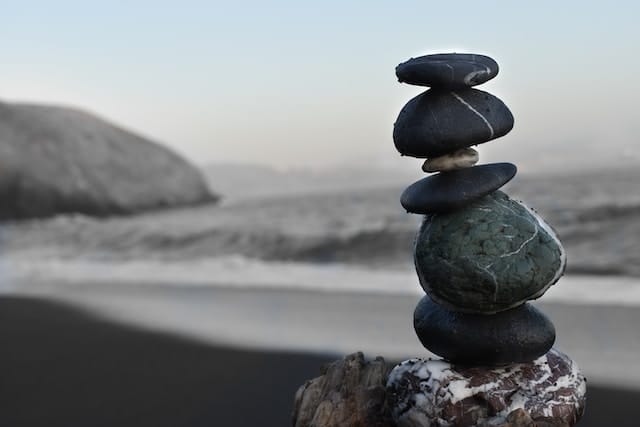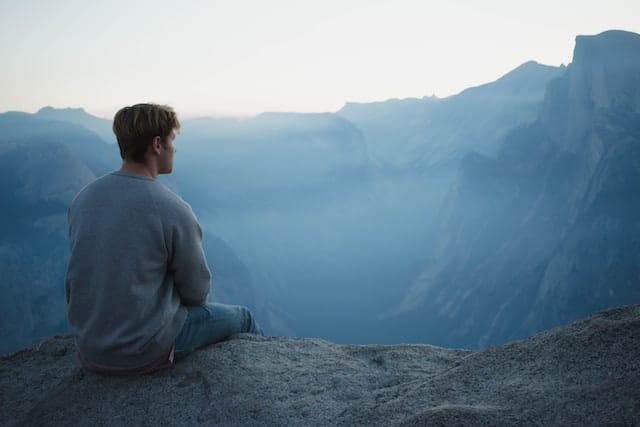 What You Will Receive
Get ready to receive gorgeously designed PDF files that are a breeze to read, follow, and comprehend. Say goodbye to confusion and hello to clarity with our easy-to-use format.
These scripts can help you increase mindfulness and reduce stress, anxiety, depression, and overwhelm using proven techniques and methods.
To ensure the best experience, we suggest using a desktop device for your initial download.
Royalty-Free
Create audio and video recordings that you can use for your business (including apps, YouTube, courses, and podcasts). You can share these recordings online and/or play them during sessions you lead
Grow your business
Use these scripts in courses you create, share, and sell
Use these scripts privately and with your clients
Edit and customize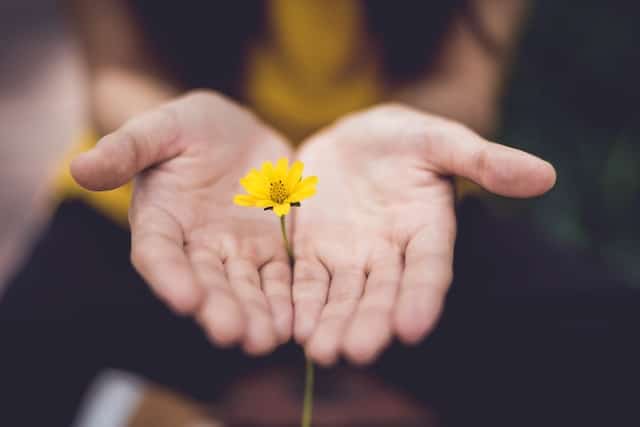 Save up to 88% with our Bundles
This script has been crafted with love and formatted in a clear, organized layout, making it easy to read aloud for individuals or groups. It is suitable for personal and professional use, including YouTube videos and monetization, and for voiceover recordings.
Use this script to lead your own meditation, edit or alter the script to suit your needs, use it in courses you create and sell, or use it privately with your clients.
Instant Download
Digital Download
Digital file type(s): 1 PDF
Your files will be available to download once payment is confirmed
Frequently Asked Questions