Place your body in a comfortable position, and close your eyes. Take a slow, deep breath, and as you release it, feel yourself begin to relax. Take another deep breath, and gradually feel your breathing begin to slow.
Your body is relaxing further, and you can feel yourself settle deeper into the surface you're resting on.
As you relax, a feeling of peace and calm makes its way through your body, beginning with your feet, your ankles, and your calves.
Tension is leaving, as all the muscles begin to relax.
Allow this relaxation to extend to your knees, your thighs, and your hips.
And feel this relaxation extend into your lower back and abdomen, and into your chest and upper back, as you become still more comfortable and at peace.
Imagine all your internal organs enjoying this good, calm feeling. You're letting every part of you know that this is an opportunity to rest, relax, and heal.
And feel this comfortable, peaceful feeling moving throughout your shoulders, arms, and hands, and let it flow out your fingertips.
Feel your neck relax, and allow this feeling of comfort to move into the back of your head, your ears, all through your face, your forehead, and the top of your head.
Now your entire body is completely comfortable, relaxed, and ready to receive positive energy and healing.
You're in a deep state of peaceful relaxation, open to good things, and ready for an adventure.
It's time to gather support for your journey, so inwardly call upon any allies you'd like to have with you, to assist in your healing.
These might include spiritual figures, angels, friends, or loved ones. Even animals can be allies on your inner journey.
Inwardly ask anyone who's presence gives you strength and support to be with you now in spirit.
And so, as your journey begins, imagine you're walking in a beautiful meadow, on a fine spring morning.
The weather is perfect, the sky is blue, with a few fluffy white clouds, and there's just a hint of a breeze.
You can smell the subtle scent of wildflowers, and hear a bird's song. The ground feels soft beneath your feet, and your steps are light and easy.
No one else is around this morning, and that feels just fine, because you're enjoying having this day all to yourself.
You deserve this, and are appreciating every moment of it.
A little way ahead, there's a pretty garden, and in the center of the garden is a well.
As you walk closer, you find that the path to the well is made of brightly colored stones, a rainbow of color unfolding beneath your feet.
At first the stone path is red, and as you step upon the red stones you feel a boost of positive energy moving up through your feet, and all the way through your body.
Walking further, the stones become orange, and as you step forward,
you feel a wave of support from your inner allies.
Further along the stones are yellow, and you find your mood brightening, with a sense of optimism, and joy.
As you step upon the green part of the path, you heart softens, as past hurts or hard feelings within you begin to dissolve, and melt away.
As you continue, the path beneath your feet becomes blue, and you find you mind opening, with a pleasant sense of wonder.
As you draw close to the well, the path changes to purple. Your senses heighten, your spirit awakens, and all the cells in your body anticipate receiving something pure, precious, and life-giving.
Coming up to the well, you notice that it is an ancient one, constructed of rocks and mortar. It has a little pitched roof above, and a pulley, a crank, and a wooden bucket.
The bucket is attached to a strong rope, and is weighted with stones, so it will sink down into the clear water below.
Since the beginning of time, people have tapped into the earth for pure water.
When we drink from such a well, it connects us with the living spirit of the earth.
As you realize this, you notice that this well, and indeed the whole garden surrounding it, is filled with the most beautiful golden light imaginable, and you can sense the light touching you with its beauty and grace.
Take a moment to experience this, as you receive its blessing.
You will use the crank to gently lower the bucket into the water below. Take a deep breath, and as the bucket descends, feel yourself going deeper within your own heart.
Take another deep breath and let the bucket go deeper. As you exhale, release any remaining cares.
And take another deep breath, and as the bucket finds the water, deep in the well, know that you are connecting deep inside, with the strong, loving being that you truly are.
The bucket fills, and you begin to turn the crank to bring it back up. It's heavier now, but you find it easy to lift, as your body senses that it's about to receive a new level of love and support.
Raise the bucket further up as you experience a feeling of warmth and comfort; a sense that everything is being taken care of, and all is well.
And raise the bucket higher, and feel your heart open to accept healing from deep within, and from the allies who have gathered around you.
Bring the bucket up to the top, set it down carefully, and look at the water. It's clear, and alive, and reflects the sky above.
This water comes from the sacred source of all living things, and is charged with pure, loving energy.
There is a cup just by your hand. Pick it up and dip into the bucket, making ripples in the reflected sky.
Take a long, slow drink of the cool water. As soon as the water touches your lips, you feel a gentle burst of energy that seems to bring new life all through you.
Feel the cool, healing water flowing down your throat. Your body is so open to receive, and all the cells seem to welcome this positive force.
Drink deeply, and notice the energy of this clear water moving throughout your body, going wherever needed. Everywhere within you
the effect of this water can be felt, touching the center of every cell, clearing away any negativity or pain, and bringing new life.
Take some time to experience this gentle transformation, paying special care to anywhere within you that you feel needs particular attention. Drink all you need.
Stay here a little longer, and feel the golden light that fills the garden touching your skin, warming you, bestowing its gifts.
If there's anything you believe you need for your healing, ask for it now, and know that you will receive whatever is for your highest good.
It will soon be time to bring this inner journey to a close. But first, take a moment to thank yourself for giving yourself this gift.
Let all the benefits of this experience stay with you, as you bring your awareness gently back to your physical surroundings.
Take your time, and when you're ready, open your eyes, and feel awake, alert, and refreshed.
Create Meditations Like a Pro
Want to lead your own meditation sessions but not sure how to get started? Our guided meditation scripts are the answer!
They're designed to be easy to read aloud, whether you're addressing a group or flying solo. Plus, you can record your readings and share them online, and use them to spice up your own meditation sessions.
And if you want to offer a full meditation course, these scripts are perfect for that too!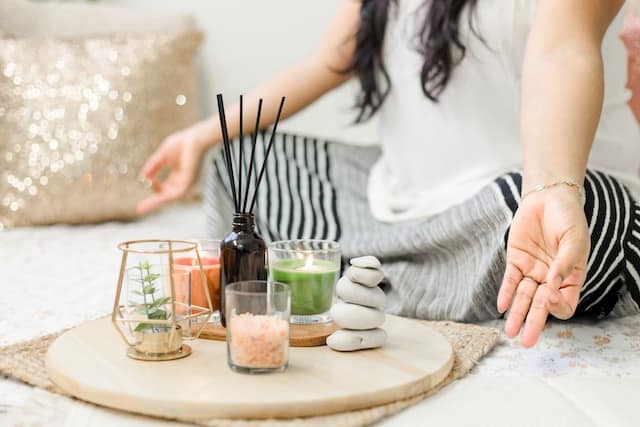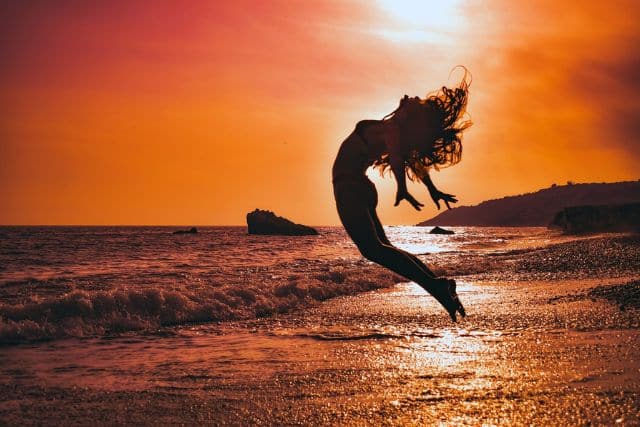 Boosts Your Confidence and Skills
Leading a meditation session requires much confidence and skill to maintain a calming and peaceful ambiance.
With guided meditation scripts, you don't need to worry about speaking what is on your mind.
Our scripts are designed to give you the right words at the right time, enabling you to build your confidence and deliver an excellent experience for your audience.
Helps You Create Audio and Video Recordings
Guided imagery scripts allow you to create high-quality recordings that you can share with your followers, clients, or sell as part of your business.
Whether you're creating YouTube videos that attract thousands of viewers or building a membership-based meditation course, our scripts are adaptable for various mediums, giving you infinite possibilities for sharing your work.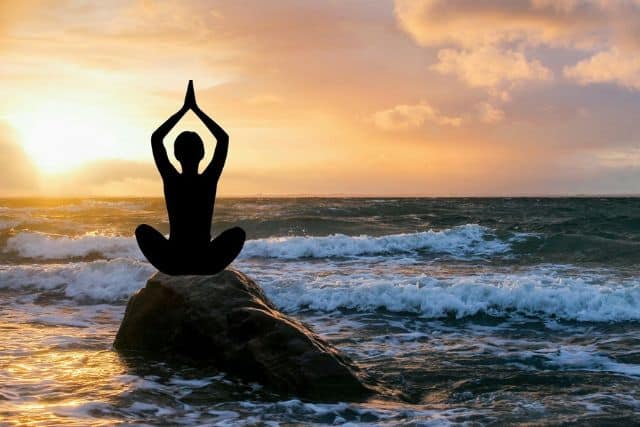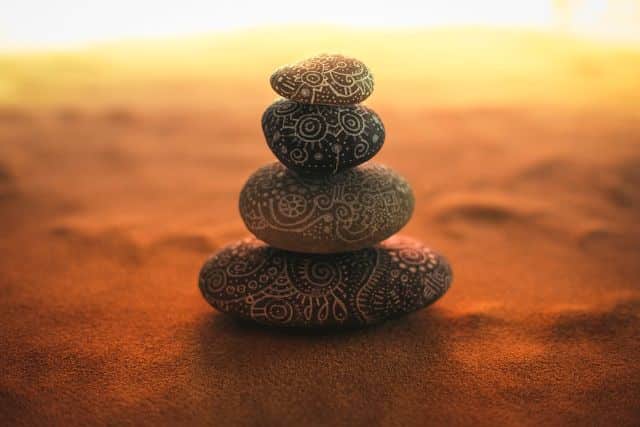 Increases Your Credibility
As a meditation leader, you want your audience to trust your abilities to provide a calm and peaceful experience.
Using guided meditation scripts increases your credibility and positions you as a knowledgeable leader in meditation.
You will provide your clients with quality instruction and reliable content that will put their minds at ease.
Provides Inspiration and New Ideas
If you're someone who struggles to come up with new and creative ways to lead your meditation, our guided meditation scripts will give you inspiration and new ideas.
You can use our scripts to focus on different aspects of meditation, like relaxation, mindful breathing, or visualization.
You can also add to or alter the script to suit your needs.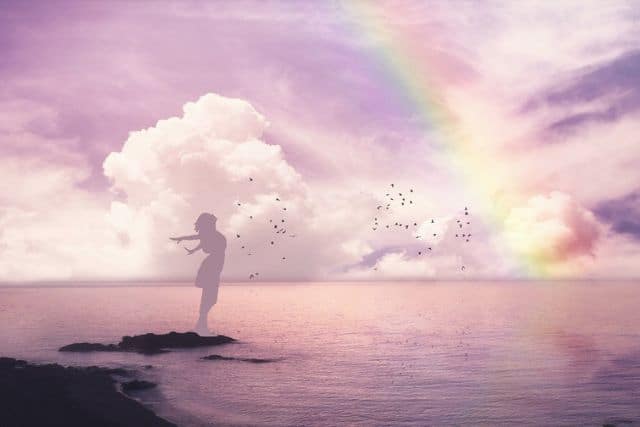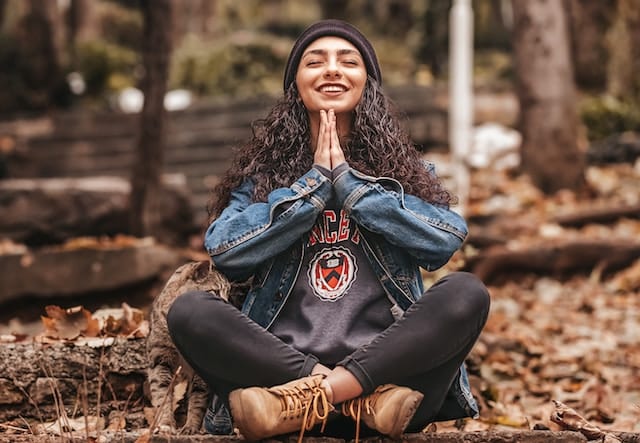 Who Are These Scripts For?
Whether you're a pro or just starting out, our guided meditation scripts are tailored to suit your needs. Perfect for:
meditation teacher or practitioner
yoga instructor
coach and counselor
therapist
mental health professional
psychologist and psychotherapist
voiceover artist
content creator
podcaster
writer
athlete
app developer
blogger
Our Guided Meditation Scripts Will Help You:
Improve your meditation-leading confidence and skills
Create audio and video recordings for your business
Grow your business by increasing your credibility
Find inspiration and new ideas for your own meditation(s)
Read aloud to individuals or groups
Enhance your self-improvement journey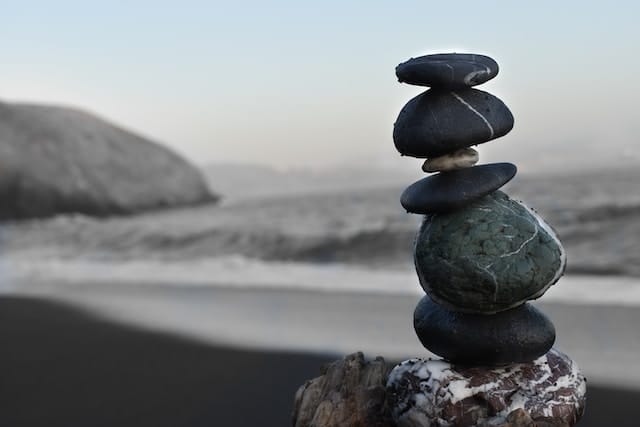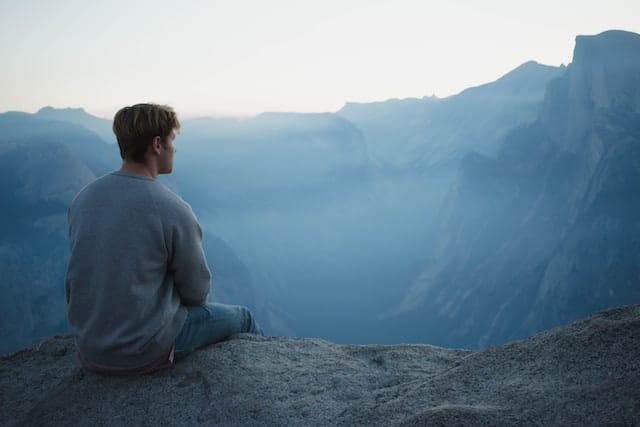 What You Will Receive
Get ready to receive gorgeously designed PDF files that are a breeze to read, follow, and comprehend. Say goodbye to confusion and hello to clarity with our easy-to-use format.
These scripts can help you increase mindfulness and reduce stress, anxiety, depression, and overwhelm using proven techniques and methods.
To ensure the best experience, we suggest using a desktop device for your initial download.
Royalty-Free
Create audio and video recordings that you can use for your business (including apps, YouTube, courses, and podcasts). You can share these recordings online and/or play them during sessions you lead
Grow your business
Use these scripts in courses you create, share, and sell
Use these scripts privately and with your clients
Edit and customize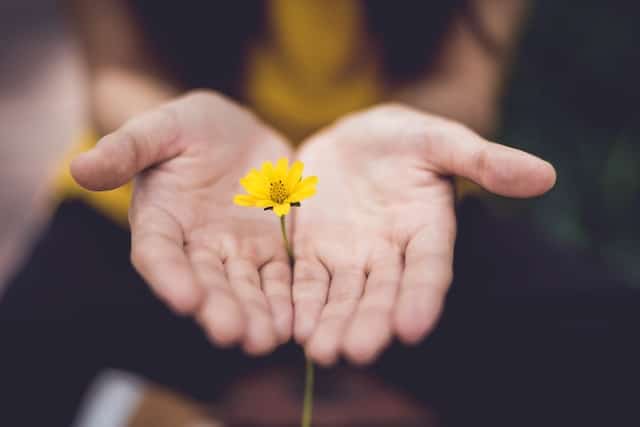 Save up to 88% with our Bundles
This script has been crafted with love and formatted in a clear, organized layout, making it easy to read aloud for individuals or groups. It is suitable for personal and professional use, including YouTube videos and monetization, and for voiceover recordings.
Use this script to lead your own meditation, edit or alter the script to suit your needs, use it in courses you create and sell, or use it privately with your clients.
Instant Download
Digital Download
Digital file type(s): 1 PDF
Your files will be available to download once payment is confirmed
Frequently Asked Questions