Close your eyes. Become comfortable. Start to breathe naturally and focus on your breath. Bring your awareness inside and think about your day.
Did something particularly memorable happen? Did you share a profound experience or moment of connection with someone? Did you have a success, victory or special achievement at work?
This could be a personal or group victory. Or, perhaps something happened in your personal life which made you happy or gave you a warm and blissful feeling? Subsequently, you may have had a particularly negative situation that stands out?
Whatever you experienced that evokes strong emotions, focus on this now. Connect with how it made you feel; all the emotions, feelings, impressions and internal responses. Now, be with this feeling, but don't be overcome by it. All are still in your world, and you will soon enter a deep state of calm. Just simply be with this feeling from a neutral space.
Now, picture the African Sahara. You already know what this looks like as you have surely seen a picture or video of it before. It is stored in your subconscious.
Now, visualize the Sahara, with all its lush green trees and desert. Visualize the clear blue sky in the background, and become aware of the beautiful and rare African birds in the distance. Hear them chirping and singing. See the green trees swaying. Observe the colors of the golden Sahara merged with the green…
You can see the shimmering, golden mist of the Sahara in the background. You are becoming increasingly more aware of the birds and their individual songs. Nearby, there is a large pond, or is it a lake?
There are small animals gathered there, and birds drinking the freshwater. The blue sky is reflecting off the water, creating a mild mirage effect…
You now become aware of the gathering of lions at the edge of the water… They are peaceful and serene. They have just eaten. All is well in their community. The lionesses are in harmony with their world, and the lion cubs are relaxed, yet playful. The male lions are present, strong and centered, yet relaxed. 
One lion draws your attention. He is sitting just a little bit higher than the others, with his chest raised a little higher than everyone else's. He has a golden glow to him, just like all these beautiful creatures, but there is something special about this one. This lion has an air of authority, but he is neither arrogant or overpowering. He is simply calm and content, relaxed and peaceful, with an inner strength and knowledge to him. He is majestic.
Now, you feel at one with the scene, as if you were truly there. You feel at one with the lions, and at peace with the Sahara and all its majesty. The birds have become apart of your world, and the breathtaking colors from nature are a natural part of your existence. Life is blissful. You recognize the balance of life with all its dualistic elements. Take a moment to focus on your breath…
You are still here, rooted in your physical body, safe, and protected. Yet, you are also immersed in the scene, connected through a subconscious string. You are now in both worlds, and all is well. Feel your body for a moment…
Feel the blood pumping in your veins and in your heart. Imagine your cells inside you circling around, working intently for your health and wellbeing. Visualize water flowing through you, as if you were a river. If you begin to feel slightly euphoric, it is OK. You are strong and rooted, just like a tree. No harm can come to you here, as you are one with the elements….
Continue to see the waters, blood, and elements run through you. You consist of between 60- 70% water. The Earth is made up of 72% water. You are more connected to the Earth than you may think. Now, take a moment to become aware of this…
The earth is abundant, sustaining and supporting. She is here to provide you with all your needs. She gives strength, centeredness, and a sense of grounding. The Earth is a loving and conscious entity, and you are a part of her… Just as the Sun is a he, masculine in nature, the planet Earth is feminine in principle. Now, connect to her.
How do you feel? Do you feel content? Do you feel strong, centered and loved? Can you feel her love, nurturance and warmth shining through you? It is OK, feeling this is not an emasculate quality. You are allowed to feel.
Connecting to the feminine qualities allows you to be more masculine. You are a strong, empowered and compassionate man. This is where your confidence comes from. Know it, and now, visualize it. Feel it in the core of your cells.
Mother earth's blood runs through you, just as the great waters flow through the Sahara. Now, bring your awareness back to the Sahara, but stay connected to this feeling in your body.
Now, once again, visualize the Sahara and the scene in your mind's eye. Remember the feeling of the mirage on the water and the desert mist in the distance…Hear the birds singing, and remember their beautiful colors and unique sounds. See the lions once more, confident and centered, serene and content…
Now, visualize yourself here, immersed in this scene. You are at the back of the lake, sitting on a lounge chair. You are safe – no harm can come to you here.
The animals are aware of your presence, yet they are at one with you, happy that you are there. There is mutual respect in the air and they can feel your presence. You are silently observing and joining in their pride, while they are at peace with your world…
Now, you are going to see yourself as a boss and director of the scene. You have a camera, and your colleagues are behind you. If you have a boss, they are now behind you. You are in charge. You are the director, and you command respect.
There is an air of authority to you, and your colleagues know it. You command the respect of the golden, majestic lion on the other side of the lake…He is not directly watching you, but you can feel his eye on you, with his subconscious connected to you on a subtle level.
You don't need to explain it with your rational mind, you can just feel it. You are both connected on an invisible level, and there is a mutual understanding between you. You are both in a position of authority, silently yet powerfully leading and commanding respect in your own right. But you are also allowing everyone else to be free.
The lionesses, other male lions, and cubs are happy, content and sovereign. Your work colleagues behind you are happy with you in charge, and they appreciate your leadership skills and abilities. The air is harmonious, and all of the individual parts are interacting subtly and silently, aware of each other's existence, but with no need to interfere, control and dominate. There is peace in the world….
Whether you are aware of it or not, you are in a state of deep peace and relaxation. You have just been activated with new codons of consciousness responsible for empowerment, inner authority, and confidence. You are shining on the inside, and your subconscious is merged with another world. This world is part of you; it is who you are. You are intrinsically connected to the elements, the natural world, and this new sense of self. The director's version of you is you – you are not separate. Once you fully realize this, you can begin to live your best life.
You are a confident, sovereign and empowered man, and people recognize this…
When you allow yourself to be, in all your essence, people respond accordingly. They want you to be sovereign and possess the air of self- confidence you now hold within. You are a lion.
Now, take this presence and knowledge into your life, and do so with the humility, dignity, and respect that you commanded at the Saharan lake. You are worthy of greatness. Come back to your senses in your own time, but be aware that this feeling is not separate from your daily life.
Your subconscious and unconscious minds are a part of you and completely connected to your mind, thoughts, feelings and sense of self. Allow this activation to remain for the rest of your day, and be productive. You can achieve all you set your mind to….
Create Meditations Like a Pro
Want to lead your own meditation sessions but not sure how to get started? Our guided meditation scripts are the answer!
They're designed to be easy to read aloud, whether you're addressing a group or flying solo. Plus, you can record your readings and share them online, and use them to spice up your own meditation sessions.
And if you want to offer a full meditation course, these scripts are perfect for that too!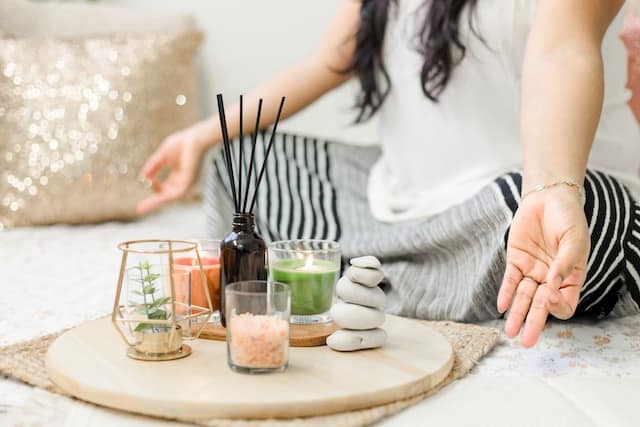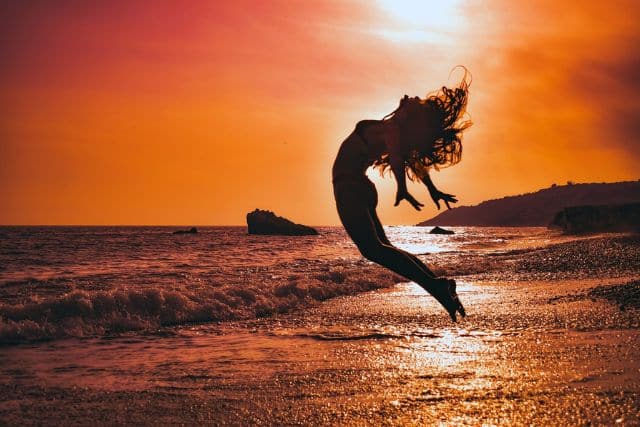 Boosts Your Confidence and Skills
Leading a meditation session requires much confidence and skill to maintain a calming and peaceful ambiance.
With guided meditation scripts, you don't need to worry about speaking what is on your mind.
Our scripts are designed to give you the right words at the right time, enabling you to build your confidence and deliver an excellent experience for your audience.
Helps You Create Audio and Video Recordings
Guided imagery scripts allow you to create high-quality recordings that you can share with your followers, clients, or sell as part of your business.
Whether you're creating YouTube videos that attract thousands of viewers or building a membership-based meditation course, our scripts are adaptable for various mediums, giving you infinite possibilities for sharing your work.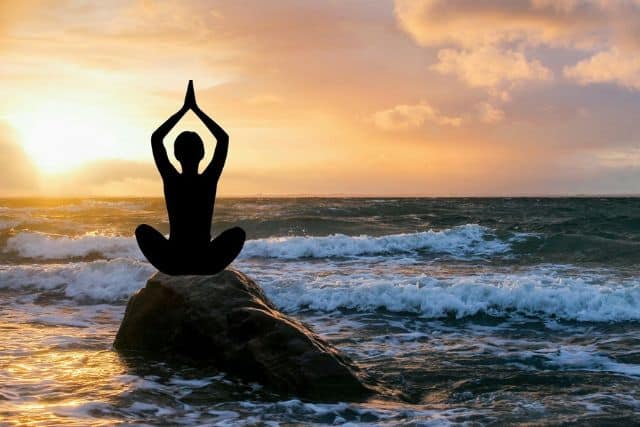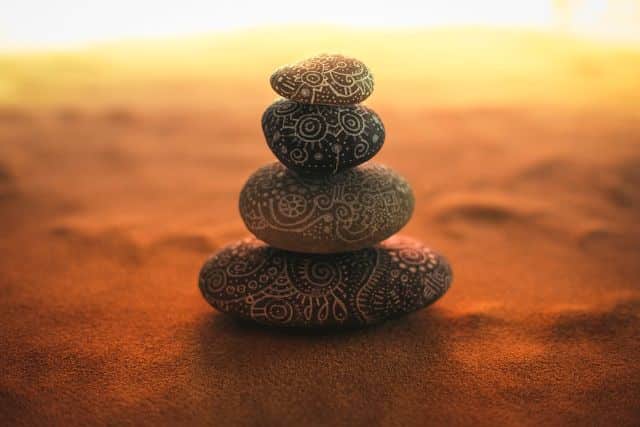 Increases Your Credibility
As a meditation leader, you want your audience to trust your abilities to provide a calm and peaceful experience.
Using guided meditation scripts increases your credibility and positions you as a knowledgeable leader in meditation.
You will provide your clients with quality instruction and reliable content that will put their minds at ease.
Provides Inspiration and New Ideas
If you're someone who struggles to come up with new and creative ways to lead your meditation, our guided meditation scripts will give you inspiration and new ideas.
You can use our scripts to focus on different aspects of meditation, like relaxation, mindful breathing, or visualization.
You can also add to or alter the script to suit your needs.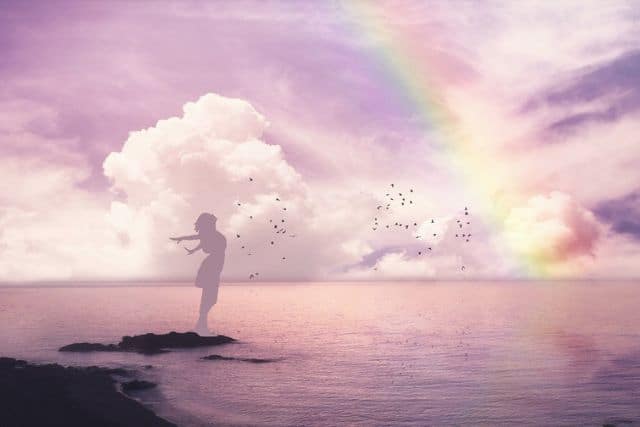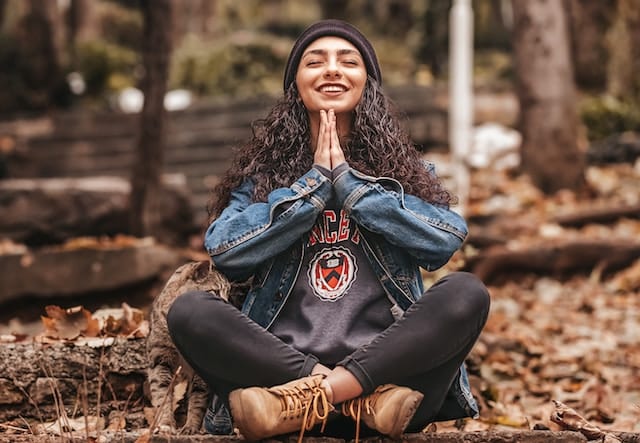 Who Are These Scripts For?
Whether you're a pro or just starting out, our guided meditation scripts are tailored to suit your needs. Perfect for:
meditation teacher or practitioner
yoga instructor
coach and counselor
therapist
mental health professional
psychologist and psychotherapist
voiceover artist
content creator
podcaster
writer
athlete
app developer
blogger
Our Guided Meditation Scripts Will Help You:
Improve your meditation-leading confidence and skills
Create audio and video recordings for your business
Grow your business by increasing your credibility
Find inspiration and new ideas for your own meditation(s)
Read aloud to individuals or groups
Enhance your self-improvement journey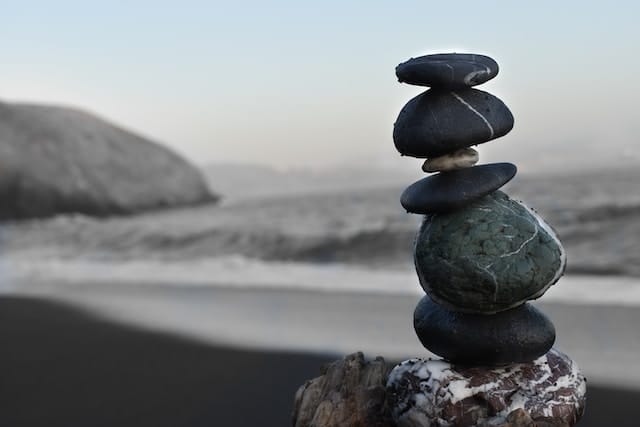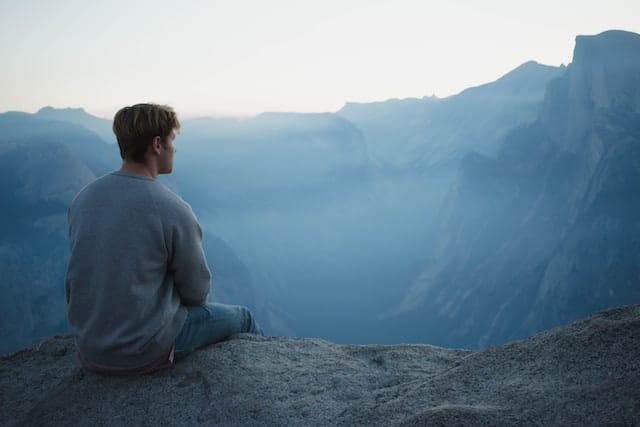 What You Will Receive
Get ready to receive gorgeously designed PDF files that are a breeze to read, follow, and comprehend. Say goodbye to confusion and hello to clarity with our easy-to-use format.
These scripts can help you increase mindfulness and reduce stress, anxiety, depression, and overwhelm using proven techniques and methods.
To ensure the best experience, we suggest using a desktop device for your initial download.
Royalty-Free
Create audio and video recordings that you can use for your business (including apps, YouTube, courses, and podcasts). You can share these recordings online and/or play them during sessions you lead
Grow your business
Use these scripts in courses you create, share, and sell
Use these scripts privately and with your clients
Edit and customize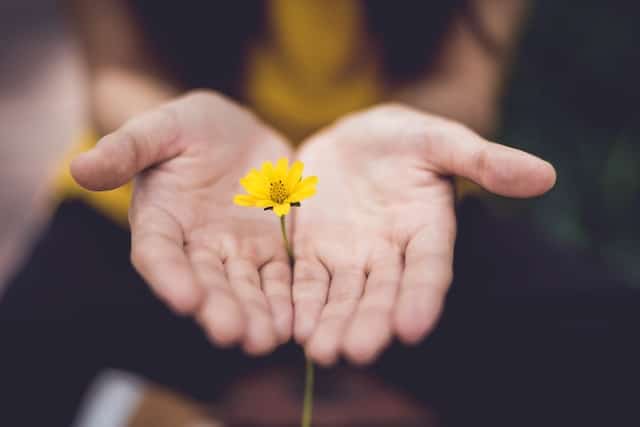 Save up to 88% with our Bundles
This script has been crafted with love and formatted in a clear, organized layout, making it easy to read aloud for individuals or groups. It is suitable for personal and professional use, including YouTube videos and monetization, and for voiceover recordings.
Use this script to lead your own meditation, edit or alter the script to suit your needs, use it in courses you create and sell, or use it privately with your clients.
Instant Download
Digital Download
Digital file type(s): 1 PDF
Your files will be available to download once payment is confirmed
Frequently Asked Questions