It's the second trimester and you notice that your body is changing in many ways.
This is the time period when others begin to see you are carrying a little one and could ask you questions from time to time about your pregnancy.
This is an exciting time because you begin to see the soul within you growing and thriving.
However, sometimes the changes that occur to our bodies might raise thoughts or feelings that your body is not as beautiful as it once was.
This alone is only a thought.
The truth is that you are beautiful in this moment, just as you were beautiful
yesterday, last year, or even several years ago.
And the beauty remains with your body at every stage of pregnancy, as well as every stage of your life.
We must learn to embrace these physical changes because this is a very important step in the well-being of life.
So, let's being to relax and reduce any stress by taking some big, deep, and passionate breaths.
Just the mention of breathing probably made you take a nice deep breath in, but first, get into a very comfortable position, making any last changes to your body so that you can fully relax.
Inhale, feeling the joy of oxygen coming into your system, and exhale feeling very relaxed by blowing your breath out.
Inhale, expanding your belly and filling your lungs as much as you can, then exhale, blowing the air out, filling yourself with relaxation.
Take a deep breath in, draw in as much air as you can, then exhale, letting yourself become very calm and still when you blow your breath fully out.
Continue taking deep breaths at your own pace now, feeling yourself breathe in passionately, and when you exhale, imagine you are feeling a great wave of relaxation sweep over you.
Take a couple of more breaths right now, and really feel how your lungs expand on command, and when you breathe out, allow relaxation to complete you.
Nice.
Become aware of your toes, focusing on each different toe individually, and notice how they feel right now.
Begin to wiggle your toes a little bit, keep moving them for a few seconds.
And when you stop in a moment, you will feel a wonderful wave of relaxation sweep up your body from your toes.
Stop moving your toes.
Embrace that wave and go into it.
Becoming aware of your fingers, allow your hands to feel really relaxed right now, with a warm sensation growing in them.
Allow this warmth to become a little stronger, and even though your hands are so very relaxed right now, begin to wiggle your fingers.
Move them around, and continue to do so, feeling how this task is a little bit challenging because you would rather just rest your fingers.
Continue wiggling them.
And stop.
When your fingers become still, you feel a huge wave of relaxation you have generated in your hands to sweep over your entire body, making you feel safe and secure.
Cozy and cradled in relaxation.
Good.
Now, if it's comfortable for you to do so, allow your eyelids to close, and when you do, a powerful wave of relaxation is generated in your eyes, sweeping over your entire body.
Feel the beauty of this moment that you created all by yourself.
Wonderful.
Now let your mind slow down even more as if you are seeing a sun gently setting upon the ocean horizon.
The changes that occur in a sunset happen every moment, but they happen slowly.
Imagine a sunset now and see how the colors are changing from the bright yellow of daylight to the warm yellow and golden of dusk.
Imagine your body is also changing like this sunset, gradually becoming softer, gentler, and settling down for a relaxing nightfall.
The sunset is turning dark orange and red now, with the purple of the night
sky chasing in.
Allow your body to feel like it is slowing down, and becoming a still, calm, and cool night.
Nighttime is the time for rejuvenation just as relaxation is for you.
When you become relaxed, your mind steps aside, and your body can grow and heal in any way it needs.
In your case as a mother who is building a body within hers, by doing this, you are allowing for your tiny baby to grow and develop through relaxation.
Your baby feels everything you do, so send your baby relaxation right now.
Send them a sense of calm.
The sun is only a tiny bit visible above the horizon now, and you can watch the last bit completely fade away, allowing beautiful blues and purples to take over the sky.
Right now, you and your baby are floating in a sea of relaxation.
There is nowhere you need to be right now, and nothing you need to do.
Just allow my voice to become distant and drift as if it's only a breeze passing by.
You can hear what I am saying but you don't even need to try to listen, just feel how good you feel right now.
Let my voice soothe and comfort you.
Begin to sense your baby within you.
Imagine you can see them curled up inside of you, snuggled up, and already loving you more than anyone in this world.
You are all they know.
See your body now, as if you are an onlooker, and see how beautiful the sight of a mother who is carrying her child is.
See yourself as you are now, your belly is expanding with love because the most precious life is being created and built by you.
All you must do is be loving, patient, and calm.
There are no extra efforts needed in order for you to create the most perfect baby.
Love is all they expect, and relaxation is all that they need.
Take a deep breath right now, and with this breath feel comforted by the great power you have to grow new life, asking for nothing in return but your patience.
See your body again and notice it as if it is a masterpiece.
Every curve that your body is creating while motherhood is strong within you is important.
Every change your body is making during these months is done for your babies' well-being, therefore your body is sacred.
You don't have to do anything now, just relax and feel your body.
Notice any sensations that arise when I tell you these words.
You are growing love.
Your baby develops effortlessly.
Embrace your body as though it is a work of art.
Your body is your baby's home, so the more you love your body, the calmer and safer your baby feels.
Good.
Now imagine that you are about to be in a body of water.
You can imagine you are in a warm soothing bath with candles around, or you can imagine you are taking a dip in a calm and slow-flowing river, with
crystal clear water.
As you step into this calming bath, you and your baby are fully supported by the water around you.
Notice how you can feel the sensation of weightlessness, just by imagining it.
Feel yourself floating and being supported from every angle, this crystal-clear water is not only comforting, but it is also healing.
Take a nice deep breath again, and as you fill with oxygen, imagine your body rises a bit to the surface, and as you exhale, you relax even more deeply.
See how beautiful your body is.
It is naturally embracing motherhood at this very moment.
You are a masterpiece.
Your baby is calm, safe, and developing just as they need to, at the most perfect rate.
Your body changes like a flower budding then blossoming, displaying beauty for everyone to see.
Now hear yourself saying, "My body is a work of art.
I feel life within me, growing with love.
I see my body as an artist sees their masterpiece.
I am a creator.
I embrace change.
I embrace the love within me.
I embrace motherhood.
I am a strong and powerful woman."
Wonderful.
Now feel in this very moment all the truth that you just experienced.
Honor the life within you, for choosing you.
And honor yourself.
Now with a smile, take some energizing breaths, gently coming back to the present moment in your own time.
Whenever you are ready, wiggle your fingers and toes, open your eyes, and place your hands on your belly and say to your baby "Thank you for changing me."
You did such a good job today Mama, you are an artist.
Create Meditations Like a Pro
Want to lead your own meditation sessions but not sure how to get started? Our guided meditation scripts are the answer!
They're designed to be easy to read aloud, whether you're addressing a group or flying solo. Plus, you can record your readings and share them online, and use them to spice up your own meditation sessions.
And if you want to offer a full meditation course, these scripts are perfect for that too!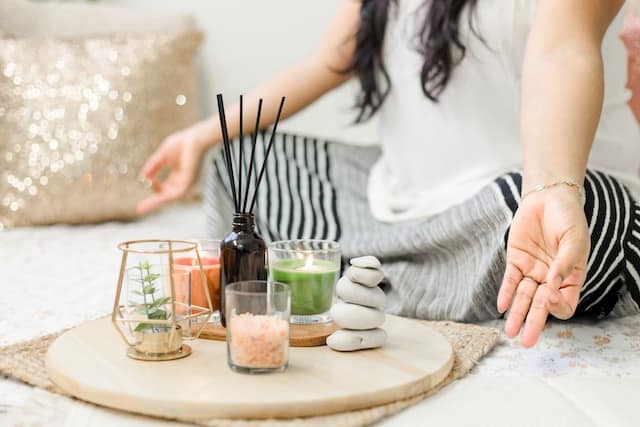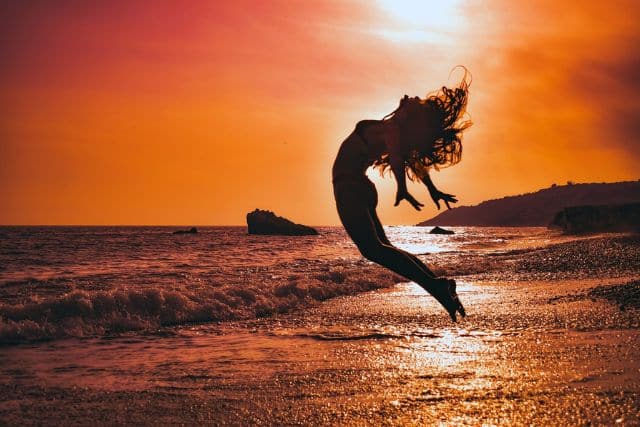 Boosts Your Confidence and Skills
Leading a meditation session requires much confidence and skill to maintain a calming and peaceful ambiance.
With guided meditation scripts, you don't need to worry about speaking what is on your mind.
Our scripts are designed to give you the right words at the right time, enabling you to build your confidence and deliver an excellent experience for your audience.
Helps You Create Audio and Video Recordings
Guided imagery scripts allow you to create high-quality recordings that you can share with your followers, clients, or sell as part of your business.
Whether you're creating YouTube videos that attract thousands of viewers or building a membership-based meditation course, our scripts are adaptable for various mediums, giving you infinite possibilities for sharing your work.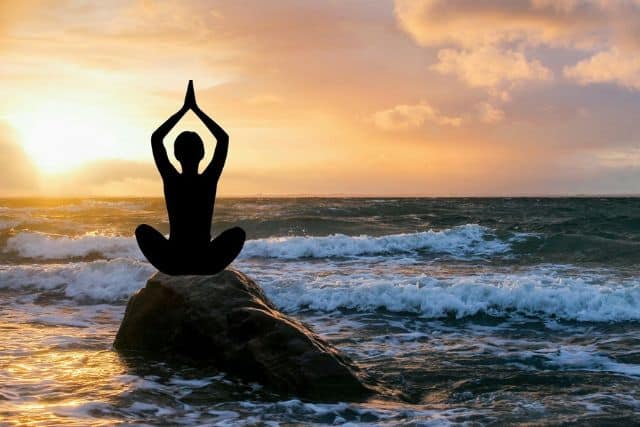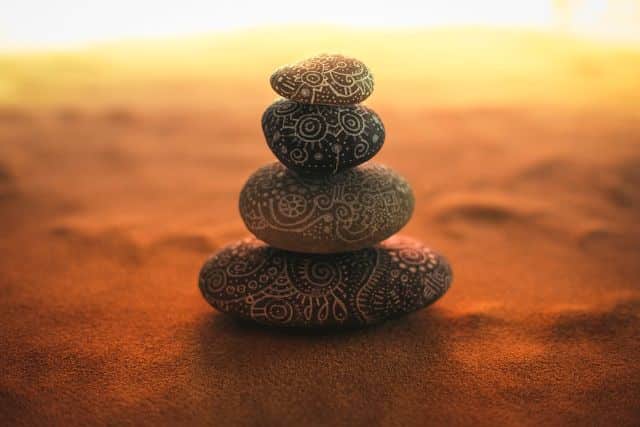 Increases Your Credibility
As a meditation leader, you want your audience to trust your abilities to provide a calm and peaceful experience.
Using guided meditation scripts increases your credibility and positions you as a knowledgeable leader in meditation.
You will provide your clients with quality instruction and reliable content that will put their minds at ease.
Provides Inspiration and New Ideas
If you're someone who struggles to come up with new and creative ways to lead your meditation, our guided meditation scripts will give you inspiration and new ideas.
You can use our scripts to focus on different aspects of meditation, like relaxation, mindful breathing, or visualization.
You can also add to or alter the script to suit your needs.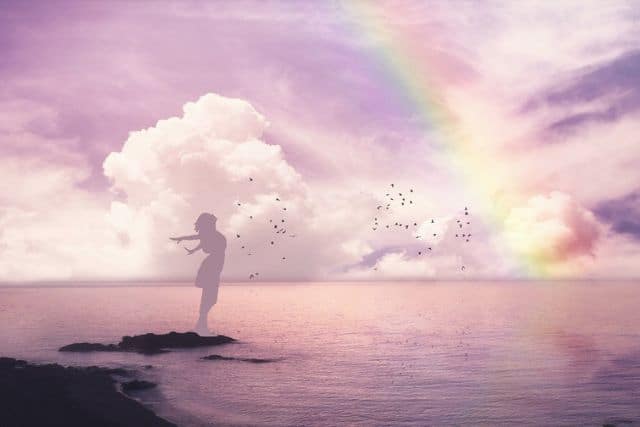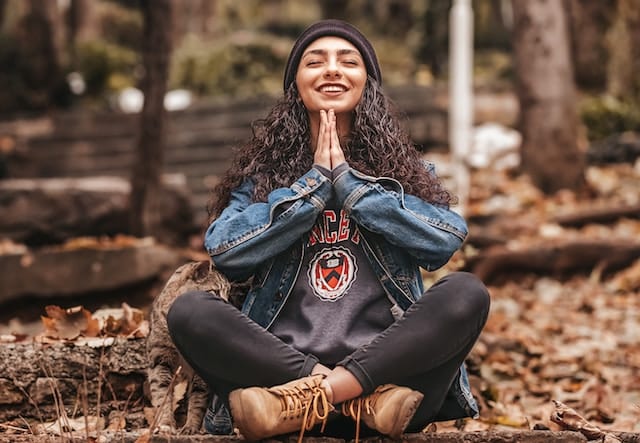 Who Are These Scripts For?
Whether you're a pro or just starting out, our guided meditation scripts are tailored to suit your needs. Perfect for:
meditation teacher or practitioner
yoga instructor
coach and counselor
therapist
mental health professional
psychologist and psychotherapist
voiceover artist
content creator
podcaster
writer
athlete
app developer
blogger
Our Guided Meditation Scripts Will Help You:
Improve your meditation-leading confidence and skills
Create audio and video recordings for your business
Grow your business by increasing your credibility
Find inspiration and new ideas for your own meditation(s)
Read aloud to individuals or groups
Enhance your self-improvement journey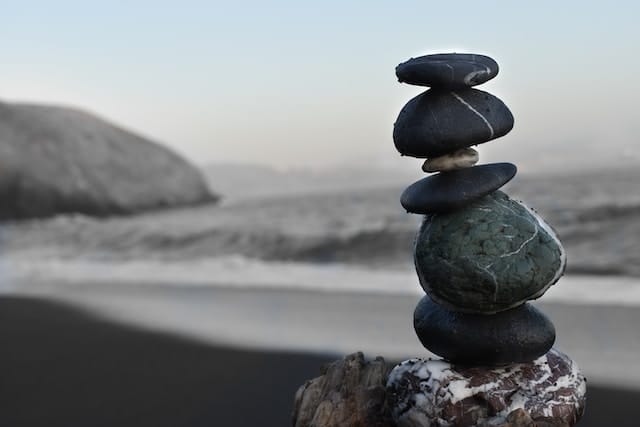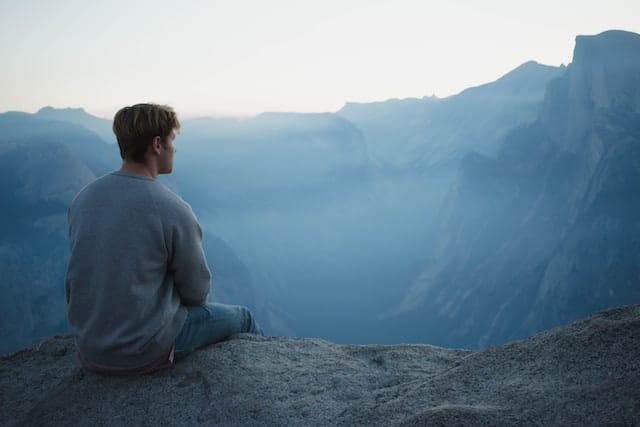 What You Will Receive
Get ready to receive gorgeously designed PDF files that are a breeze to read, follow, and comprehend. Say goodbye to confusion and hello to clarity with our easy-to-use format.
These scripts can help you increase mindfulness and reduce stress, anxiety, depression, and overwhelm using proven techniques and methods.
To ensure the best experience, we suggest using a desktop device for your initial download.
Royalty-Free
Create audio and video recordings that you can use for your business (including apps, YouTube, courses, and podcasts). You can share these recordings online and/or play them during sessions you lead
Grow your business
Use these scripts in courses you create, share, and sell
Use these scripts privately and with your clients
Edit and customize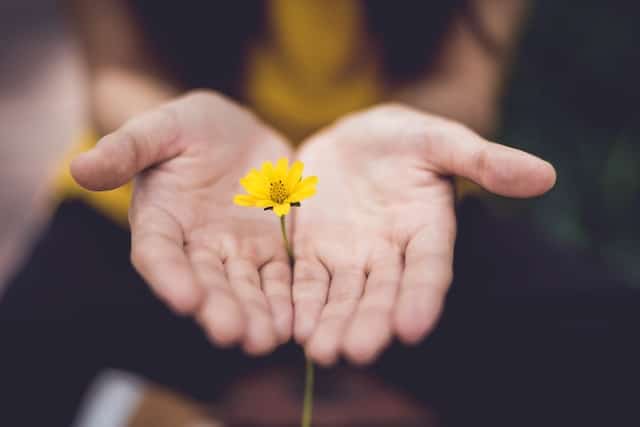 Save up to 88% with our Bundles
This script has been crafted with love and formatted in a clear, organized layout, making it easy to read aloud for individuals or groups. It is suitable for personal and professional use, including YouTube videos and monetization, and for voiceover recordings.
Use this script to lead your own meditation, edit or alter the script to suit your needs, use it in courses you create and sell, or use it privately with your clients.
Instant Download
Digital Download
Digital file type(s): 1 PDF
Your files will be available to download once payment is confirmed
Frequently Asked Questions