Self-judgment and self-criticism can be very engrained thought patterns, so much so that we don't fully realize they are present.
Many of us have a lot of conditioning that negatively impacts the thoughts we hold about ourselves.
And many of us are just starting to recognize the ways in which we talk to ourselves or how often we treat ourselves with unkindness.
Much like improving our physical health, it's important to first be aware of the ways in which we are suffering as a result of self-judgment.
It's also important to not start judging ourselves for judging ourselves.
We have been doing our best, and self-compassion is a skill that must be practiced like any other skill.
This meditation is to support us in identifying our self-judgment and then bringing self-compassion to meet it.
******
Allow your eyes to do whatever they need to do for you to have the most awareness without being distracted by your surroundings.
For some of us, that means allowing our eyelids to close; for others, it means letting them be half open, softening our gaze, and letting our point of focus rest towards the earth.
And now, tune into your breathing.
This is to help you come into contact with how your body is feeling now, and with the present moment.
The breath anchors us to the present because it is only ever happening now; not in the future, not in the past.
So just tuning in, and noticing: where are you feeling your breath?
Is it more in the chest area, or the throat, or around your nostrils?
[pause]
If your breathing feels a little shallow, what does it feel like to allow yourself to deepen your breath, breathing right into the bottom of your lungs?
Explore this gently, without force or without expectation.
[pause]
Are there any sensations or emotions that arise by doing this, by deepening or feeling your breath?
Just take note of them, knowing there is nothing to change or fix.
All our sensations, emotions and experiences are welcome in this practice.
[pause – 1 minute]
If it feels good, allow your breath to deepen even further, right into your belly.
Again, notice how your body responds to this.
Notice if anything is coming into your consciousness that wasn't there before.
If there are any thoughts coming up, just observe them.
Note them as thoughts and allow them to dissolve.
[pause – 1 minute]
As you allow your body to be still and rest, you might note that certain ideas or concepts are floating to the surface.
[pause]
You might notice messaging like, "I don't know how to do this right."
Or "I can't stop thinking about… (fill in the blank)."
You might also notice emotions arising, which is very normal.
When we slow down and are still, we create space for things to arise.
It's like we're taking our feelings off "mute" and now we can hear them.
Conversely, you might feel nothing at all, which is equally normal.
Many of us, once we start paying attention to what's happening in our minds and hearts, experience a sort of numbness.
A teacher once told me, "Feeling nothing is still feeling something."
So, if you feel nothing, just allow yourself to have that experience, too.
[pause]
Whatever it is that you're experiencing, see if you can just watch it, and note whether there are any voices of self-blame, self-shame, or self-criticism coming up.
[pause]
Are you telling yourself you should be feeling differently?
[pause]
Are you perhaps resisting this experience and telling yourself you shouldn't be?
[pause]
Is there anxiety about the future?
Or a sense that this is a waste of time and you should be getting things done?
[pause]
Whatever the critical voice is saying, for now, you're just letting it speak.
You're just tuning into the radio in your mind.
If at any point this becomes too difficult, ground back into your breath or notice your connection with the earth beneath you.
Do whatever you need to do to care for yourself.
[pause]
Once you're aware of what messaging you're receiving from your brain, sink back into your body.
Notice if there are any physical experiences that might be coming up.
You might notice a tightness in your shoulders… a holding in your stomach… a fluttering in your throat… or a sense of numbness throughout.
There might be something entirely different.
Whatever you're experiencing, just witness it.
[pause]
If our thoughts are like the part of the iceberg we can see above the water, our emotions are the much larger part beneath the surface.
Often, we first have to witness the thought before understanding that there is a larger emotion beneath the surface, holding up that thought.
Feelings that come up around self-criticism can be anything from anxiety… to varying levels of fear… grief… or anger.
See if you can notice and label what emotions are swirling around in your heart, your throat area, your stomach.
[pause]
Can you recognize that any sensation attached to self-judgment is suffering?
That you are having a hard time with something?
[pause]
Struggling and suffering are part of the human experience.
They are part of being a person who is alive.
[pause]
See if you can try, just in this practice, to let go of the thought that is above the surface, and sink into your body.
Offer some compassion towards the emotions or feelings you are having.
You can try placing a hand over your heart or stomach or around your collarbone area, and then placing your other hand on top of the first.
And just experience the warmth and the sensation of care and compassion that comes with touch.
[pause]
You can allow your breath to deepen again, breathing into that sense of care and concern.
Can you say to that emotion, to this experience: "It's okay."?
[pause]
Can you allow it to be in your body while offering it some kindness?
[pause]
You can also deliver the message to your whole being.
"It's okay."
"It's not your fault."
"You're doing your best."
"I'm here for you."
[pause]
Whatever feels right, whatever you might say to an upset child or pet, see what it feels like to say that to yourself, to the parts of you that are suffering.
[pause]
You can also try placing a hand on your cheek or your arm and gently stroking with care.
Anywhere that feels right.
[pause]
We are all trying our best in this life.
And while thinking critical thoughts about ourselves or our actions can seem like a motivating thing to do, or a way to prevent us from getting hurt, being critical and judgmental of ourselves actually causes more suffering.
Paying attention to how we talk to ourselves can be a key in unlocking our patterns of thinking.
Then, showing care and concern for the parts of us that are struggling can help us to positively transform the relationship we have with ourselves.
The more often we practice this, the sooner we are able to recognize self-critical thoughts.
Upon this recognition, we can remind ourselves that we are perfectly imperfect humans, doing our best, and that no matter what, we are worthy of love, acceptance, and encouragement.
So, take just a few more loving breaths into and out of your body.
[pause]
Reconnect with the surface beneath you… thank yourself for taking care of yourself… and slowly open your eyes whenever you're ready.
Create Meditations Like a Pro
Want to lead your own meditation sessions but not sure how to get started? Our guided meditation scripts are the answer!
They're designed to be easy to read aloud, whether you're addressing a group or flying solo. Plus, you can record your readings and share them online, and use them to spice up your own meditation sessions.
And if you want to offer a full meditation course, these scripts are perfect for that too!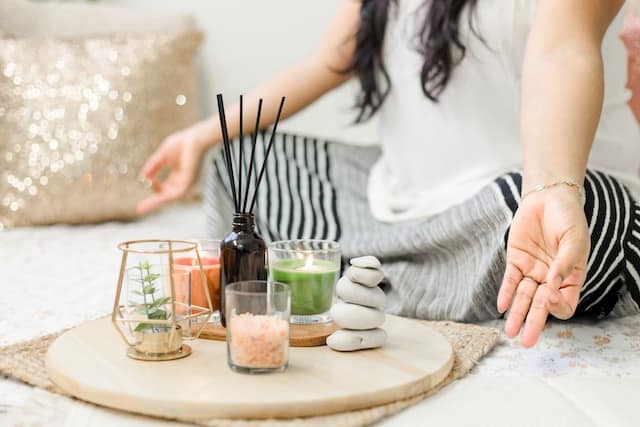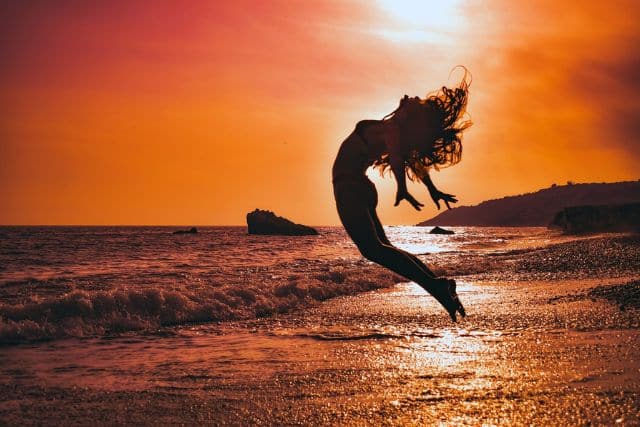 Boosts Your Confidence and Skills
Leading a meditation session requires much confidence and skill to maintain a calming and peaceful ambiance.
With guided meditation scripts, you don't need to worry about speaking what is on your mind.
Our scripts are designed to give you the right words at the right time, enabling you to build your confidence and deliver an excellent experience for your audience.
Helps You Create Audio and Video Recordings
Guided imagery scripts allow you to create high-quality recordings that you can share with your followers, clients, or sell as part of your business.
Whether you're creating YouTube videos that attract thousands of viewers or building a membership-based meditation course, our scripts are adaptable for various mediums, giving you infinite possibilities for sharing your work.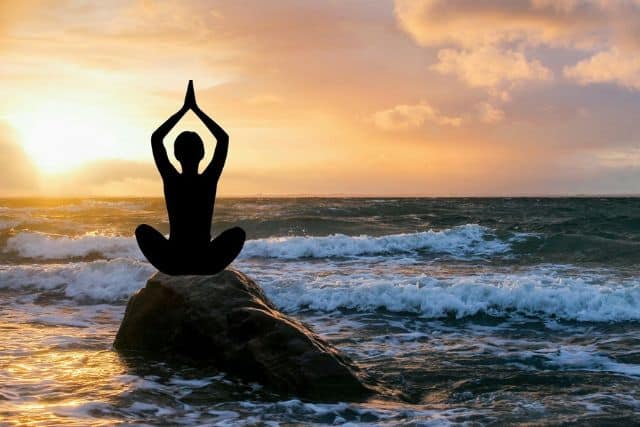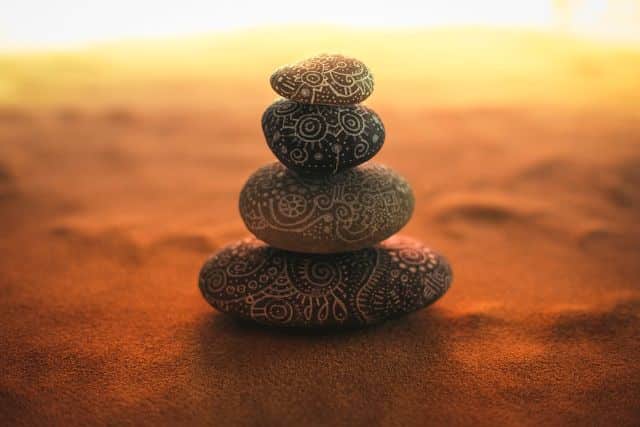 Increases Your Credibility
As a meditation leader, you want your audience to trust your abilities to provide a calm and peaceful experience.
Using guided meditation scripts increases your credibility and positions you as a knowledgeable leader in meditation.
You will provide your clients with quality instruction and reliable content that will put their minds at ease.
Provides Inspiration and New Ideas
If you're someone who struggles to come up with new and creative ways to lead your meditation, our guided meditation scripts will give you inspiration and new ideas.
You can use our scripts to focus on different aspects of meditation, like relaxation, mindful breathing, or visualization.
You can also add to or alter the script to suit your needs.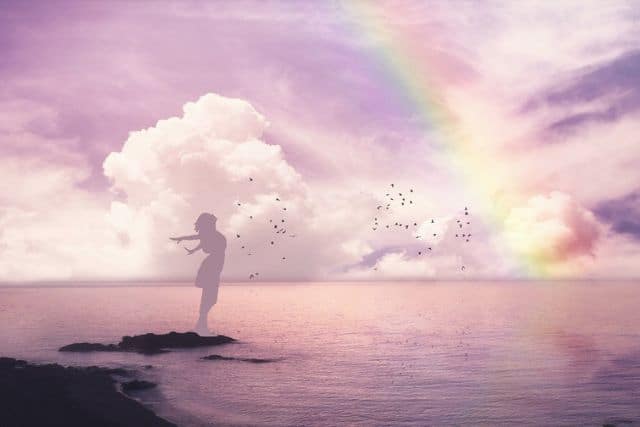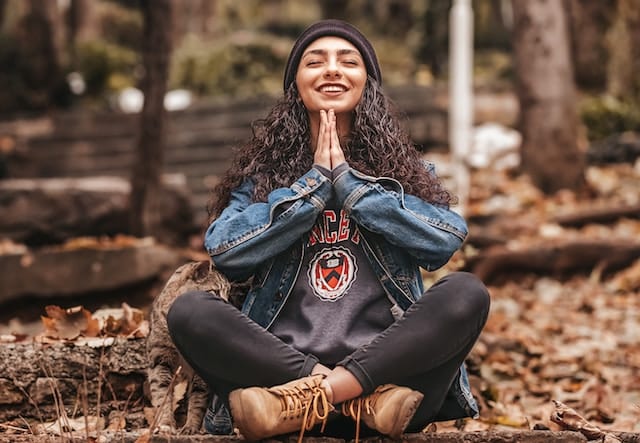 Who Are These Scripts For?
Whether you're a pro or just starting out, our guided meditation scripts are tailored to suit your needs. Perfect for:
meditation teacher or practitioner
yoga instructor
coach and counselor
therapist
mental health professional
psychologist and psychotherapist
voiceover artist
content creator
podcaster
writer
athlete
app developer
blogger
Our Guided Meditation Scripts Will Help You:
Improve your meditation-leading confidence and skills
Create audio and video recordings for your business
Grow your business by increasing your credibility
Find inspiration and new ideas for your own meditation(s)
Read aloud to individuals or groups
Enhance your self-improvement journey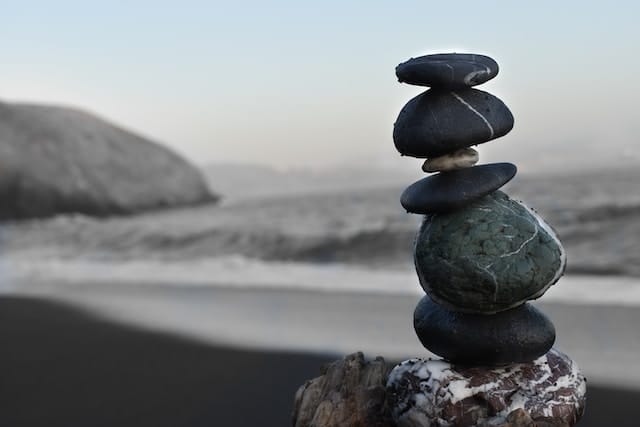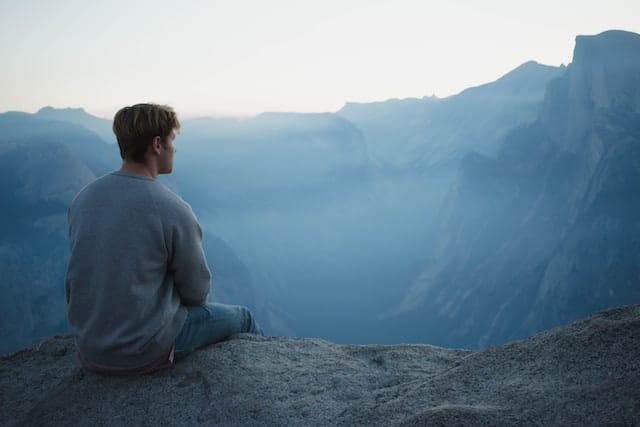 What You Will Receive
Get ready to receive gorgeously designed PDF files that are a breeze to read, follow, and comprehend. Say goodbye to confusion and hello to clarity with our easy-to-use format.
These scripts can help you increase mindfulness and reduce stress, anxiety, depression, and overwhelm using proven techniques and methods.
To ensure the best experience, we suggest using a desktop device for your initial download.
Royalty-Free
Create audio and video recordings that you can use for your business (including apps, YouTube, courses, and podcasts). You can share these recordings online and/or play them during sessions you lead
Grow your business
Use these scripts in courses you create, share, and sell
Use these scripts privately and with your clients
Edit and customize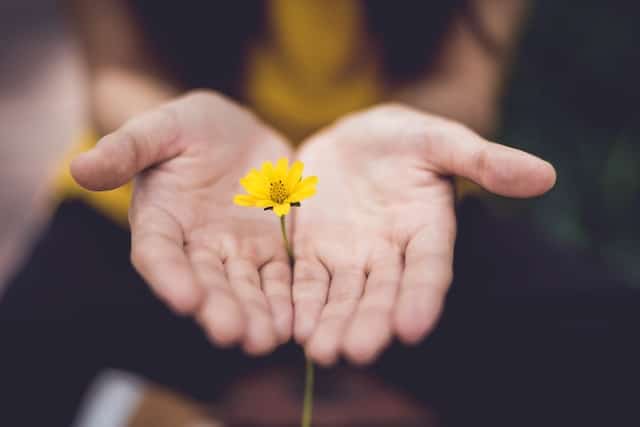 Save up to 88% with our Bundles
This script has been crafted with love and formatted in a clear, organized layout, making it easy to read aloud for individuals or groups. It is suitable for personal and professional use, including YouTube videos and monetization, and for voiceover recordings.
Use this script to lead your own meditation, edit or alter the script to suit your needs, use it in courses you create and sell, or use it privately with your clients.
Instant Download
Digital Download
Digital file type(s): 1 PDF
Your files will be available to download once payment is confirmed
Frequently Asked Questions