One of the biggest challenges when it comes to having compassion for ourselves is the belief that we are alone in our struggles.
It is so easy to think, "I am the only one who feels this way.
No one in my life is having as hard a time as I am."
Even if we know, in our logical mind, that this is not true, it can be easy to fall into a sense of isolation when we are struggling, especially if we are keeping our struggles to ourselves.
Unfortunately, when we feel alone in life's difficulties, it feels tempting to withdraw even further, which then creates an even stronger sense of aloneness.
This meditation is a gentle reminder that even if we are physically alone or feel like we are the only one to face this challenge, we are never truly alone.
Our experience is common to all of humanity.
******
To begin, gently allow your eyes to close and relax into whatever position you're in – allowing the ground to support you, and envisioning how held you are by the earth.
Take a deep breath, and imagine breathing into your heart space, nourishing that energy with oxygen and attention.
Take another deep breath, and imagine bringing that air right down into your digestive organs, nourishing them with air.
One more big, healthy breath, right down into your legs and feet.
And exhaling, allowing your body to settle… your shoulders to melt down a bit… your jaw and face to relax and to let go of any tension you might be holding.
[pause]
Now, bring to mind something you are having a hard time with.
Try to choose something that's not insignificant but not traumatic, either.
It could be difficulty in a relationship, or an issue you're trying to overcome with someone at work.
It can be something you're trying to deal with within yourself.
Once you've settled on whatever it is that you'd like to work with today, allow yourself to set aside the story of the situation: who did what and when, and any solutions you might be working on to alleviate the problem.
Set these aside and then check in with your body.
Where do you feel this struggle in your body?
Is there any tension or tightness in your chest?
Do you feel any fluttering sensations in your stomach area?
Do you feel a shift in your breathing?
We all process things differently.
There is no right or wrong sensation to experience.
Whatever it is that you're feeling, for now, just notice it.
Without judgment… without trying to change anything.
[longer pause]
Now, see if you can bring to mind someone who is unconditionally loving and kind.
It doesn't have to be a human, and it doesn't have to be someone you know.
It can even be a fictional character.
Just imagine the presence of someone, or maybe even an animal, who loves and accepts you no matter what.
Imagine that this person or being can see your suffering… that they can understand exactly how you feel right in this moment.
How might they react?
Would they put an arm around you?
Their hand on your hand?
Would they tell you, "I understand how you feel."?
Or, "This must be so hard for you."?
Imagine this being engaging with you with love, warmth and acceptance – holding you in their presence exactly as you are right now.
What does that feel like?
[pause]
Once you have found the sensation or experience of this love and acceptance, picture it spreading throughout your entire body.
Your heart… your torso… all filled with loving acceptance and kindness.
No matter what you're holding onto, the sense of love and acceptance from this being permeates your entire body.
From your heart space, traveling into your shoulders, down through your arms, past your elbows, into your hands and fingers.
And then down through your belly… through your pelvis… down into your seat… your legs… your knees… calves… feet… toes.
And then it rises up from your heart as well, up through your neck, your throat, into your face and head.
All you are doing is sitting with what it's like to gently accept yourself, exactly as you are in this moment.
Acceptance of all of you, including unwanted emotions you might be experiencing, or any unwanted physical sensations.
[pause]
Even the experience of not wanting a particular feeling is, in fact, a feeling.
Allow this resistance, if it is here for you, to be included in the experience of acceptance as well.
[pause]
Now, imagining this acceptance, this unconditional kindness, to remain within you but to also extend out in front of you.
It can now embrace anyone who is in that direction, whether it's someone 10 feet away, 10 miles away or 1000 miles away… as long as you are facing them.
Imagine this unconditional kindness and acceptance reaching out to any beings who might be suffering or struggling, whether they are human or not.
Perhaps people in the building you're in…
Your neighbors…
People in your town or city…
People across the world from you.
Include them in this space of acceptance and compassion that you've cultivated.
[pause]
You can imagine them as having similar experiences of struggle and difficulty as you have, even if their specific stories are very different.
People experiencing loss… grief… heartache…
Anxiety…. fear… anger…. helplessness.
[pause]
Allow this space and sensation of compassion to reach as far as feels right for you in this moment.
If it doesn't go very far, that's perfectly fine.
Each time we practice this it might feel different.
Now, allowing the compassion to flow outwards from the right side of you.
Again, it can go as far as feels right for you, whether that's a few feet or a light year away.
Whomever is in the path of this compassion is being permeated by it, too.
Their sadness, their challenges, their seemingly insurmountable struggles… all their universal human emotions.
All being permeated, steeped in this unconditional compassion, this acceptance.
Every single one of us, including you, is trying our best.
Every single one of us, including you, is worthy of this acceptance and compassion.
[pause]
Next, letting it move outwards behind you, as far as feels right for you.
It can almost feel like light, or a sense of warmth.
Imagining one person or many people who are suffering with situations they simply can't do anything about.
And imaging them being graced with self-compassion and acceptance…
With warmth and love.
[pause]
And then to your left, feel this loving energy extending outwards, as far as feels possible for you today.
Gracing whoever is in the path of this compassion with the feeling of acceptance… no matter how hard they're being on themselves… no matter how difficult it seems.
Like a kind hand on their hand…
An affectionate arm around their shoulder.
[pause]
You can imagine the experience extending upwards as well.
Above your head.
Towards any being above you, human or otherwise, who is dealing with difficulty, unexpected grief, or struggle…
[pause]
And then below you.
To whomever is having a tough time right now.
A feeling of warmth, of acceptance.
A supportive sense that they, too, are doing the best they can.
A reminder that life is not easy sometimes, for all of us.
[longer pause]
And when you're ready…
When you feel called to it…
You can allow this accepting, compassionate energy to dissolve as you sink back into the felt sense of your body on the seat that holds you.
Know that you can come back to this energy at any time you need it.
[pause]
Let this practice be a reminder that we all struggle.
We all experience pain.
We all feel alone from time to time.
And yet none of us are.
We are so much more alike than we think.
Everyone is carrying some kind of burden or struggle, even if they hide it well.
These struggles are a part of being on this earth.
It's what makes us real and human and alive…
And what connects us to our great capacity for compassion.
Taking all the time you need now, perhaps taking a gentle, clearing breath… and then slowly opening your eyes when you feel ready.
Thank you for practicing today.
Create Meditations Like a Pro
Want to lead your own meditation sessions but not sure how to get started? Our guided meditation scripts are the answer!
They're designed to be easy to read aloud, whether you're addressing a group or flying solo. Plus, you can record your readings and share them online, and use them to spice up your own meditation sessions.
And if you want to offer a full meditation course, these scripts are perfect for that too!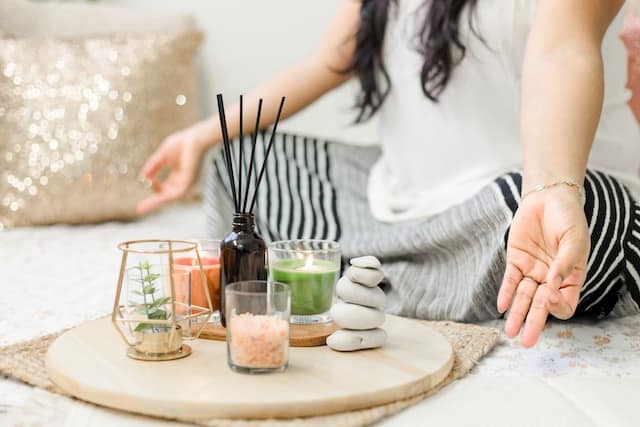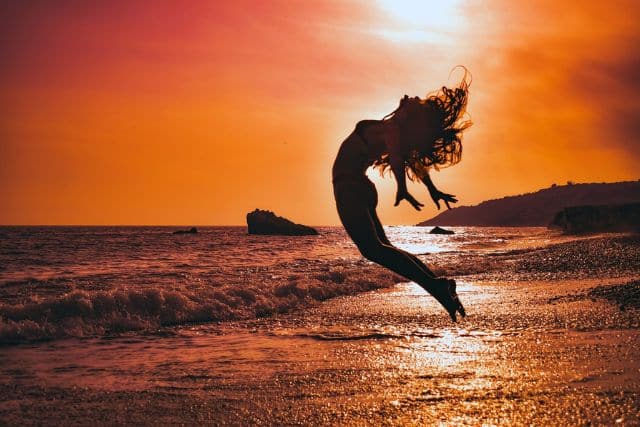 Boosts Your Confidence and Skills
Leading a meditation session requires much confidence and skill to maintain a calming and peaceful ambiance.
With guided meditation scripts, you don't need to worry about speaking what is on your mind.
Our scripts are designed to give you the right words at the right time, enabling you to build your confidence and deliver an excellent experience for your audience.
Helps You Create Audio and Video Recordings
Guided imagery scripts allow you to create high-quality recordings that you can share with your followers, clients, or sell as part of your business.
Whether you're creating YouTube videos that attract thousands of viewers or building a membership-based meditation course, our scripts are adaptable for various mediums, giving you infinite possibilities for sharing your work.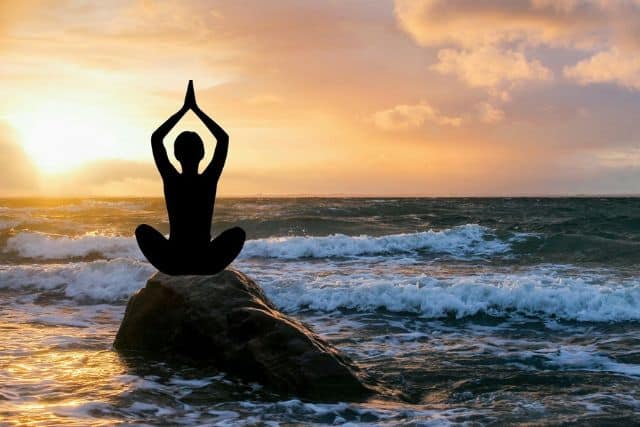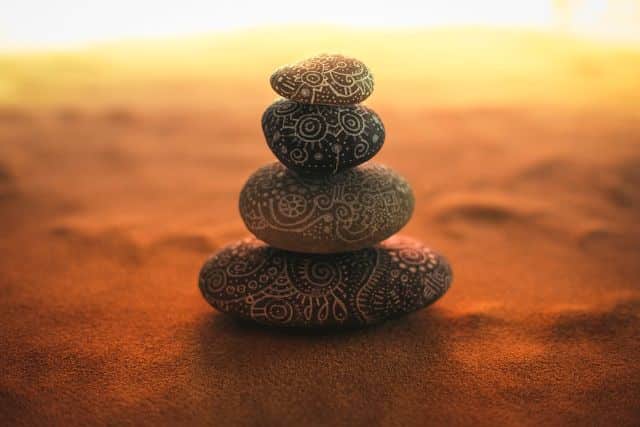 Increases Your Credibility
As a meditation leader, you want your audience to trust your abilities to provide a calm and peaceful experience.
Using guided meditation scripts increases your credibility and positions you as a knowledgeable leader in meditation.
You will provide your clients with quality instruction and reliable content that will put their minds at ease.
Provides Inspiration and New Ideas
If you're someone who struggles to come up with new and creative ways to lead your meditation, our guided meditation scripts will give you inspiration and new ideas.
You can use our scripts to focus on different aspects of meditation, like relaxation, mindful breathing, or visualization.
You can also add to or alter the script to suit your needs.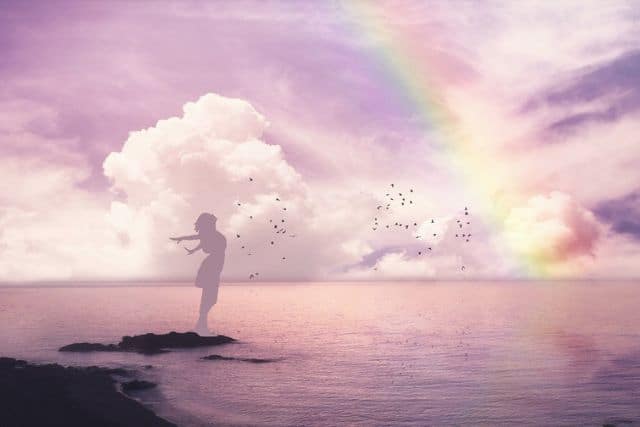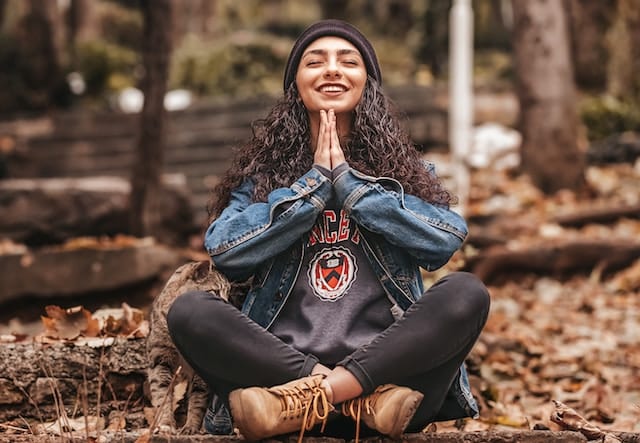 Who Are These Scripts For?
Whether you're a pro or just starting out, our guided meditation scripts are tailored to suit your needs. Perfect for:
meditation teacher or practitioner
yoga instructor
coach and counselor
therapist
mental health professional
psychologist and psychotherapist
voiceover artist
content creator
podcaster
writer
athlete
app developer
blogger
Our Guided Meditation Scripts Will Help You:
Improve your meditation-leading confidence and skills
Create audio and video recordings for your business
Grow your business by increasing your credibility
Find inspiration and new ideas for your own meditation(s)
Read aloud to individuals or groups
Enhance your self-improvement journey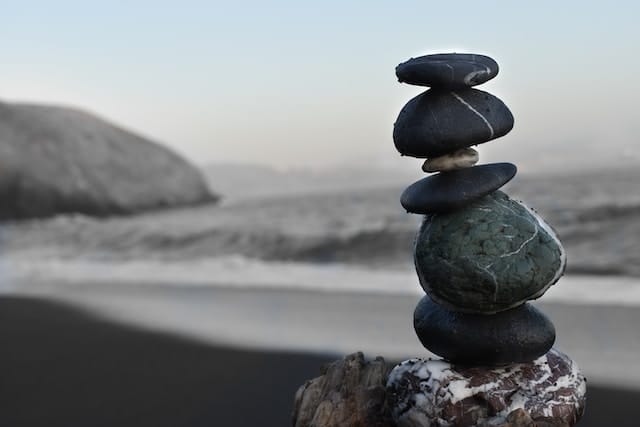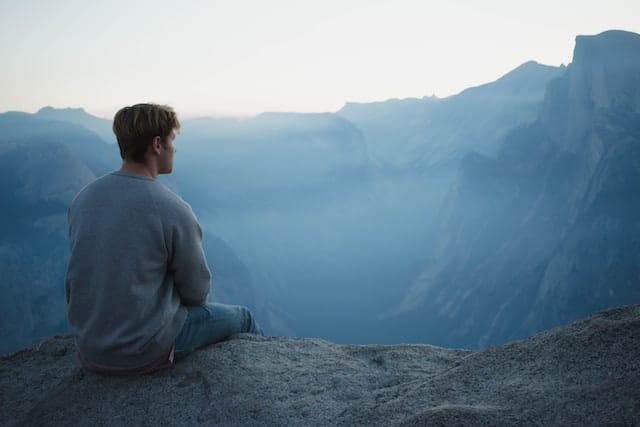 What You Will Receive
Get ready to receive gorgeously designed PDF files that are a breeze to read, follow, and comprehend. Say goodbye to confusion and hello to clarity with our easy-to-use format.
These scripts can help you increase mindfulness and reduce stress, anxiety, depression, and overwhelm using proven techniques and methods.
To ensure the best experience, we suggest using a desktop device for your initial download.
Royalty-Free
Create audio and video recordings that you can use for your business (including apps, YouTube, courses, and podcasts). You can share these recordings online and/or play them during sessions you lead
Grow your business
Use these scripts in courses you create, share, and sell
Use these scripts privately and with your clients
Edit and customize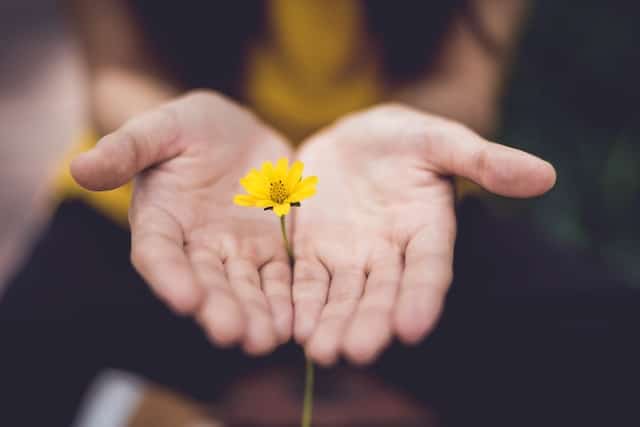 Save up to 88% with our Bundles
This script has been crafted with love and formatted in a clear, organized layout, making it easy to read aloud for individuals or groups. It is suitable for personal and professional use, including YouTube videos and monetization, and for voiceover recordings.
Use this script to lead your own meditation, edit or alter the script to suit your needs, use it in courses you create and sell, or use it privately with your clients.
Instant Download
Digital Download
Digital file type(s): 1 PDF
Your files will be available to download once payment is confirmed
Frequently Asked Questions