This guided meditation is for helping you build healthy and purposeful boundaries.
When you make a healthy boundary for yourself then things that sometimes have hurt you in the past will not be able to reach you anymore.
Boundaries give to them as well by providing some life essentials.
So, let's begin as we always do by breathing together.
Take 5 deep breaths now with me to oxygenate your body and all of its systems.
As you feel the weight of your body and how it presses down, make sure that your spine is completely straight, and your posture exudes that you are confident.
Gently close your eyes increasing your ability to focus.
As you breathe easily and gently you feel safe and relaxed, my voice guiding you is like a beacon of light through the darkness.
As the sun rises you see you are standing in beautiful lush green grass and there is a small house that you've built by hand in the middle of it.
This house represents you and all the work that you put into yourself and the grass represents the world outside of you.
You decide that it would be good to plant some trees and some shrubs so that these plants will aid in protecting you from harm, and they also benefit the world.
For example, a Raspberry bush is very spiky and dense, yet it gives a bounty of fruits for us to enjoy and be nourished by.
If you plant many in a row, they will protect you as well as a tall electric fence, but this plant also gives.
It serves two purposes.
When you plant tall trees, they will protect you from harsh winds if placed in a way that is good through all of the seasons.
Tall trees supply us with the most oxygen therefore they are giving while also protecting.
The trees also serve many purposes here.
You look at these beautiful life forces that you are planting on your land and you notice they need a water source.
You find the lowest-lying area and begin digging down and around making the shape of a small pond.
As you step back from the circle of dirt you've created you know that only a few heavy rains need to pour down and it will begin to fill and turn into a natural source of water.
This pond serves many purposes on your land.
It not only provides you and the wildlife with water, but it also gives you somewhere to go to meditate and reflect on the good things in your life and the good things that you do for others.
Closer to your house you see you need some vegetables and fruits so create a garden that is easy for you to access and water when necessary.
You plant all of the fruits you like and any kind of vegetables you need.
Your garden flourishes and provides.
All this garden needs from you is to be tended to.
You look around and you see you need an orchard.
So you strategically plant many apple trees and other fruiting trees, right next to the protected area by the big tall trees and a little closer to the pond so that they can drink.
This orchard supplies you with the most delicious apples you've ever tasted and their nutrients are off the charts.
You look around your plot of land and you are proud.
Not only do all these plants protect you and your home but they give to you and the community around them.
So make sure you work on the garden within you and put up proper barriers that if planted well and with love and care, they also give.
You are protected and allowed to lead a happy life.
And lastly, look again at your hand-built home and make any necessary changes to it.
You are an excellent builder, after all.
Good job today.
Create Meditations Like a Pro
Want to lead your own meditation sessions but not sure how to get started? Our guided meditation scripts are the answer!
They're designed to be easy to read aloud, whether you're addressing a group or flying solo. Plus, you can record your readings and share them online, and use them to spice up your own meditation sessions.
And if you want to offer a full meditation course, these scripts are perfect for that too!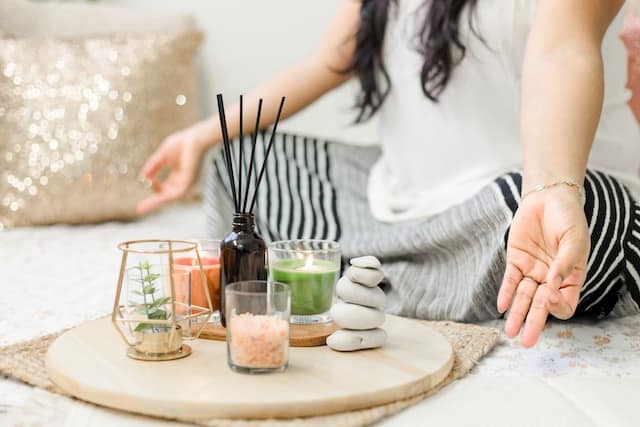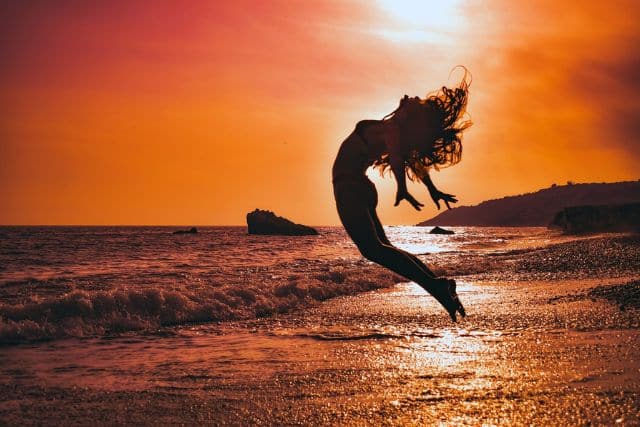 Boosts Your Confidence and Skills
Leading a meditation session requires much confidence and skill to maintain a calming and peaceful ambiance.
With guided meditation scripts, you don't need to worry about speaking what is on your mind.
Our scripts are designed to give you the right words at the right time, enabling you to build your confidence and deliver an excellent experience for your audience.
Helps You Create Audio and Video Recordings
Guided imagery scripts allow you to create high-quality recordings that you can share with your followers, clients, or sell as part of your business.
Whether you're creating YouTube videos that attract thousands of viewers or building a membership-based meditation course, our scripts are adaptable for various mediums, giving you infinite possibilities for sharing your work.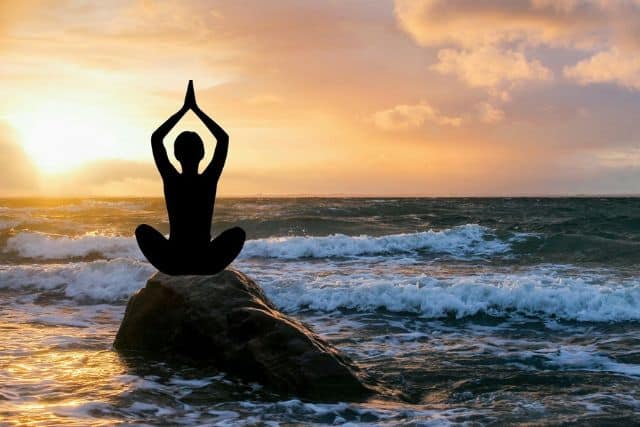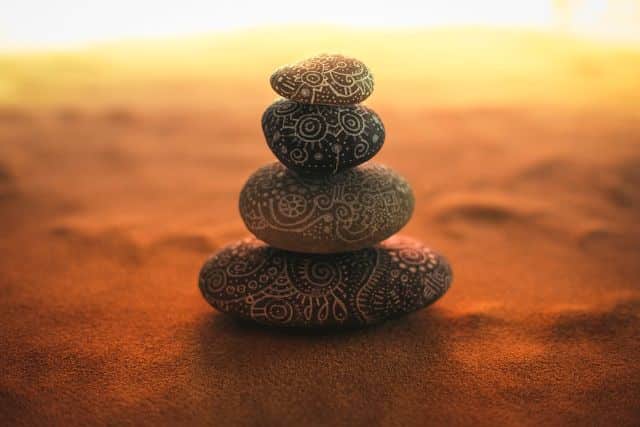 Increases Your Credibility
As a meditation leader, you want your audience to trust your abilities to provide a calm and peaceful experience.
Using guided meditation scripts increases your credibility and positions you as a knowledgeable leader in meditation.
You will provide your clients with quality instruction and reliable content that will put their minds at ease.
Provides Inspiration and New Ideas
If you're someone who struggles to come up with new and creative ways to lead your meditation, our guided meditation scripts will give you inspiration and new ideas.
You can use our scripts to focus on different aspects of meditation, like relaxation, mindful breathing, or visualization.
You can also add to or alter the script to suit your needs.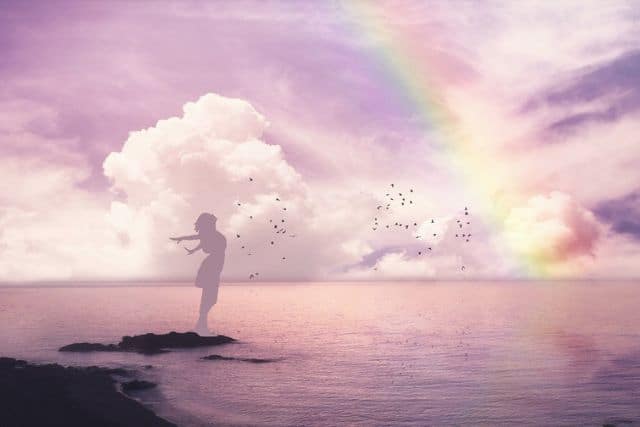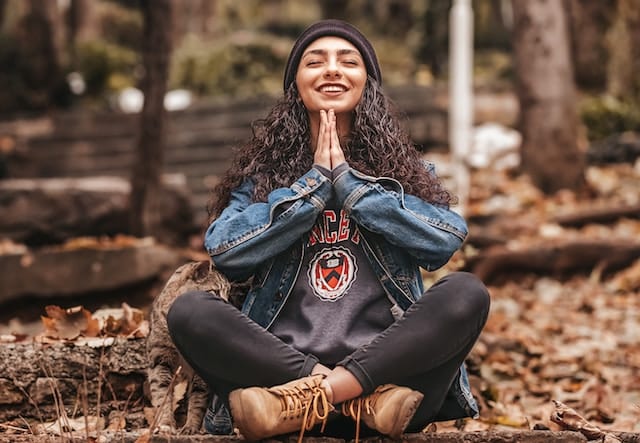 Who Are These Scripts For?
Whether you're a pro or just starting out, our guided meditation scripts are tailored to suit your needs. Perfect for:
meditation teacher or practitioner
yoga instructor
coach and counselor
therapist
mental health professional
psychologist and psychotherapist
voiceover artist
content creator
podcaster
writer
athlete
app developer
blogger
Our Guided Meditation Scripts Will Help You:
Improve your meditation-leading confidence and skills
Create audio and video recordings for your business
Grow your business by increasing your credibility
Find inspiration and new ideas for your own meditation(s)
Read aloud to individuals or groups
Enhance your self-improvement journey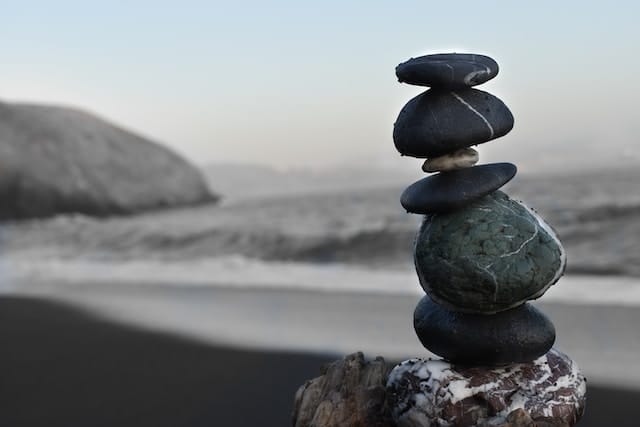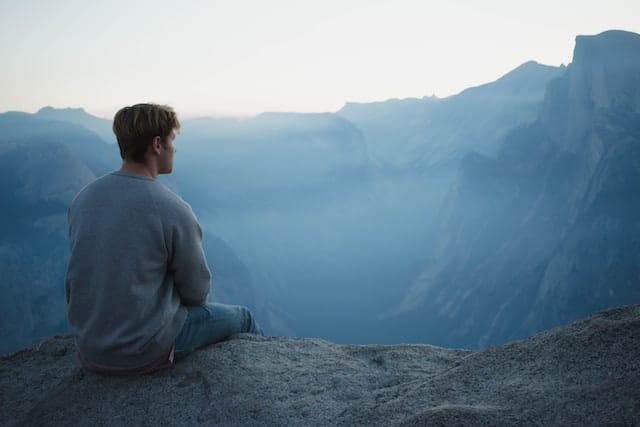 What You Will Receive
Get ready to receive gorgeously designed PDF files that are a breeze to read, follow, and comprehend. Say goodbye to confusion and hello to clarity with our easy-to-use format.
These scripts can help you increase mindfulness and reduce stress, anxiety, depression, and overwhelm using proven techniques and methods.
To ensure the best experience, we suggest using a desktop device for your initial download.
Royalty-Free
Create audio and video recordings that you can use for your business (including apps, YouTube, courses, and podcasts). You can share these recordings online and/or play them during sessions you lead
Grow your business
Use these scripts in courses you create, share, and sell
Use these scripts privately and with your clients
Edit and customize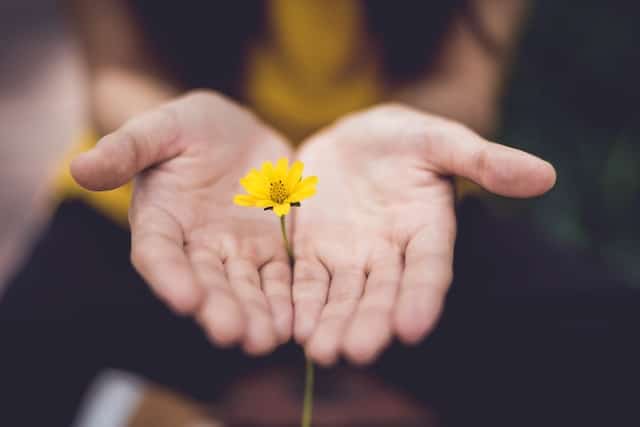 Save up to 88% with our Bundles
This script has been crafted with love and formatted in a clear, organized layout, making it easy to read aloud for individuals or groups. It is suitable for personal and professional use, including YouTube videos and monetization, and for voiceover recordings.
Use this script to lead your own meditation, edit or alter the script to suit your needs, use it in courses you create and sell, or use it privately with your clients.
Instant Download
Digital Download
Digital file type(s): 1 PDF
Your files will be available to download once payment is confirmed
Frequently Asked Questions