Settle in so you're nice and comfy, and close your eyes.
Imagine you're walking down a city street, late in the afternoon.
And walking right next to you, holding your hand, is Worry; that scary, sad, uncomfortable feeling you have, when you're not sure how things will turn out.
You know, worrying!
Worry is about four feet tall, and looks like a very sad and funny cartoon.
Its face is frowning and crooked-looking.
It wears a slouchy hat that's too big.
It has dirty, and wrinkled clothes that don't fit properly.
And the colors don't even match.
Then you notice that it's pants are on backwards, and it's shoes are on the wrong feet!
Worry is trying to sing a sad little song, but it keeps forgetting the words, and can't sing in tune, so it sounds like a warped, scratched old record or CD that keeps losing it's place.
And I hate to say this, but worry even smells bad. Poor, sad worry.
There you are, the two of you, walking down the street, hand in hand.
Both of you are unhappy, and it feels like you've done this many times before.
But on you go, with cars whizzing by, and other people passing on the sidewalk.
Some of them are walking with their own Worries, and all of the worries look kind of the same, like you and your Worry: sad, dirty, twisted and uncomfortable, holding on tight to their people.
As you walk with Worry, you feel worse and worse.
Suddenly you get an idea where to go and what to do.
You hold onto Worry's hand tighter and start leading the way.
Pretty soon you come to a huge train station, and you and your Worry go through the big revolving doors into the gigantic lobby.
There are signs pointing to places to go all over the world, and for a moment you're not sure which way you and your Worry are meant to go.
There's a row of ticket counters on the side, so you walk up to one.
There's a man behind a glass window, with a small circular hole so you can talk, and a place to slide in money.
"Where to?" says the man.
And all of a sudden you hear yourself say, "Way Far Away. I'd like to buy one ticket to Way Far Away!"
"One way or round trip?" he asks.
To which you reply in a strong voice, "One way. Definitely one way."
"That will be a dollar," the man says.
And so you pay one dollar, and the man gives you a big, red ticket, and says, "Track 12."
So you and your Worry take the escalator down to the tracks, and walk quickly over to track 12.
There's no train there, so the two of you sit down on a bench to wait.
Worry says, "Are we going on a vacation?"
And you say, "Not really."
And Worry says, "Are you going away?"
And you say, "No, not really."
And Worry says, "Am I going away?"
And you say, "Yes. Yes you are."
"And Worry says "Will I be gone long?"
And you reply, "Yes, Worry, you will be gone a very, very long time."
And Worry says, "I'm worried."
And you say, "I know but I'm not worried. I know you'll be okay."
Pretty soon, a train pulls into the station, on Track 12.
And the sign on the front of the train, and the sign on the side of the train, both say "Way Far Away."
The train looks very sleek, shiny, very powerful, and very fast.
A conductor steps off the train and says "All aboard."
You and Worry walk up to the conductor, and you give him the big red ticket.
And you say to Worry, "I don't need you anymore.
I don't want you anymore. Goodbye!"
And before Worry can say anything back, you give Worry a little push, just enough to help Worry get on the train.
And you say once more, "Bye Worry, I don't need you any more. You'll be fine."
And the conductor says, "I'll take good care of your Worry."
And then asks you: "Will YOU be okay without Worry?"
And you say, "Don't worry about me. I'll be better than ever!"
And the doors close, and the train starts to roll away, and goes faster, and faster, and gets smaller, and smaller, until it's alllll gone.
And pretty soon you're walking down the street without a care in the world, happy.
Your Worry is gone! And, you took care of it yourself! Congratulations!
Remember that being happy is a very good way to be.
Because after all, life is good, and all is well.
And if you ever happen to find yourself with Worry by your side again, and I'm not saying you will, but if you ever do, just go to the station, and buy a one way ticket for Way Far Away, and take Worry down to track 12.
There will be another train along any minute.
Create Meditations Like a Pro
Want to lead your own meditation sessions but not sure how to get started? Our guided meditation scripts are the answer!
They're designed to be easy to read aloud, whether you're addressing a group or flying solo. Plus, you can record your readings and share them online, and use them to spice up your own meditation sessions.
And if you want to offer a full meditation course, these scripts are perfect for that too!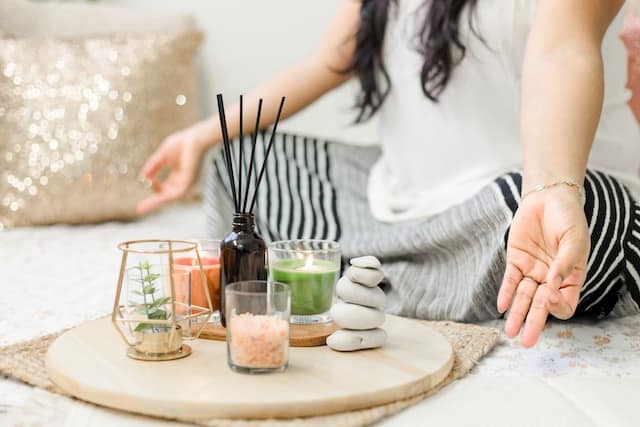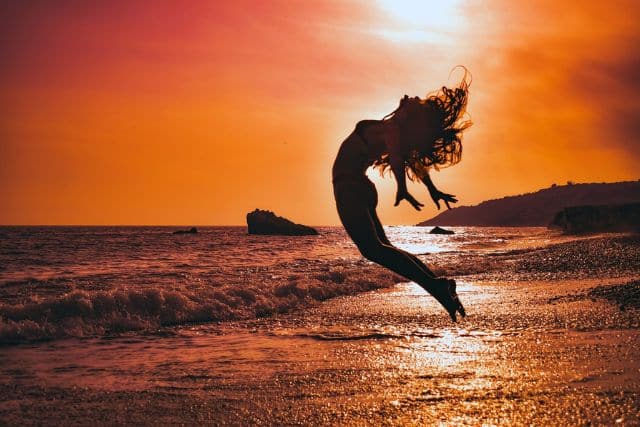 Boosts Your Confidence and Skills
Leading a meditation session requires much confidence and skill to maintain a calming and peaceful ambiance.
With guided meditation scripts, you don't need to worry about speaking what is on your mind.
Our scripts are designed to give you the right words at the right time, enabling you to build your confidence and deliver an excellent experience for your audience.
Helps You Create Audio and Video Recordings
Guided imagery scripts allow you to create high-quality recordings that you can share with your followers, clients, or sell as part of your business.
Whether you're creating YouTube videos that attract thousands of viewers or building a membership-based meditation course, our scripts are adaptable for various mediums, giving you infinite possibilities for sharing your work.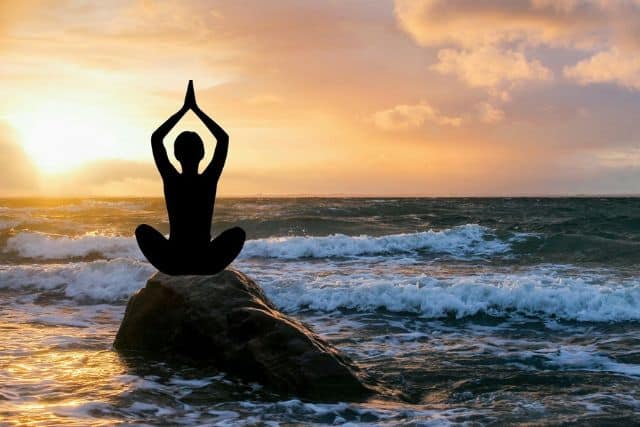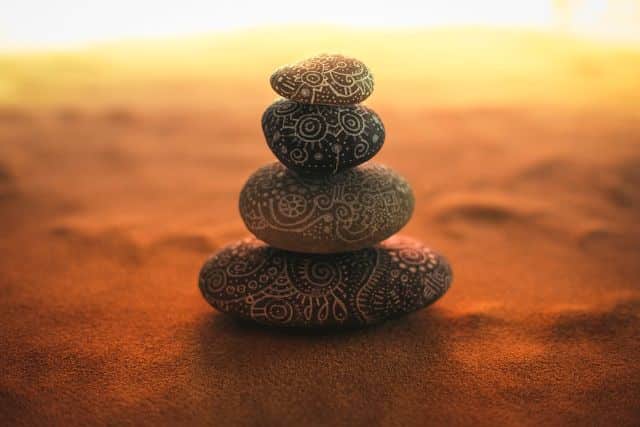 Increases Your Credibility
As a meditation leader, you want your audience to trust your abilities to provide a calm and peaceful experience.
Using guided meditation scripts increases your credibility and positions you as a knowledgeable leader in meditation.
You will provide your clients with quality instruction and reliable content that will put their minds at ease.
Provides Inspiration and New Ideas
If you're someone who struggles to come up with new and creative ways to lead your meditation, our guided meditation scripts will give you inspiration and new ideas.
You can use our scripts to focus on different aspects of meditation, like relaxation, mindful breathing, or visualization.
You can also add to or alter the script to suit your needs.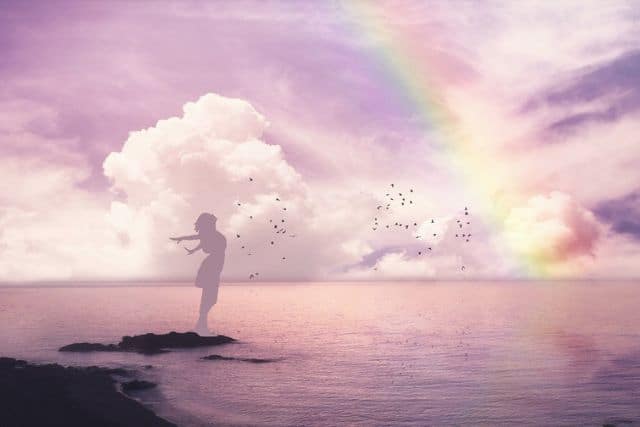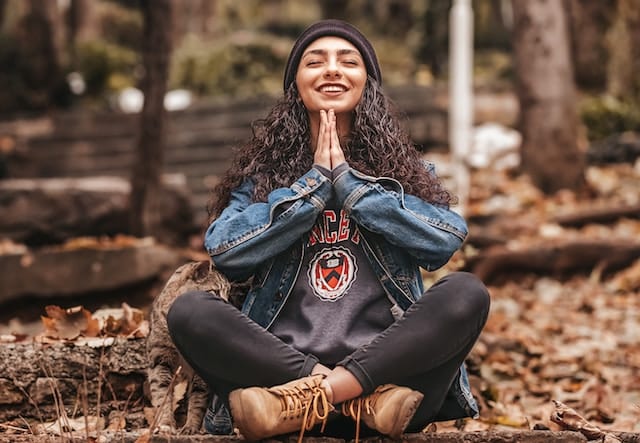 Who Are These Scripts For?
Whether you're a pro or just starting out, our guided meditation scripts are tailored to suit your needs. Perfect for:
meditation teacher or practitioner
yoga instructor
coach and counselor
therapist
mental health professional
psychologist and psychotherapist
voiceover artist
content creator
podcaster
writer
athlete
app developer
blogger
Our Guided Meditation Scripts Will Help You:
Improve your meditation-leading confidence and skills
Create audio and video recordings for your business
Grow your business by increasing your credibility
Find inspiration and new ideas for your own meditation(s)
Read aloud to individuals or groups
Enhance your self-improvement journey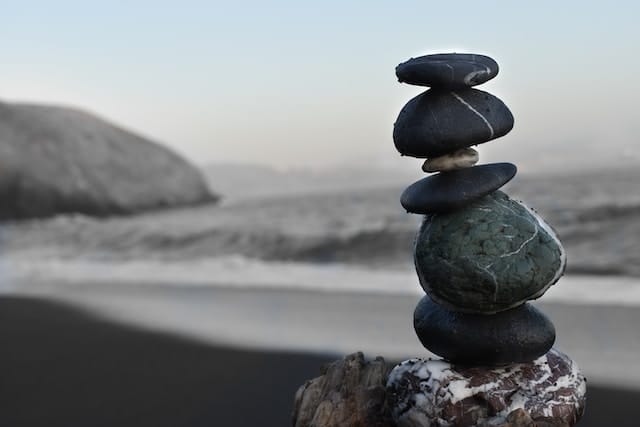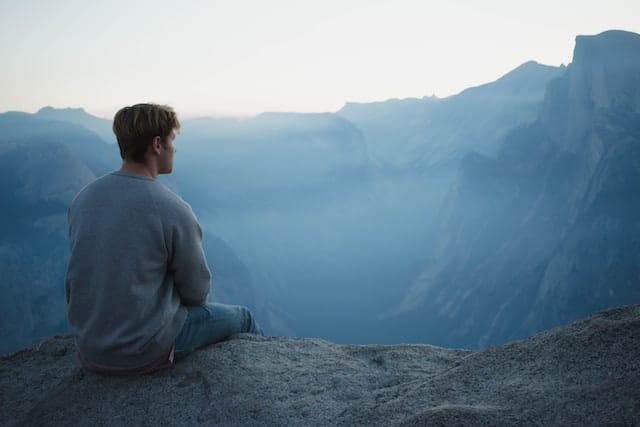 What You Will Receive
Get ready to receive gorgeously designed PDF files that are a breeze to read, follow, and comprehend. Say goodbye to confusion and hello to clarity with our easy-to-use format.
These scripts can help you increase mindfulness and reduce stress, anxiety, depression, and overwhelm using proven techniques and methods.
To ensure the best experience, we suggest using a desktop device for your initial download.
Royalty-Free
Create audio and video recordings that you can use for your business (including apps, YouTube, courses, and podcasts). You can share these recordings online and/or play them during sessions you lead
Grow your business
Use these scripts in courses you create, share, and sell
Use these scripts privately and with your clients
Edit and customize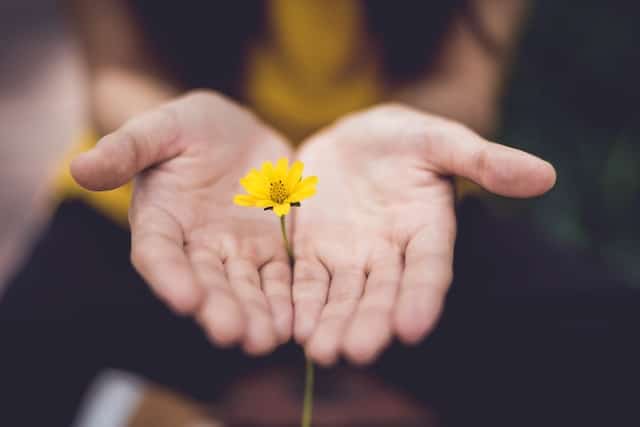 Save up to 88% with our Bundles
This script has been crafted with love and formatted in a clear, organized layout, making it easy to read aloud for individuals or groups. It is suitable for personal and professional use, including YouTube videos and monetization, and for voiceover recordings.
Use this script to lead your own meditation, edit or alter the script to suit your needs, use it in courses you create and sell, or use it privately with your clients.
Instant Download
Digital Download
Digital file type(s): 1 PDF
Your files will be available to download once payment is confirmed
Frequently Asked Questions