Make yourself comfortable, and close your eyes.
Take a slow deep breath, and let go of any tension, as you feel yourself sinking into the surface you're resting on, becoming still more comfortable and relaxed.
Take another slow, deep breath, and release your thoughts, letting them drift far away.
And take another slow, deep breath, and know that in this moment, all is well.
Imagine you're walking down the street in a friendly city, carrying an umbrella on a rainy weekday afternoon.
You have some time on your hands, and when you spot a movie theater, you decide to see what's playing.
It's an old theater, with ornate, colored scrollwork and a big marquee overhead, though the marquee is blank.
There's a ticket booth in front, and as you walk up, you find it empty, but there's a note taped to the window.
The note has your name on it, followed by the words, "Come In."
Puzzled, but anxious to get out of the rain, you enter the lobby, find it empty also, and approach the swinging doors into the theater.
You step into a beautiful old movie room with ornate wall decorations, thickly upholstered seats, carpet with swirling patterns, and maroon velvet curtains covering a large screen.
You're the only one there, so find a seat where ever you wish, and get comfortable.
The curtains part, the houselights dim, and the screen fills with your mother's name, followed by the subtitle, The Early Years.
As the film begins, you can see it's a home movie, the print a bit scratchy and worn, possibly even in black and white.
There your mom is as an infant, being held by her mother.
How does her mother seem to behave, and what is her attitude toward your mother, as a baby.
Does it seem like your mother is being well cared for by both her parents?
The scene changes, and now your mother is a toddler, just as vulnerable as you were at that age.
You can see her looking up at her parents, for love and reassurance, perhaps unsure of receiving it.
Her parents may be attentive, or they may be busy with other things. Watch for a moment, and see how it goes.
Now she's a young girl, and perhaps she's picking up her own mother's traits.
Or, maybe her Mom isn't in the picture very much.
She may not have much exposure to her mother, and what she has may or may not be positive.
But you can see that as she grows into her teenage years, she's got challenges.
Things are not always easy, and her life isn't perfect.
Take a moment to watch things unfold.
Now your mother's become a young adult, learning to make her way in the world, with faults and fears, strengths and weaknesses like everyone else.
She's a human being, shaped by her family and the events that happen to her, doing the best she can.
Watch her move through life for a bit, and see if you can get a feel for what it's like to be in her shoes.
The scene fades at this point, and the movie stops for a moment.
As you sit in the theater, you may notice that you're feeling a little differently about your mother, with a new perspective.
She was your Mom, but also, she was a woman, in some ways ordinary, perhaps in some ways unique, but with a life full of her own challenges and concerns.
Of course she fell short of being the perfect mother, but really, there is no perfect mother, and she did the best she could do under the circumstances that shaped her as a person.
Take a moment and do your best to feel empathy for her, and her struggle in life.
The movie begins again, but this time it's not a home movie, but more of a Hollywood production, in full color.
This is a movie about what your Mom would have liked your life to be together, if it could have been.
You're about to enter the picture, and soon she's holding you in her arms, totally focused on you, gently rocking you and speaking quietly, and telling you how glad she is to see you.
There you are together a little later, when you're learning how to walk, as she's holding your hands, catching you or helping you up when you fall down.
She talks with you, encourages you, hugs you, and lets you know how much she loves you by her actions and her words.
She's your Mom, and she makes you feel loved, and comforted.
Now you're seven years old, sitting with your family at the dinner table, next to your Mom.
She's happy, and she looks at you, and smiles.
The two of you are talking about something, maybe joking around a little, and there's an easy, comfortable feeling between you.
But she's still your Mom, and you know that whatever happens, she'll be there for you.
She lets you know where the boundaries are, and you know how she expects you to behave. And because of all that, you admire and respect her, just as she loves and appreciates you.
You're a teen now, and you and your mother are doing something together that you both enjoy, perhaps something she taught you or introduced you to.
That easy feeling and good connection is still there between you.
You're having a conversation now, and she's listening to what you have to say, taking it in.
She says something back that lets you know she understands, and supports you, and perhaps has a suggestion you feel good about.
The movie ends at this point, and as the house lights come up a little, you feel someone sit down next to you.
You turn and find your mother there with you, in the theater, on this rainy afternoon.
She's not perfect, but she's real, and she's your mother.
Take some time to be with your her now, and let your time together unfold peacefully.
Say whatever you need to say to your mother now, as she listens, hears, and understands you, perhaps as never before.
Now give your mother a chance to speak to you, to perhaps say things she was never able to say, that would be most important for you to hear.
As you sit here in the theater, on this rainy afternoon, you may notice that your feelings toward your mother have softened, lightened, and become more neutral.
Your mother will always remain a part of you, but you are a very different person than she, and you're free to be yourself, and live your life, as the unique individual you are.
If your mother had the freedom of spirit to allow it, she would surely want it that way.
It will soon be time to bring this journey to a close.
But first, take a moment to thank your mother, for bringing you into the world, and passing down to you all the good things that she did.
And take time to thank yourself for giving yourself this gift.
Bring your awareness gently back to your physical surroundings.
Take your time, and when you're ready, open your eyes, and feel awake, alert, and refreshed.
Create Meditations Like a Pro
Want to lead your own meditation sessions but not sure how to get started? Our guided meditation scripts are the answer!
They're designed to be easy to read aloud, whether you're addressing a group or flying solo. Plus, you can record your readings and share them online, and use them to spice up your own meditation sessions.
And if you want to offer a full meditation course, these scripts are perfect for that too!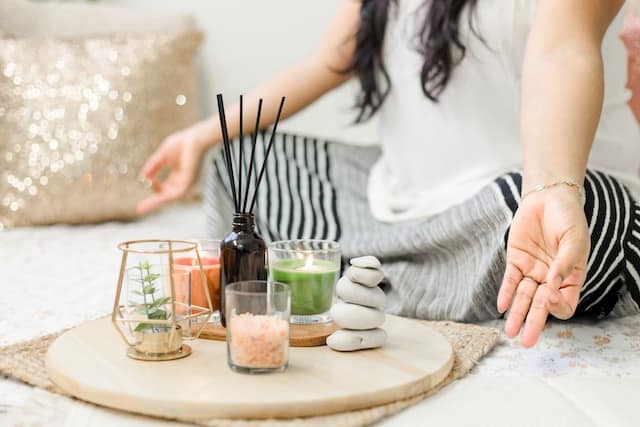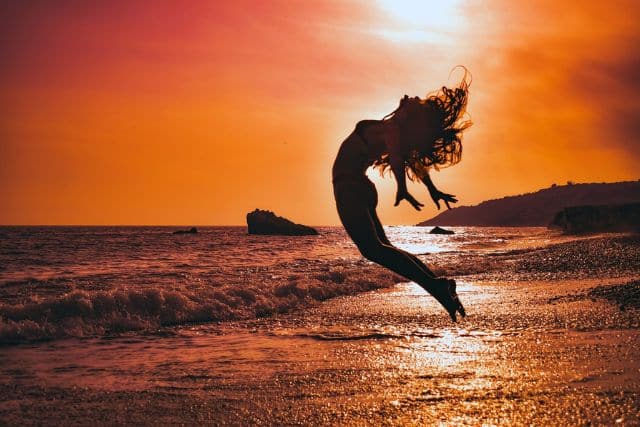 Boosts Your Confidence and Skills
Leading a meditation session requires much confidence and skill to maintain a calming and peaceful ambiance.
With guided meditation scripts, you don't need to worry about speaking what is on your mind.
Our scripts are designed to give you the right words at the right time, enabling you to build your confidence and deliver an excellent experience for your audience.
Helps You Create Audio and Video Recordings
Guided imagery scripts allow you to create high-quality recordings that you can share with your followers, clients, or sell as part of your business.
Whether you're creating YouTube videos that attract thousands of viewers or building a membership-based meditation course, our scripts are adaptable for various mediums, giving you infinite possibilities for sharing your work.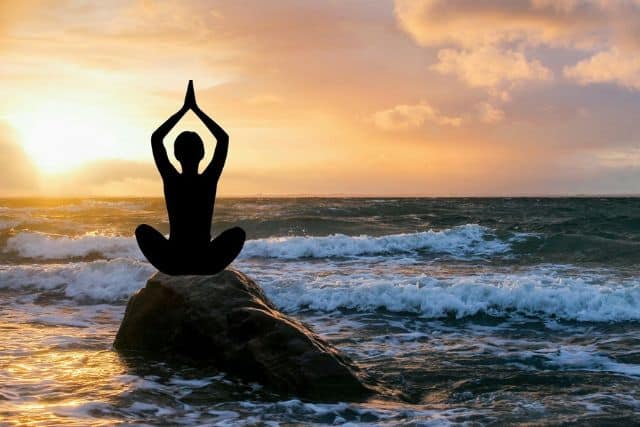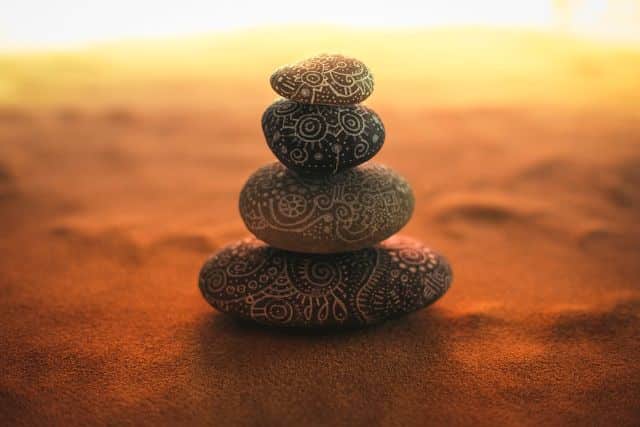 Increases Your Credibility
As a meditation leader, you want your audience to trust your abilities to provide a calm and peaceful experience.
Using guided meditation scripts increases your credibility and positions you as a knowledgeable leader in meditation.
You will provide your clients with quality instruction and reliable content that will put their minds at ease.
Provides Inspiration and New Ideas
If you're someone who struggles to come up with new and creative ways to lead your meditation, our guided meditation scripts will give you inspiration and new ideas.
You can use our scripts to focus on different aspects of meditation, like relaxation, mindful breathing, or visualization.
You can also add to or alter the script to suit your needs.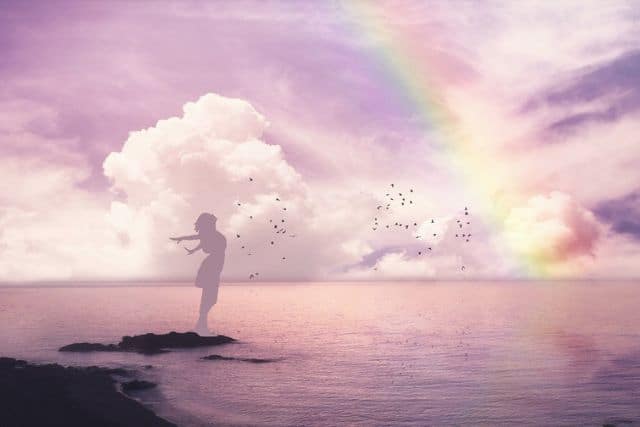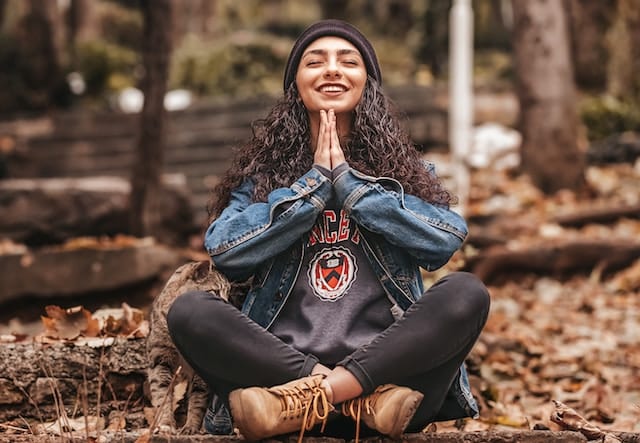 Who Are These Scripts For?
Whether you're a pro or just starting out, our guided meditation scripts are tailored to suit your needs. Perfect for:
meditation teacher or practitioner
yoga instructor
coach and counselor
therapist
mental health professional
psychologist and psychotherapist
voiceover artist
content creator
podcaster
writer
athlete
app developer
blogger
Our Guided Meditation Scripts Will Help You:
Improve your meditation-leading confidence and skills
Create audio and video recordings for your business
Grow your business by increasing your credibility
Find inspiration and new ideas for your own meditation(s)
Read aloud to individuals or groups
Enhance your self-improvement journey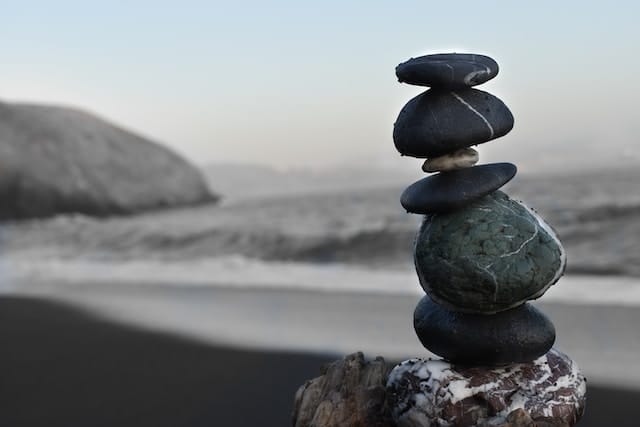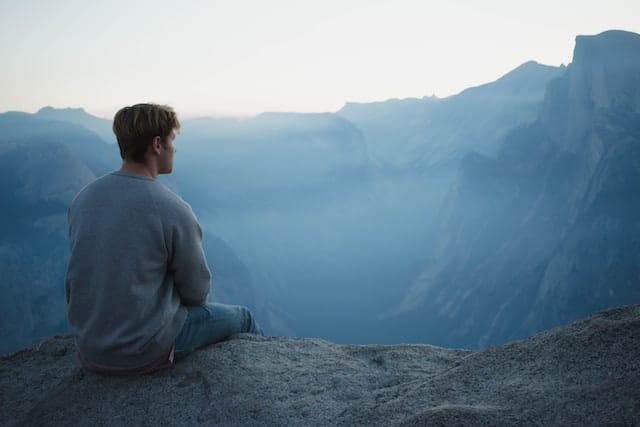 What You Will Receive
Get ready to receive gorgeously designed PDF files that are a breeze to read, follow, and comprehend. Say goodbye to confusion and hello to clarity with our easy-to-use format.
These scripts can help you increase mindfulness and reduce stress, anxiety, depression, and overwhelm using proven techniques and methods.
To ensure the best experience, we suggest using a desktop device for your initial download.
Royalty-Free
Create audio and video recordings that you can use for your business (including apps, YouTube, courses, and podcasts). You can share these recordings online and/or play them during sessions you lead
Grow your business
Use these scripts in courses you create, share, and sell
Use these scripts privately and with your clients
Edit and customize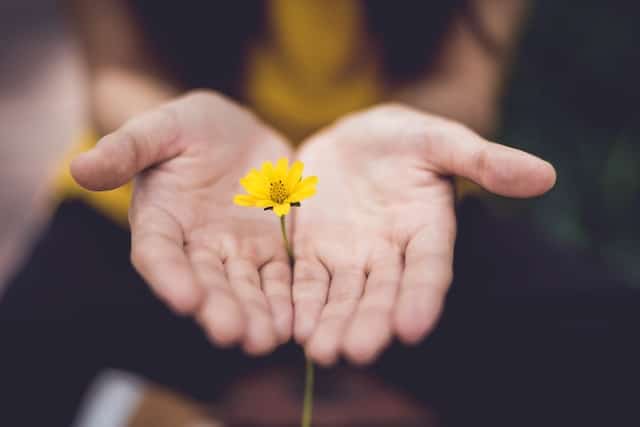 Save up to 88% with our Bundles
This script has been crafted with love and formatted in a clear, organized layout, making it easy to read aloud for individuals or groups. It is suitable for personal and professional use, including YouTube videos and monetization, and for voiceover recordings.
Use this script to lead your own meditation, edit or alter the script to suit your needs, use it in courses you create and sell, or use it privately with your clients.
Instant Download
Digital Download
Digital file type(s): 1 PDF
Your files will be available to download once payment is confirmed
Frequently Asked Questions