Make yourself comfortable, and close your eyes.
Take a slow deep breath, and let go of any tension in your body, as you feel yourself sinking into the surface you're resting on, becoming still more comfortable and relaxed.
Take another slow, deep breath, and feel a sense of calm and peace begin to fill you, as you relax further.
And take another slow, deep breath, and let your thinking begin wind down and smooth out.
Imagine you've been sleeping a deep, sound sleep for many hours, and you're just beginning to stir awake.
And the first thing you notice, is that you're waking up on a soft bed of pine needles, on the ground, surrounded by ancient fir trees.
It's just before dawn, and the air is quite cool, the light is dim, and there's a foggy mist in the air.
You can smell the scent of pine, and the damp coolness of the earth.
It's quiet, and any sound is blanketed by the mist. Everything is a palette of soft greens, browns, and grays.
Standing up, you begin to walk along a path through the trees, and you can feel the spongy ground beneath your feet.
Perhaps you still feel a bit foggy from your sleep, but soon you come to a little spring, cup your hands to get a drink, and splash some of the cool, clear water on your face.
Now you're beginning to wake up a bit, and see the trees and plants that surround you more clearly.
As you continue along this path, you feel embraced and comforted by the forest, and encouraged that today you can let go of the past, see yourself more clearly, and begin to move forward with your life.
Walking further, you begin to feel ready to release artificial ideas about beauty, and discover what is truly beautiful about yourself.
It's time to stop judging yourself, and gain true perspective, and this feels like the place to do just that.
Soon your path leads to a clearing, a grassy meadow, with a small rustic wooden building in the center, surrounded by wildflowers.
Taking off your shoes, you walk easily across the grass, still wet with the morning dew, and feel a clearing and cleansing sensation move up from your feet, all through your body.
It's time to make a shift, and you're ready.
Coming up to the little building, you open the door, step through the entryway, and find yourself in a simple room, paneled in rosy colored oak, furnished only with a three sided full length mirror, and a comfortable chair.
There's a warm, welcoming feeling here, and it makes you feel very safe, relaxed, and quite at home.
Certain that you are alone, you remove all of your clothing, and place it on the chair.
Soon you find yourself standing naked in front of the mirror, able to see your body reflected quite clearly on all sides.
Take a full, deep breath, and release it, as you slowly turn in front of the mirror, and look.
As you take in your image, you view your body, perhaps for the first time, with objectivity and neutrality.
This is your body, as it is today.
It's neither right nor wrong. It simply is.
No matter how it may appear, it is in fact a miracle of nature.
Just for now, forget about how you're supposed to look, and don't think about your shape as wrong in any way.
Take in your image, and simply say to yourself:
This is my body, it's neither good or bad, it's OK just as it is, and I'm OK, just as I am.
Take some time to set aside any judgment, view your image with neutrality, and allow that message to sink in.
As you continue to view your image, consider all the times you may have thought badly of your body, been disappointed by it, or told yourself you were not good enough.
Imagine a column of light descending from the highest heavens, straight through this room, through you, and deep into the earth.
And feel all the accumulated negativity you've held against yourself begin to dissolve and release into this light.
Take some time to experience this, as you release the past, and accept your body, just as it is.
Take a while longer here, as you begin to view yourself and your body with appreciation and compassion.
It's not easy being here on Earth. Life presents many, many challenges, and you've always done the best you could, given your circumstances and what you've had to work with at the time.
Can you find tenderness toward yourself now, for the person you are?
If this is difficult, imagine that standing just behind you is someone who you know to be full of care, compassion and love for others, and for you.
This could be someone you know personally, a friend, spiritual figure, angel, or even an historical figure.
As you look in the mirror, see and feel that person standing behind you, pouring love, appreciation, and compassion into you, and receive it now.
There's still more for you here, so have a seat in the chair, perhaps first putting your clothing back on if you wish.
Your body has an extraordinary intelligence all its own, and if you listen to it in a spirit of cooperation, it will tell you how to best work with it, to help you be healthy and enjoy life as fully as possible.
You may have an interest in changing your body in some way, perhaps in terms of your weight, your appearance, your health, and so on.
Some things may be very possible to change, and other things may be more difficult.
But you will gain the most benefit by changing your body in a gentle, respectful, and cooperative way.
Take some time to communicate directly with your body now.
Ask it any questions you may have about how to change, and listen carefully. Allow your body to tell you what it needs, and the best way to work with it.
Be open to hearing whatever it may have to say about your desire to change, as well as any suggestions it may have for you.
It may communicate to you inwardly with words, images, sounds, or feelings. Listen, look, feel, and know.
Listen to the following affirmations, and allow them to resonate deeply within.
I love and appreciate my body, just as it is.
My body is my most valuable and precious possession, and deserves my appreciation and respect.
My body is my operating vehicle here on Earth, and makes my time here possible.
My body allows me to experience pleasure and enjoy life, and I am grateful for it.
My body is uniquely beautiful.
I accept my body as is, and leave self-judgment behind.
I listen to my body, respect its wisdom, and cooperate with it.
I am gentle and patient with my body, and enjoy healthy, gradual change.
I let go of things I can not change about my body, and patiently work on those things I can.
I am becoming comfortable and happy in my own skin.
It's almost time to bring this inner journey to a close.
But first, take a moment to thank your body for being with you all these years, and for being your faithful servant and vehicle, here on Earth.
Gradually bring your awareness back into your body, and your physical surroundings.
Take your time, and when you're ready, open your eyes, and feel awake, alert, and refreshed.
Create Meditations Like a Pro
Want to lead your own meditation sessions but not sure how to get started? Our guided meditation scripts are the answer!
They're designed to be easy to read aloud, whether you're addressing a group or flying solo. Plus, you can record your readings and share them online, and use them to spice up your own meditation sessions.
And if you want to offer a full meditation course, these scripts are perfect for that too!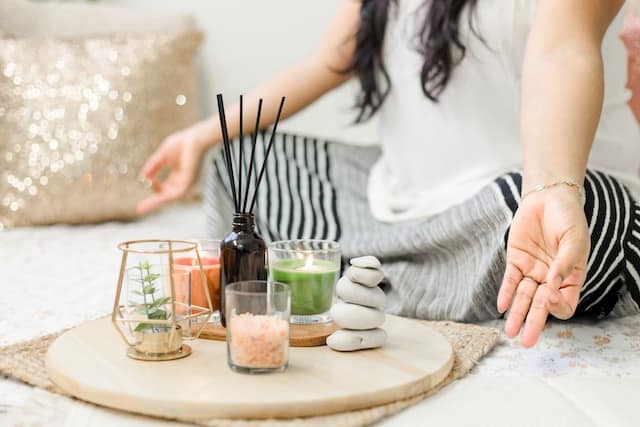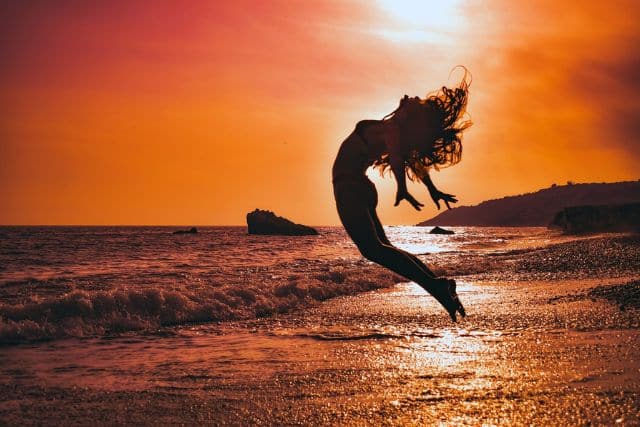 Boosts Your Confidence and Skills
Leading a meditation session requires much confidence and skill to maintain a calming and peaceful ambiance.
With guided meditation scripts, you don't need to worry about speaking what is on your mind.
Our scripts are designed to give you the right words at the right time, enabling you to build your confidence and deliver an excellent experience for your audience.
Helps You Create Audio and Video Recordings
Guided imagery scripts allow you to create high-quality recordings that you can share with your followers, clients, or sell as part of your business.
Whether you're creating YouTube videos that attract thousands of viewers or building a membership-based meditation course, our scripts are adaptable for various mediums, giving you infinite possibilities for sharing your work.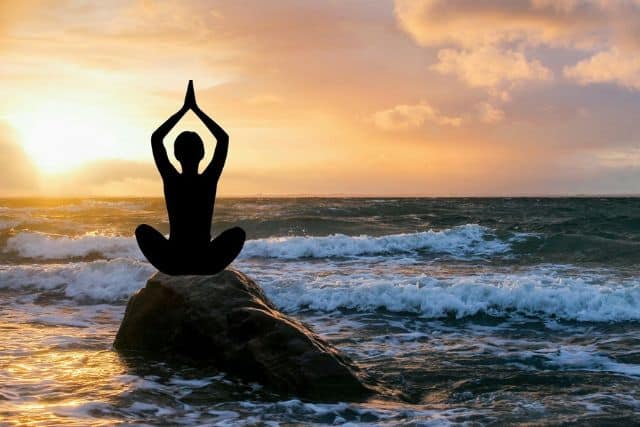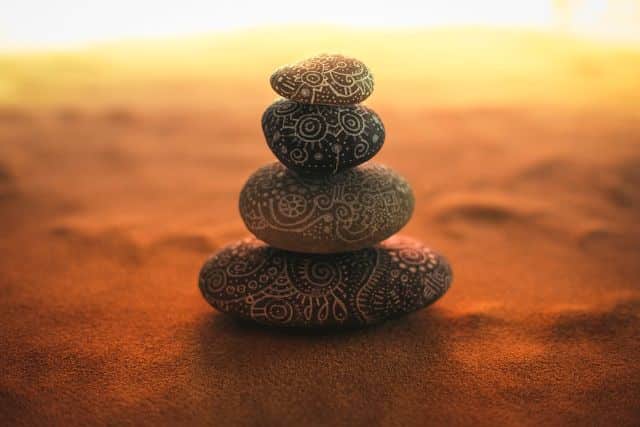 Increases Your Credibility
As a meditation leader, you want your audience to trust your abilities to provide a calm and peaceful experience.
Using guided meditation scripts increases your credibility and positions you as a knowledgeable leader in meditation.
You will provide your clients with quality instruction and reliable content that will put their minds at ease.
Provides Inspiration and New Ideas
If you're someone who struggles to come up with new and creative ways to lead your meditation, our guided meditation scripts will give you inspiration and new ideas.
You can use our scripts to focus on different aspects of meditation, like relaxation, mindful breathing, or visualization.
You can also add to or alter the script to suit your needs.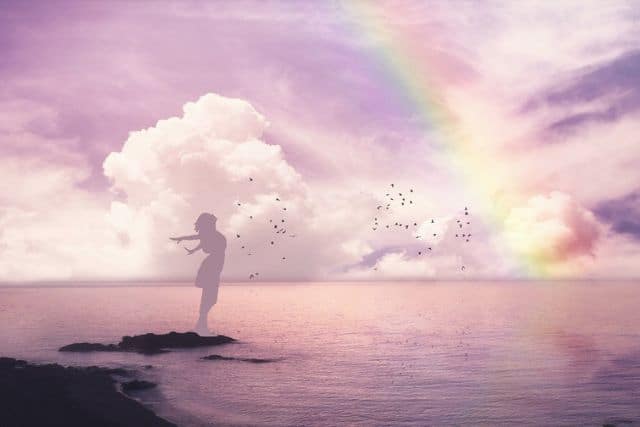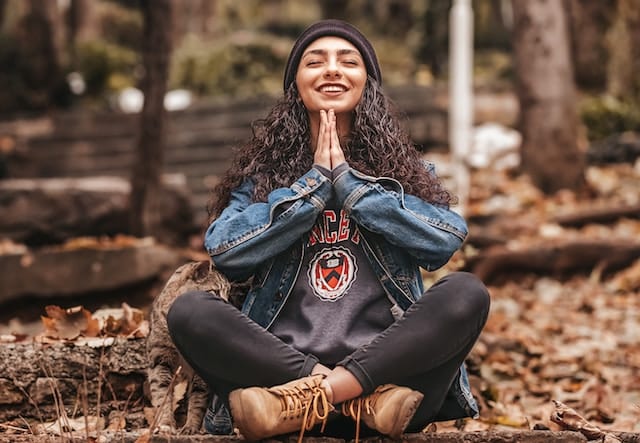 Who Are These Scripts For?
Whether you're a pro or just starting out, our guided meditation scripts are tailored to suit your needs. Perfect for:
meditation teacher or practitioner
yoga instructor
coach and counselor
therapist
mental health professional
psychologist and psychotherapist
voiceover artist
content creator
podcaster
writer
athlete
app developer
blogger
Our Guided Meditation Scripts Will Help You:
Improve your meditation-leading confidence and skills
Create audio and video recordings for your business
Grow your business by increasing your credibility
Find inspiration and new ideas for your own meditation(s)
Read aloud to individuals or groups
Enhance your self-improvement journey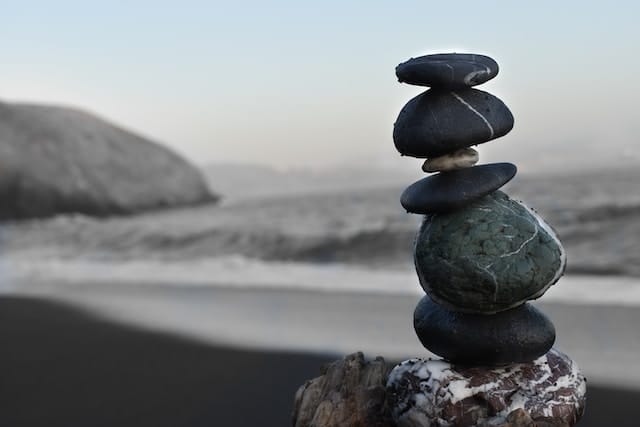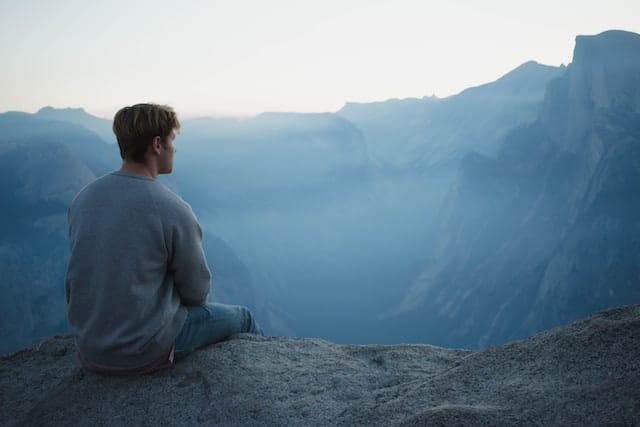 What You Will Receive
Get ready to receive gorgeously designed PDF files that are a breeze to read, follow, and comprehend. Say goodbye to confusion and hello to clarity with our easy-to-use format.
These scripts can help you increase mindfulness and reduce stress, anxiety, depression, and overwhelm using proven techniques and methods.
To ensure the best experience, we suggest using a desktop device for your initial download.
Royalty-Free
Create audio and video recordings that you can use for your business (including apps, YouTube, courses, and podcasts). You can share these recordings online and/or play them during sessions you lead
Grow your business
Use these scripts in courses you create, share, and sell
Use these scripts privately and with your clients
Edit and customize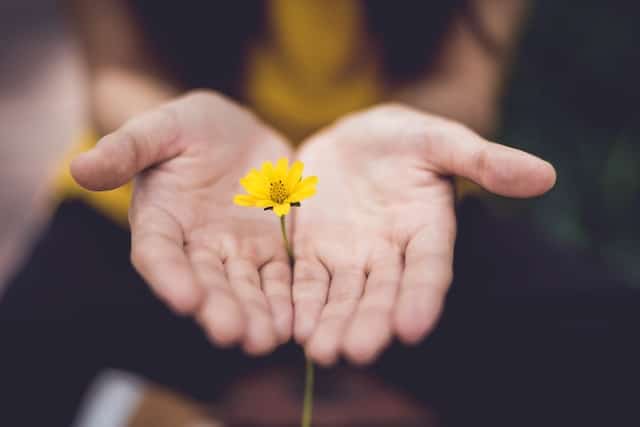 Save up to 88% with our Bundles
This script has been crafted with love and formatted in a clear, organized layout, making it easy to read aloud for individuals or groups. It is suitable for personal and professional use, including YouTube videos and monetization, and for voiceover recordings.
Use this script to lead your own meditation, edit or alter the script to suit your needs, use it in courses you create and sell, or use it privately with your clients.
Instant Download
Digital Download
Digital file type(s): 1 PDF
Your files will be available to download once payment is confirmed
Frequently Asked Questions