Sleep is a powerful experience that we all have, no matter who you are.
Sleep allows our bodies to heal and our minds to sort through any problems, so that we can create our future.
Hypnosis and meditation are wonderful ways for us to access a slower brain frequency state, that is similar to when we are sleeping.
This allows for the creative brain to activate and begin the process of manifesting your desires.
Are you ready to go into a very relaxing state to allow yourself the deep sleep every night that you deserve?
Find a small spot to gaze at somewhere comfortably in front of you.
Focus on this spot and do not let your eyes turn away.
As you look here, I am going to ask you to blink your eyes with every number I count, starting with the number 10.
Ok.
10
Blink your eyes.
9
Blink.
8
Blink.
7
6
5
4
3
2
1
And zero.
Your eyes are ready to gently close so just allow them to, and you will notice when you do so a gentle wave of relaxation sweeps over you completely.
Is getting a well-rested night's sleep important for you?
Extremely.
Sleep is our rest state, and awake is the active state.
We must have a good flow going between resting, and activating.
Rest and activate.
Rest and activate.
And we can achieve any goal we set forth.
So just imagine now that in front of you there is a set of stairs going down.
These stairs lead you to the knowledge of restful and rejuvenating sleep.
When I begin to count down from 10, you will start to walk down these stairs, feeling more and more relaxed with each step you take.
10
Begin your journey of insight into sleep.
9
8
Feeling so relaxed with each step.
7
6
5
More and more calm.
4
More and more relaxed in the mind.
3
2
1
As you step off the last step, you step into white sand.
It's so soft and warm under your feet.
Just feel the sensations you have in your feet on the sand.
Now look up and all you see is more sand in front of you, but you can hear the ocean.
Walk towards the sound of the ocean.
As you're walking you can feel the sun on your skin.
Perhaps you can feel a light breeze as well.
You notice the smell of the salty air.
And as you're looking around you see the ocean peek over the sand dune.
You're walking towards the ocean now and you notice the sand under your feet gets firmer, because it's saturated with sea water.
And you get to the shore where the ocean meets the sand, and you see little waves coming up and down.
Up and down.
And as the waves come and go, you see some things in the sand like shells, pieces of seaweed.
Your own footprints.
And you see a little piece of driftwood that's the perfect size for writing in the sand with.
Pick up this driftwood, now draw your name into the sand where it's moist.
Write out each letter, noticing the sound that it makes as you scratch it though the sand.
Good.
Now step back and look at your name.
As you see your beautiful name that's carried you through your whole life, you notice a little wave coming closer.
This wave catches part of your name and washes it away as it goes back into the ocean.
And then another wave comes and washes your way even more.
And another comes and washes it away.
And another, until all you can see is ripples in the sand where your name used to be.
That's good.
Now continue walking along your beach, noticing the surroundings.
What kind of sounds do you hear?
Can you hear seabirds flying over?
Or the wind gently blowing?
Can you feel the warm sun on your skin?
How does the sand feel under your feet again?
It's nice, right.
Maybe you can even smell the smells of the ocean.
You find a fresh date, that's ready to eat.
Bite into it and notice how delicious it is.
Just be at your beach today, eating your fruit.
(Pause)
Now as you've walked you've learned a lot about how beautiful this beach is and you're ready for a little rest.
You look around and notice there is the perfect spot for you to lay down and take a gentle nap in the life-giving sun rays.
So go ahead and lie down.
And before you close your eyes to rest, you look out into the ocean.
Watch the horizon and how the ocean meets the sky.
This is the most beautiful scene you've ever witnessed.
(Pause)
As you gaze along the big blue, and allowing yourself to fall asleep naturally, you listen very closely to what I have to tell you because it is very important to your overall well being.
Sleeping is natural for everyone.
The only thing keeping you from getting the instinctual sleep that you deserve is your thoughts.
You've allowed your mind to push you around, making you restless when you get in the bed, or thoughts keep coming louder and louder and repeat themselves over and over so loudly that you cannot possibly relax with that noise happening in your mind!
But now, you are done allowing your mind to boss you around and control you.
From now on, when an unwanted thought arises in your mind you say to it ENOUGH.
STOP.
And that is final.
If another bothersome thought arises you immediately say ENOUGH.
STOP.
You will find that training the mind is like training a dog.
They learn from making mistakes, and testing boundaries.
Yet they will only listen to you if you train them.
If you do not train your mind, it will soil your thoughts which keep you up at night.
So let me say this again so that it is perfectly clear.
When a negative or unwanted thought comes into your mind, no matter how many times it may repeat itself, you say, ENOUGH.
STOP.
Very good.
And when a lovely, and relaxing thought comes, go into this visual as if it's a dream.
Just like your nap on your beautiful beach.
Good.
Now float and drift into a restful and rejuvenating night's sleep and when you rise, you feel anew.
Create Meditations Like a Pro
Want to lead your own meditation sessions but not sure how to get started? Our guided meditation scripts are the answer!
They're designed to be easy to read aloud, whether you're addressing a group or flying solo. Plus, you can record your readings and share them online, and use them to spice up your own meditation sessions.
And if you want to offer a full meditation course, these scripts are perfect for that too!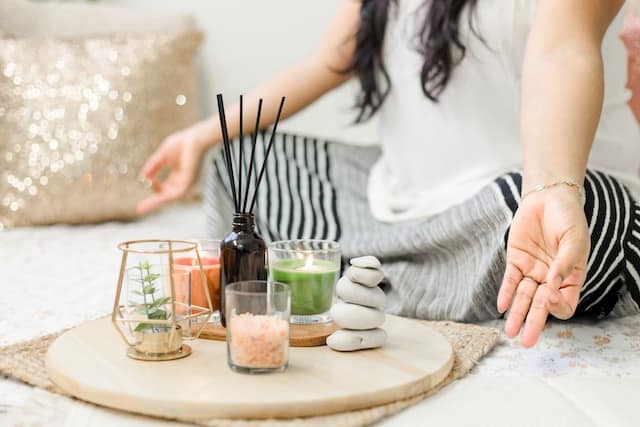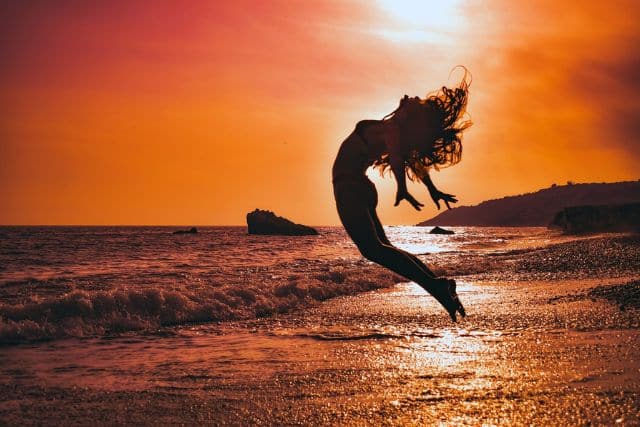 Boosts Your Confidence and Skills
Leading a meditation session requires much confidence and skill to maintain a calming and peaceful ambiance.
With guided meditation scripts, you don't need to worry about speaking what is on your mind.
Our scripts are designed to give you the right words at the right time, enabling you to build your confidence and deliver an excellent experience for your audience.
Helps You Create Audio and Video Recordings
Guided imagery scripts allow you to create high-quality recordings that you can share with your followers, clients, or sell as part of your business.
Whether you're creating YouTube videos that attract thousands of viewers or building a membership-based meditation course, our scripts are adaptable for various mediums, giving you infinite possibilities for sharing your work.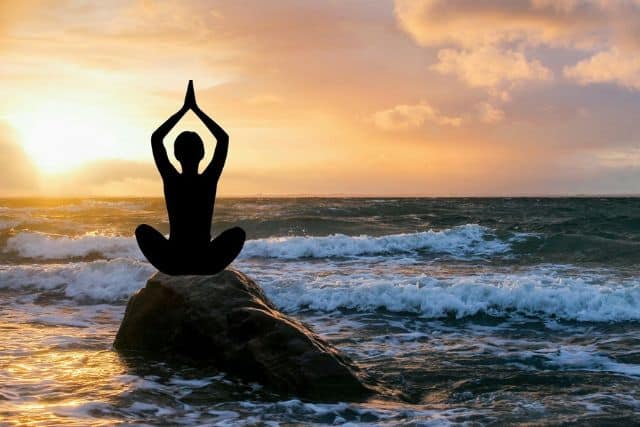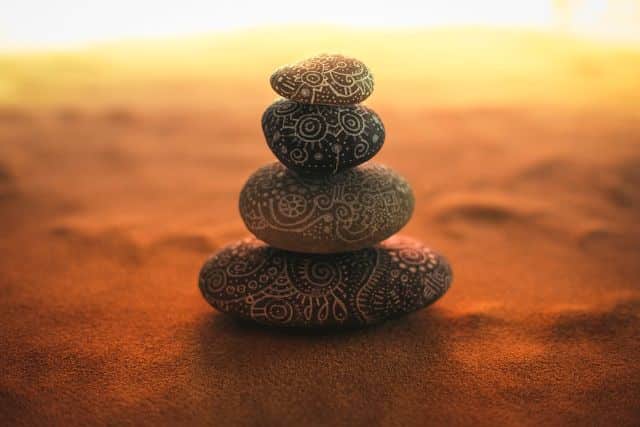 Increases Your Credibility
As a meditation leader, you want your audience to trust your abilities to provide a calm and peaceful experience.
Using guided meditation scripts increases your credibility and positions you as a knowledgeable leader in meditation.
You will provide your clients with quality instruction and reliable content that will put their minds at ease.
Provides Inspiration and New Ideas
If you're someone who struggles to come up with new and creative ways to lead your meditation, our guided meditation scripts will give you inspiration and new ideas.
You can use our scripts to focus on different aspects of meditation, like relaxation, mindful breathing, or visualization.
You can also add to or alter the script to suit your needs.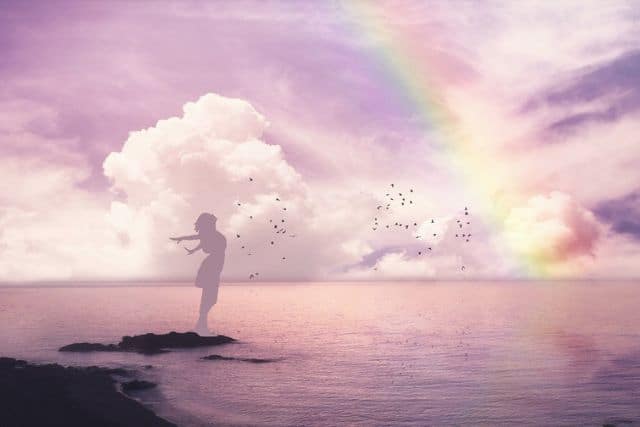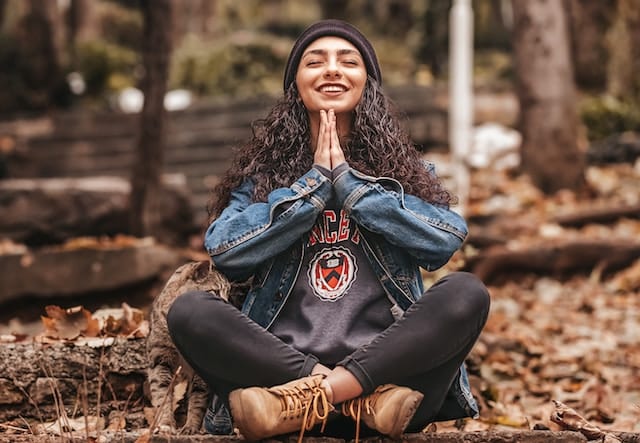 Who Are These Scripts For?
Whether you're a pro or just starting out, our guided meditation scripts are tailored to suit your needs. Perfect for:
meditation teacher or practitioner
yoga instructor
coach and counselor
therapist
mental health professional
psychologist and psychotherapist
voiceover artist
content creator
podcaster
writer
athlete
app developer
blogger
Our Guided Meditation Scripts Will Help You:
Improve your meditation-leading confidence and skills
Create audio and video recordings for your business
Grow your business by increasing your credibility
Find inspiration and new ideas for your own meditation(s)
Read aloud to individuals or groups
Enhance your self-improvement journey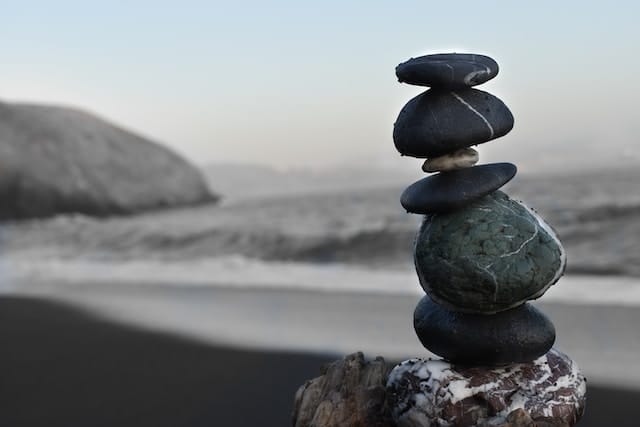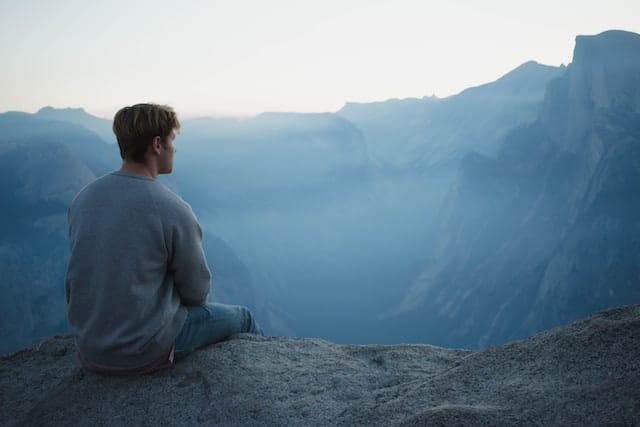 What You Will Receive
Get ready to receive gorgeously designed PDF files that are a breeze to read, follow, and comprehend. Say goodbye to confusion and hello to clarity with our easy-to-use format.
These scripts can help you increase mindfulness and reduce stress, anxiety, depression, and overwhelm using proven techniques and methods.
To ensure the best experience, we suggest using a desktop device for your initial download.
Royalty-Free
Create audio and video recordings that you can use for your business (including apps, YouTube, courses, and podcasts). You can share these recordings online and/or play them during sessions you lead
Grow your business
Use these scripts in courses you create, share, and sell
Use these scripts privately and with your clients
Edit and customize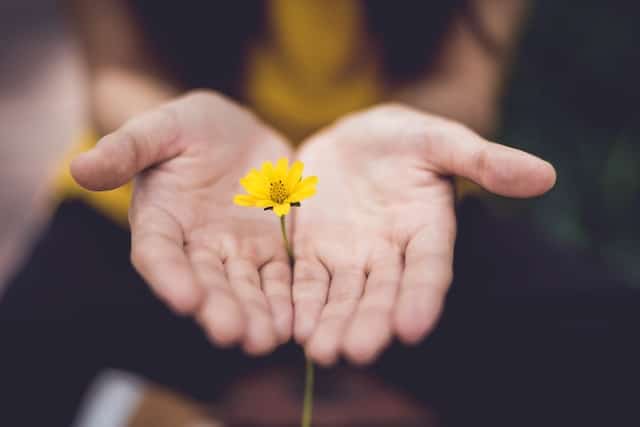 Save up to 88% with our Bundles
This script has been crafted with love and formatted in a clear, organized layout, making it easy to read aloud for individuals or groups. It is suitable for personal and professional use, including YouTube videos and monetization, and for voiceover recordings.
Use this script to lead your own meditation, edit or alter the script to suit your needs, use it in courses you create and sell, or use it privately with your clients.
Instant Download
Digital Download
Digital file type(s): 1 PDF
Your files will be available to download once payment is confirmed
Frequently Asked Questions