Preparation and Settling In
Feel free to stretch yourself … Settle yourself in as comfortably as possible.
Remove your glasses. It's best to have your head, neck, and backbonealigned and with your arms out to your sides. Keep your legs and feet straight out, uncrossed, and a comfortable distance apart. You may put a prop under your knees or thighs or simply have your feet on the floor with your knees up. Have your eyes half open or closed. Go ahead and adjust yourself for maximum comfort. (Pause.)
Begin sensing where you are, taking it all in … Sensing all that's above …sensing whatever you are on by feeling where your body presses into it … And all that's below it … And now sensing whatever's out to your sides … and beyond … Sensing the atmosphere in its entirety … Take a big breath in and sigh it out. (Pause.)
Heartfelt Pledge
You're welcome to remember your heartfelt pledge. If you have one, sincerely repeat it three or so times, remembering to be consistent, positive, concise, and as if it's happening right now. Or perhaps let a heartfelt pledge arise from within you, a quality that supports your highest good and life direction … It's okay if nothing seems to be happening. Trust that it will when the time is right. Or for now, you can use something like, "I am trusting, more and more," or "My true nature is joyful." If this doesn't appeal to you, just skip it.
Sensory Awareness with Movements
Rub your hands like you're washing them … When they're nice and warm, you can rub your face and shoulders, wherever it feels good. (Pause.) 
Lay your hands down where they're comfortable.
It's time to open your mouth to gently move your jaw all around. Easy does it … Now, let your mouth rest, allowing your teeth to part slightly and the corners of your lips to soften and relax. There's no need for any facial expression, so let any tightness or holding fade away, smooth like satin.
With your eyes open, circle your eyes around by gently looking up and circling your eyes around to the right, bottom, left, and back to the top for three or so times. Notice if there are areas where it is not smooth or round.
Slow down there the next time to smooth it out. (Pause.)
The next time you're looking up, pause, close your eyes and rest for a few breaths. (Pause.)
When you're ready, open your eyes, gently looking up. Start circling to the left for three or so times. Once again, slow down where it's rough or jerky. (Pause.)
The next time you're looking up, pause, close your eyes and rest for a few breaths. (Pause.)
To enhance hearing awareness, begin noticing the sounds around you … Scanning your attention from distant sounds to those nearby … simply taking in sounds as they appear, change, and disappear … There's no need to name them, or even to prefer one sound over another … letting the sounds come to you. (Pause 1 minute or more.)
Sound Breathing
And now, listening to the sound of your own breathing … noticing the air coming and going and how it sounds … Welcoming the sounds that breathing makes … Each time your attention wanders off, gently guide your awareness back to the sounds of breathing … Simply listening with curiosity, openness, and acceptance. Listening without reacting or naming the sounds. (Pause.)
Inner Gazing/Chidakasha
Even though your eyes are closed, you can still see. Start focusing your inner vision and watch whatever appears on the inside shade of your eyelids and between the eyebrows. It might appear dark, there may be some color or some shapes. It doesn't really matter what's there—what matters is watching whatever comes and goes … There's no need for making comments about it … Let your eyes rest even more now and become quiet, still watching the inner space … softly and steadily gazing and watching in stillness. (Pause about 1 minute.)
Experiencing Intuition
All settled and deeply resting and renewing, yet alert and aware. Please rest your awareness at the forehead. (Pause.)
It's time for resting in total awareness, a time for welcoming in fresh perspectives, insights, and new understandings … and being ready to receive inner guidance that can come now or possibly later. (Pause 1 minute or more.)
Experiencing Joyfulness
Open your attention up to whatever you're experiencing. Perhaps it's a sense of inner peace, of delight, of deep satisfaction. If it's helpful, use your memory and imagination to experience feelings of peacefulness, a time of contentment, of happiness … Perhaps a time when you laughed so hard you could barely stop … or the feeling of jumping for joy … bringing the feelings back alive … and noticing how these sensations and feelings can be relived now … And, if you like, let the memory fade away, not having to rely on events, things, or anything else for being aware of sensations of contentment, joyfulness, and ease, and being in touch with this constant, unconditional inner joy that is always and already yours. (Pause 1 minute or more.)
True Nature Awareness
Let this all go for now, lingering and allowing yourself to be present, with your awareness expanding into feelings of being connected, of belonging, perhaps sensing deep contentment … oneness and wholeness. Resting in pure, limitless awareness. (Pause 1 minute or more.)
Heartfelt Pledge
And from this experience of welcoming and being with everything, just as it is, once more welcome in your heartfelt pledge, your sankalpa. Say it with all your heart a few times … Imagine it as true and happening now … Take a big breath in, and let it all go … With trust that this, or something better, is already unfolding on your behalf.
Reawakening and Closing
It's time to transition back. Begin sensing whatever is underneath you and supporting you now … Sensing what's overhead … sensing what's all around … sensing your Presence in this space … sensing your body's breath … Noticing it just as it is … Beginning to deepen your breath, allowing it to replenish you for optimal energy … And starting to stretch and move in ways that feel natural Waking up, more and more … Feeling your body moving and awakening … Eventually, roll to your side for a bit … Use your arms to lift yourself up to sitting … Sit for a few minutes to absorb your experience, knowing there's a place inside that's always there to fully support you on your soul path and life journey.
Peace, peace, peace. (Om shanti, shanti, shanti.)
Create Yoga Nidra Meditations Like a Pro
Want to lead your own Yoga Nidra meditation sessions but not sure how to get started? Our Yoga Nidra scripts are the answer!
They're designed to be easy to read aloud, whether you're addressing a group or flying solo. Plus, you can record your readings and share them online, and use them to spice up your own meditation sessions.
And if you want to offer a full Yoga Nidra meditation course, these scripts are perfect for that too!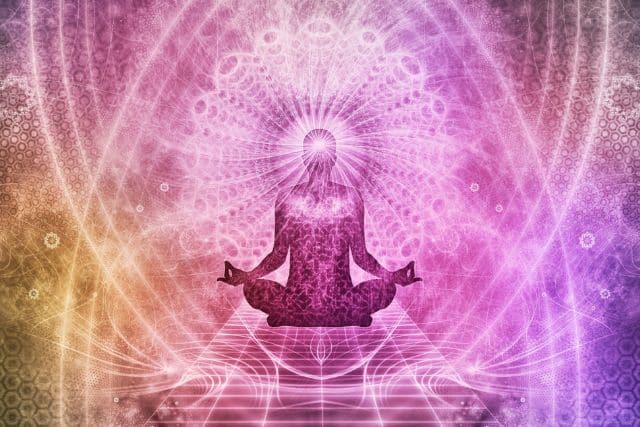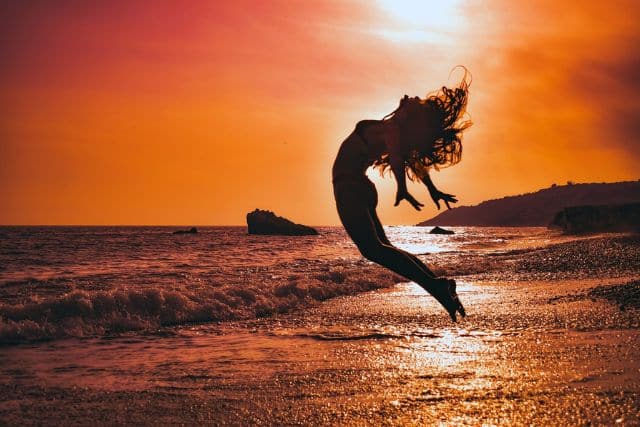 Boosts Your Confidence and Skills
Leading a Yoga Niddra session requires much confidence and skill to maintain a calming and peaceful ambiance.
With Yoga Nidra scripts, you don't need to worry about speaking what is on your mind.
Our scripts are designed to give you the right words at the right time, enabling you to build your confidence and deliver an excellent experience for your audience.
Helps You Create Audio and Video Recordings
Yoga Nidra scripts allow you to create high-quality recordings that you can share with your followers, clients, or sell as part of your business.
Whether you're creating YouTube videos that attract thousands of viewers or building a membership-based meditation course, our scripts are adaptable for various mediums, giving you infinite possibilities for sharing your work.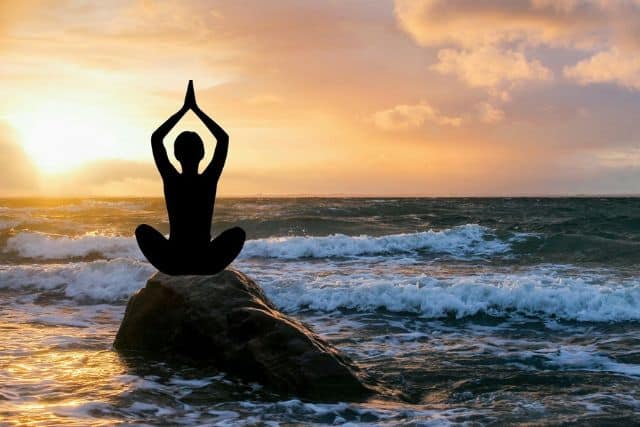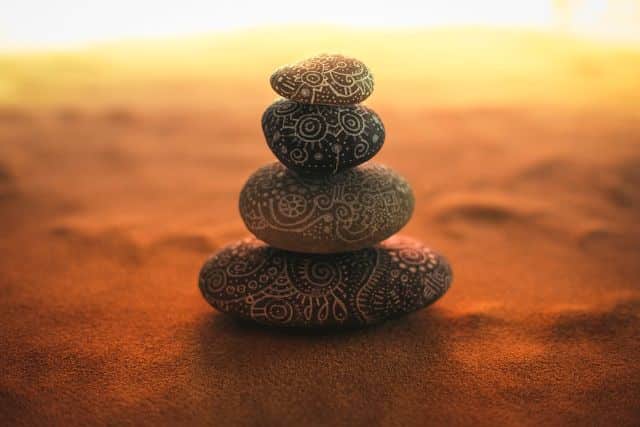 Increases Your Credibility
As a Yoga teacher, you want your audience to trust your abilities to provide a calm and peaceful experience.
Using Yoga Nidra scripts increases your credibility and positions you as a knowledgeable leader in meditation.
You will provide your clients with quality instruction and reliable content that will put their minds at ease.
Provides Inspiration and New Ideas
If you're someone who struggles to come up with new and creative ways to lead your meditation, our guided Yoga Nidra scripts will give you inspiration and new ideas.
You can also add to or alter the script to suit your needs.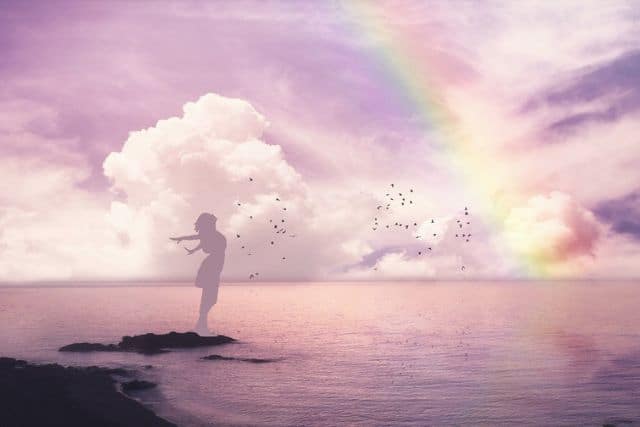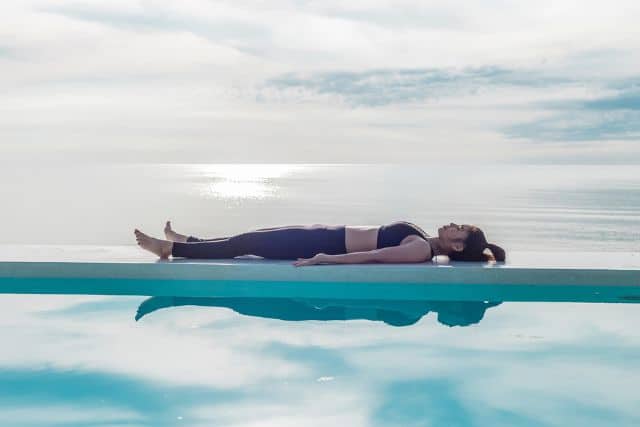 Who Are These Scripts For?
Whether you're a pro or just starting out, our Yoga Nidra meditation scripts are tailored to suit your needs. Perfect for:
meditation teacher or practitioner
yoga instructor
coach and counselor
therapist
mental health professional
psychologist and psychotherapist
voiceover artist
content creator
podcaster
writer
athlete
app developer
blogger
Our Yoga Nidra Scripts Will Help You:
Improve your meditation-leading confidence and skills
Create audio and video recordings for your business
Grow your business by increasing your credibility
Find inspiration and new ideas for your own meditation(s)
Read aloud to individuals or groups
Enhance your self-improvement journey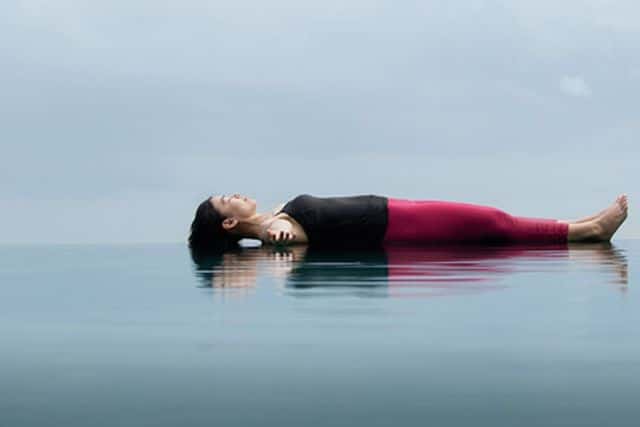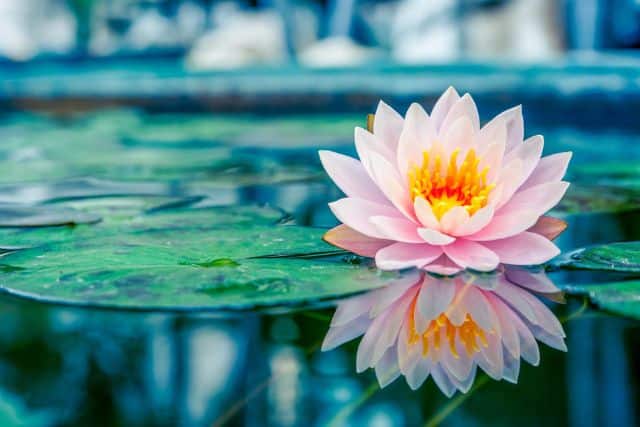 What You Will Receive
Get ready to receive gorgeously designed PDF files that are a breeze to read, follow, and comprehend. Say goodbye to confusion and hello to clarity with our easy-to-use format.
These scripts can help you increase mindfulness and reduce stress, anxiety, depression, and overwhelm using proven techniques and methods.
To ensure the best experience, we suggest using a desktop device for your initial download.
Royalty-Free
Create audio and video recordings that you can use for your business (including apps, YouTube, courses, and podcasts). You can share these recordings online and/or play them during sessions you lead
Grow your business
Use these scripts in courses you create, share, and sell
Use these scripts privately and with your clients
Edit and customize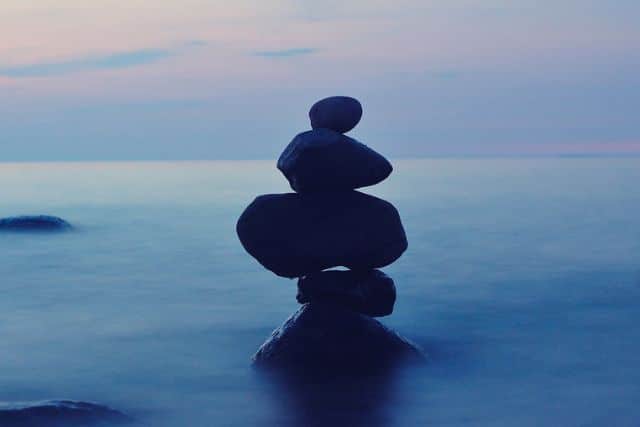 Save up to 88% with our Bundles
This script has been crafted with love and formatted in a clear, organized layout, making it easy to read aloud for individuals or groups. It is suitable for personal and professional use, including YouTube videos and monetization, and for voiceover recordings.
Use this script to lead your own Yoga Nidra meditation, edit or alter the script to suit your needs, use it in courses you create and sell, or use it privately with your clients.
Instant Download
Digital Download
Digital file type(s): 1 PDF
Your files will be available to download once payment is confirmed
Frequently Asked Questions