MEDITATION
We spend so much of our lives with goals, striving towards something.
But in meditation, for the most part, we do the opposite of that.
In fact, one of meditation's most important teachings is that if we can't accept ourselves as we are in this moment, we will never feel fulfilled or contented.
The paradox is that, once we begin to practice that acceptance, we often become kinder, happier people.
One way to think of it is that meditation is like building an endless castle, one brick at a time.
We don't often see the "results" of our work.
But every so often, we stand back and realize how far we've come since we placed the first brick, or the 50th.
This is why it is important to challenge ourselves in our practice – compassionately.
This is where the Buddhist concept of being a warrior can help.
We are being warriors not in a violent way, but by being in the present.
We are not numbing out or distracting ourselves, just for right now.
We are staying present with the difficult emotions and the feeling of groundlessness that can arise.
This is an act of courage – of a warrior.
Movement meditation is a great way to rise to this challenge.
It's also a great tool to have when we simply feel like we cannot sit still.
When something very difficult or scary comes up in our lives – a health diagnosis, the loss of someone we love, a trauma – the idea of sitting can seem impossible.
Mindful movement is a way to stay present with what's happening in our body, rather than get lost in thought, planning, fantasizing, or worrying.
Make no mistake: being present in our bodies is difficult!
Why?
We think of our bodies as a place where physical pain lives, but it is also the home of our emotional pain.
An amazing thing to observe is that the difficult emotions – grief, anger, fear – are difficult to be present with because of the physical sensations they evoke.
It is not the thing we are afraid of that is actually causing us suffering.
It's the uncomfortable physical expression to the emotion of fear, and, often, of trying to repress that feeling.
Which begs the question: why?
Why should I spend time in my body?
Why should I stay present when it's so much easier to Netflix, eat a bag of chips, or take a nap?
This physical and/or emotional pain is asking for our attention, so it can process and heal.
It's like a puppy or a child.
When we hold space for it, the way we would for someone else who's in pain, it moves through us.
When we try to resist it.
It persists.
And the best and fastest and, really, only way to do that for ourselves is to be in our bodies.
And movement meditation is one very effective way of doing that.
As you go through these exercises, remember that we are so accustomed to rushing or being efficient, so moving this slowly can be difficult at first.
Be very patient and gentle with yourself and with whatever emotions arise.
SET-UP
Lie on your back on a yoga mat or carpet – something comfortable but firm.
Have your knees bent with your feet flat on the floor if that's comfortable.
Legs straight out is good too.
You are going to move like molasses here.
Like you are in slow motion.
And with all of these exercises, don't stretch to the edge of your range of motion – stop within 30% of it.
This is really about physical presence, not exercise or stretching.
Do each of these exercises for at least 2 minutes.
It might help you to set a timer.
1. Start by nodding your head up and down, like a slow yes. Feel your body's reaction to moving this slowly.
2. Once your head is centered again, move into a slow no. Slowly in one direction, and then in the other, remembering to remain very safely within your range of motion.
3. Then, nod yes and say no at the same time. This will kind of feel like a zigzag. Remember, be very gentle with any sensations or emotions that arise with this experience. We are unlocking knots of emotional tension here. The release can sometimes bring up feelings we weren't expecting.
4. Roll your eyes up and down, while doing the zigzag. Slow your movement by 20% so that you're moving almost imperceptibly slowly.
5. Raise your arms so they're perpendicular from the floor. Bend them so you're holding both elbows with the opposite hand, so your arms are in a square above you. Move them slowly backwards and forwards over you – down as low as is comfortable towards your chest, and the same over and behind your head towards the floor.
6. Once your arms are back in the center above your head, pause, and then start moving them to the left towards the floor, as far as is comfortable, and then back to center, and then down to the right – like a rainbow.
7. Slowly release your arms and let them drop to your sides. If your legs are stretched out, raise them so your knees are bent and your feet are flat on the floor. Then, ever so slowly ,windshield washer your knees to the left, and to the right.
8. Finally, straighten one leg while bending the other one until the foot of the bent leg is flat on the floor. Then do the opposite, and so on.
When you're finished, lie in a comfortable position and be very present in your body.
Get up very slowly and gently.
It may not feel this way, but this is a very powerful exercise.
Take your time returning to "life", and notice any emotions coming up throughout the rest of the day.
Create Meditations Like a Pro
Want to lead your own meditation sessions but not sure how to get started? Our guided meditation scripts are the answer!
They're designed to be easy to read aloud, whether you're addressing a group or flying solo. Plus, you can record your readings and share them online, and use them to spice up your own meditation sessions.
And if you want to offer a full meditation course, these scripts are perfect for that too!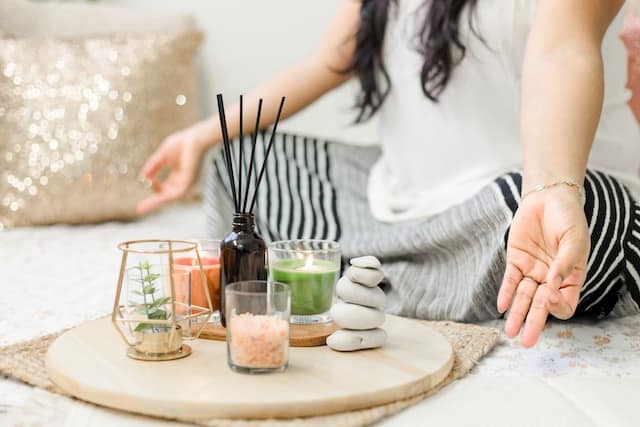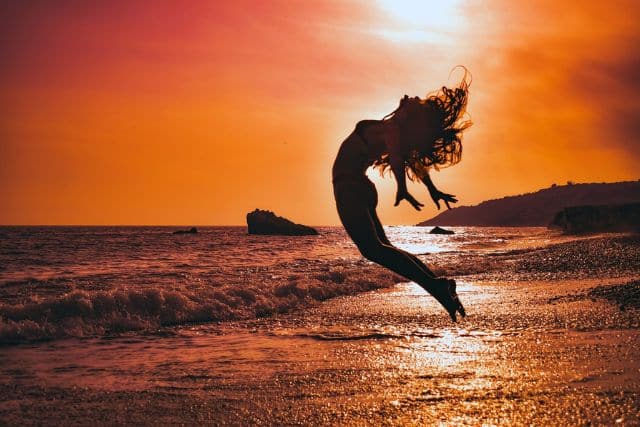 Boosts Your Confidence and Skills
Leading a meditation session requires much confidence and skill to maintain a calming and peaceful ambiance.
With guided meditation scripts, you don't need to worry about speaking what is on your mind.
Our scripts are designed to give you the right words at the right time, enabling you to build your confidence and deliver an excellent experience for your audience.
Helps You Create Audio and Video Recordings
Guided imagery scripts allow you to create high-quality recordings that you can share with your followers, clients, or sell as part of your business.
Whether you're creating YouTube videos that attract thousands of viewers or building a membership-based meditation course, our scripts are adaptable for various mediums, giving you infinite possibilities for sharing your work.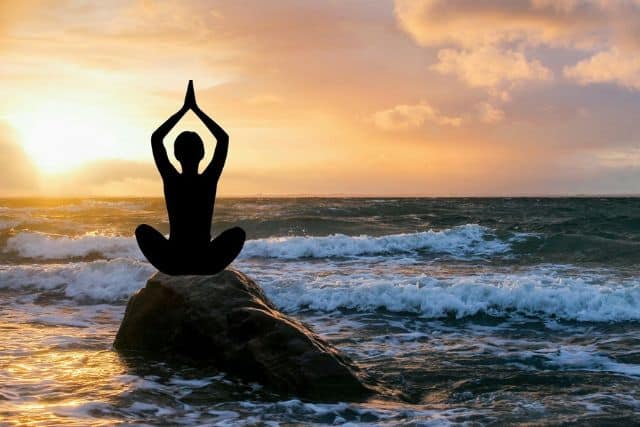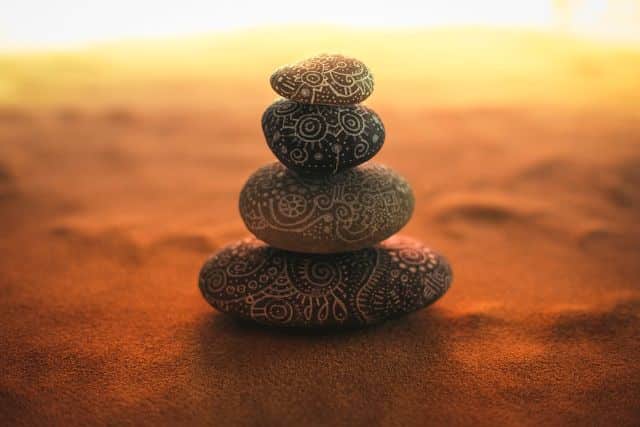 Increases Your Credibility
As a meditation leader, you want your audience to trust your abilities to provide a calm and peaceful experience.
Using guided meditation scripts increases your credibility and positions you as a knowledgeable leader in meditation.
You will provide your clients with quality instruction and reliable content that will put their minds at ease.
Provides Inspiration and New Ideas
If you're someone who struggles to come up with new and creative ways to lead your meditation, our guided meditation scripts will give you inspiration and new ideas.
You can use our scripts to focus on different aspects of meditation, like relaxation, mindful breathing, or visualization.
You can also add to or alter the script to suit your needs.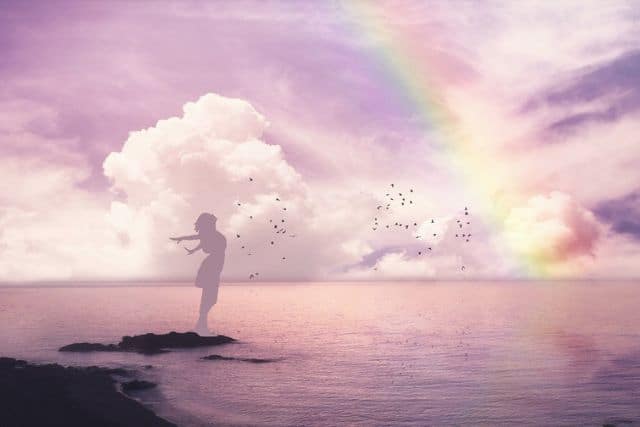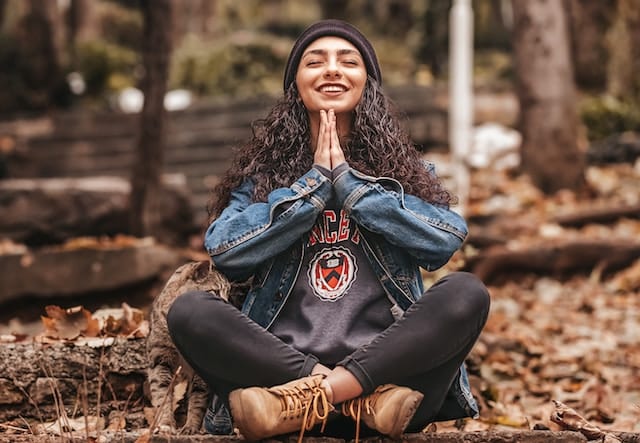 Who Are These Scripts For?
Whether you're a pro or just starting out, our guided meditation scripts are tailored to suit your needs. Perfect for:
meditation teacher or practitioner
yoga instructor
coach and counselor
therapist
mental health professional
psychologist and psychotherapist
voiceover artist
content creator
podcaster
writer
athlete
app developer
blogger
Our Guided Meditation Scripts Will Help You:
Improve your meditation-leading confidence and skills
Create audio and video recordings for your business
Grow your business by increasing your credibility
Find inspiration and new ideas for your own meditation(s)
Read aloud to individuals or groups
Enhance your self-improvement journey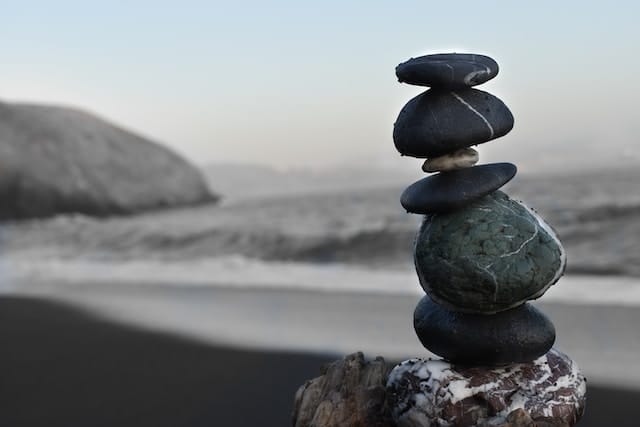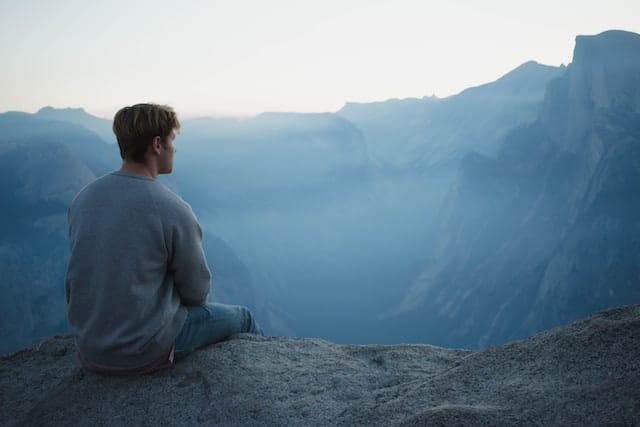 What You Will Receive
Get ready to receive gorgeously designed PDF files that are a breeze to read, follow, and comprehend. Say goodbye to confusion and hello to clarity with our easy-to-use format.
These scripts can help you increase mindfulness and reduce stress, anxiety, depression, and overwhelm using proven techniques and methods.
To ensure the best experience, we suggest using a desktop device for your initial download.
Royalty-Free
Create audio and video recordings that you can use for your business (including apps, YouTube, courses, and podcasts). You can share these recordings online and/or play them during sessions you lead
Grow your business
Use these scripts in courses you create, share, and sell
Use these scripts privately and with your clients
Edit and customize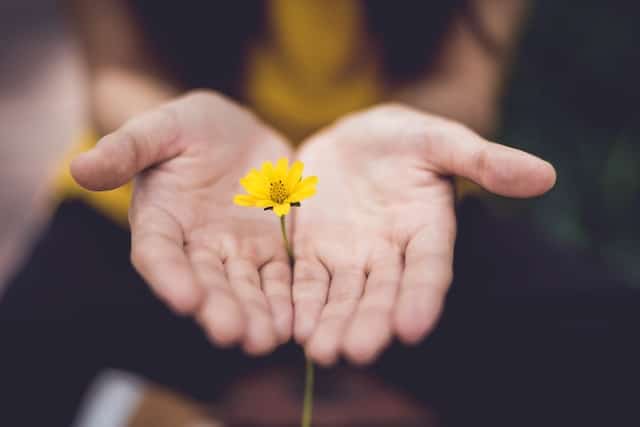 Save up to 88% with our Bundles
This script has been crafted with love and formatted in a clear, organized layout, making it easy to read aloud for individuals or groups. It is suitable for personal and professional use, including YouTube videos and monetization, and for voiceover recordings.
Use this script to lead your own meditation, edit or alter the script to suit your needs, use it in courses you create and sell, or use it privately with your clients.
Instant Download
Digital Download
Digital file type(s): 1 PDF
Your files will be available to download once payment is confirmed
Frequently Asked Questions