Hello, this meditation is for you to use in either times when you are feeling insecure in this moment, or to generally build up your confidence if you feel a sense of insecurity in your daily life.
Find a quiet place, where you can have some solitude and get into a comfortable position.
Allow your arms to relax by your sides, and take a deep breath in.
As you exhale, allow your eyes to close.
Let's begin by meditating on the nature of a negative emotion.
A negative emotion is an emotion, feeling, or sensation we experience that burdens us in one way or another.
For each of us, negativity is subjective.
So, the way in which we experience these negative emotions might be slightly different for you than it is for anyone else you know.
But at their core, negative emotions are universal.
They are experienced by all of us, and have been experienced for as long as there have been human beings.
How do you experience negative emotions?
Become aware of how stress and other negativities affect your body.
Is there a knot in your stomach?
Maybe a shortness of breath.
(pause)
A common negative emotion experienced by every living thing on earth is stress.
You are no different than everything else, so stress is a normal part of the experience of living.
Although there might be something particularly human about the way you express stress – perhaps it involves a knot, or ache in your stomach, or a gritty, grinding jaw.
Stress is experienced by just about everything living on Earth.
Even root vegetables, when inhabiting a region, season, or natural cycle that is not congruent to their health, and growth, experiences stress.
And the signs of this stress present themselves to us, able to be identified by those of us who know what to look for, or how to look for it.
Such as wilting of leaves, or reduced size in growth, and even a lack of essential nutrients.
Insecurity however, seems to be particular to humans.
Stress may be rooted in biology and effects living things on a biological level, yet insecurity is derived from deep within the consciousness, a layered
reaction to a negative emotion.
An expression of self-consciousness, taken to heightened levels that can become unhealthy.
Insecurity happens when you have become too aware of your own self, allowing for this self-awareness to lead you into negative thinking.
What stories are your insecurities telling you right now?
(pause)
Listen to what your inner insecure talk sounds like when you eavesdrop.
(pause)
These thoughts may tell us for example that we are inadequate.
Whether for the current social situation we are in, or for the people we are surrounded by.
That we can't do something, and it gives you a really good excuse why you can't.
Hear these excuses right now about why you can't do something.
(pause)
Perhaps these thoughts fixate on one element of ourselves.
They want to tell us that everyone is going to notice this or that about us.
Or, because of this or that, we should feel ashamed.
Just notice these inferior thoughts right now.
Listen to them play out.
(pause)
Perhaps this influx of negative thoughts about ourselves are enough to arrest our intuitive experience of what is truly happening.
Restraining us from the things we want to do, to say, and thus, ultimately what
we want to become.
(pause)
Right now, allow for all of your insecurities to surface.
Bubbling to the top, popping, and never returning back under your awareness again.
(pause)
Perhaps insecurity for you is none of these things.
But whatever it is, know that insecurity is universal.
It is a feeling that everyone has had, so everyone should be able to empathize with your experience, and you with theirs.
So right now, extend compassion to your insecurities.
(pause)
Let them be heard.
(pause)
Yes, it is ok to hear these insecurities, but how do we move past insecurity?
How do we free our intuition, as well as our soul from this prison of negative emotion?
Well, the first step is a realization.
(pause)
Just because we feel insecure now does not mean that we need to feel insecure in the future.
(pause)
That there is always a path leading out of this negative emotion, unclasping its grip on us.
(pause)
Allow this path to become illuminated in front of you now, metaphorically.
Simply knowing and understanding this, you are already well on your way out of the control insecurity may have on you and your life.
(pause)
The second step is a little more challenging.
It involves flipping the negative emotion to reveal its hidden, other side.
Knowing that negative emotion itself is not a whole, but simply a half of something else is a second realization.
This is important to the development and strengthening of ourselves.
But what is negative emotion a half of?
It is a half of what you might call chaos.
See, chaos is whenever something unexpected enters our lives.
This may be, quite literally, an unexpected manifestation of something physical.
Something external.
Perhaps a loved one calls us to tell us they have had to cancel their flight to come visit us.
Perhaps we get out of bed one morning and accidentally step on something sharp that has somehow been nestling beside our bed, unnoticed.
These brief moments in which chaos enters our lives from the external world are almost a guarantee in everyone's life.
However, chaos can also manifest itself internally.
(pause)
Taking the form of unexpected, uncontrolled thoughts.
Maybe we are worried that we left the stove on when we are miles away from home, thinking how you cannot trust your own memory.
Perhaps it is simply an overly conscious thought about ourselves, how we look.
How others may see us.
These insecurities may seem to come out of nowhere, without us giving rise to it consciously.
(pause)
Whatever it may be, chaos brings with it these things: negative emotion as a basic biological reaction to the experience- in other words, insecurity.
But also, this: opportunity.
(pause)
The way out of this negative emotion is to find the opportunity amidst the chaos.
Let's say you remember you have an exam in the morning that you haven't studied for.
Immediately, you experience a sensation of regret.
Of self-hatred, perhaps – how could you have forgotten about this?
You now think are almost certainly going to fail!
To flip the negative emotion and see the other side of the coin.
What is the opportunity here?
Well the opportunity might be to study more concisely, and efficiently than
you ever have, right now.
(pause)
Apply this same technique to other aspects of insecurities.
Say you are nervous about how you look.
See this as an opportunity to wait and see if anyone says anything directly to you about your appearance.
Or perhaps you be bold, and ask someone what they think of your outfit today.
You may be very surprised by their response.
(pause)
With insecurity, there is always opportunity.
(pause)
So, if you experience negative thoughts telling you can't do something, simply flip them on their heads.
What if you challenged them by doing exactly what it is they're telling you that you can't do?
Imagine what would happen.
(pause)
By imagining this, you've already found an opportunity.
You've found a way out of insecure thinking.
Next time you feel insecure, use this method of seeking the opportunity within.
Rise from your meditation now, feeling more grounded in your beliefs about yourself than ever have before, taking on insecure thoughts as an opportunity.
Create Meditations Like a Pro
Want to lead your own meditation sessions but not sure how to get started? Our guided meditation scripts are the answer!
They're designed to be easy to read aloud, whether you're addressing a group or flying solo. Plus, you can record your readings and share them online, and use them to spice up your own meditation sessions.
And if you want to offer a full meditation course, these scripts are perfect for that too!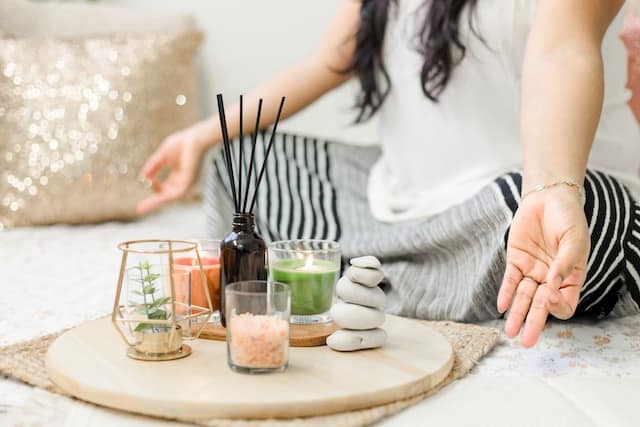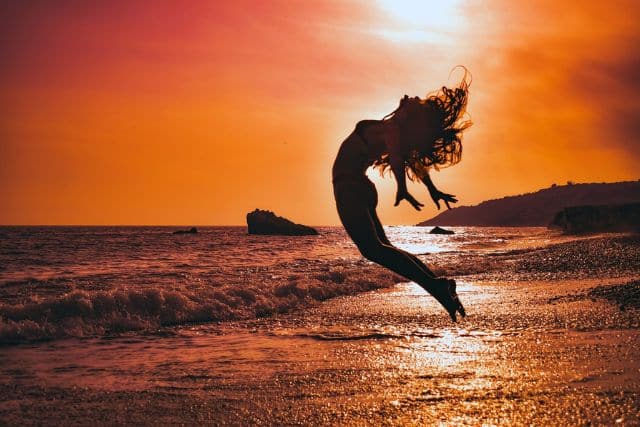 Boosts Your Confidence and Skills
Leading a meditation session requires much confidence and skill to maintain a calming and peaceful ambiance.
With guided meditation scripts, you don't need to worry about speaking what is on your mind.
Our scripts are designed to give you the right words at the right time, enabling you to build your confidence and deliver an excellent experience for your audience.
Helps You Create Audio and Video Recordings
Guided imagery scripts allow you to create high-quality recordings that you can share with your followers, clients, or sell as part of your business.
Whether you're creating YouTube videos that attract thousands of viewers or building a membership-based meditation course, our scripts are adaptable for various mediums, giving you infinite possibilities for sharing your work.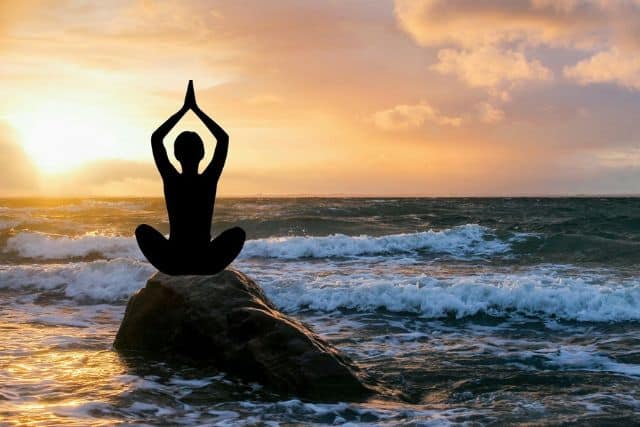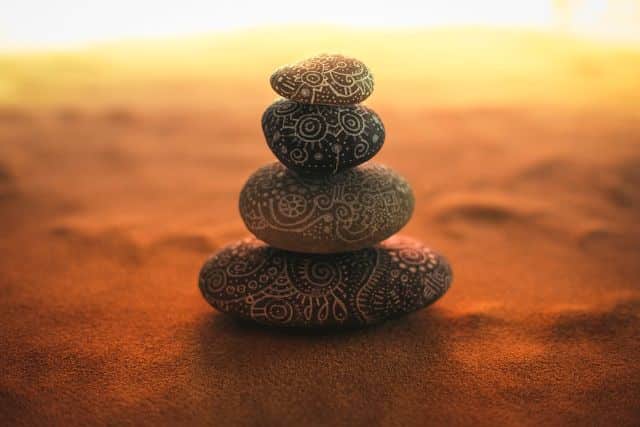 Increases Your Credibility
As a meditation leader, you want your audience to trust your abilities to provide a calm and peaceful experience.
Using guided meditation scripts increases your credibility and positions you as a knowledgeable leader in meditation.
You will provide your clients with quality instruction and reliable content that will put their minds at ease.
Provides Inspiration and New Ideas
If you're someone who struggles to come up with new and creative ways to lead your meditation, our guided meditation scripts will give you inspiration and new ideas.
You can use our scripts to focus on different aspects of meditation, like relaxation, mindful breathing, or visualization.
You can also add to or alter the script to suit your needs.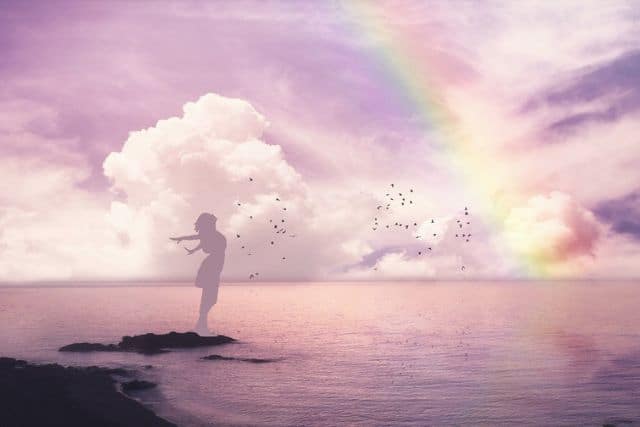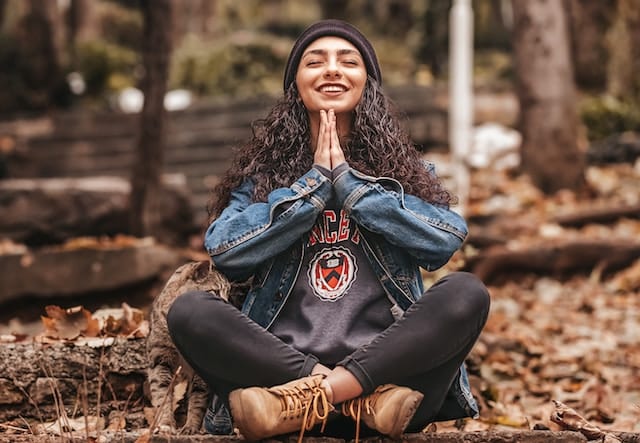 Who Are These Scripts For?
Whether you're a pro or just starting out, our guided meditation scripts are tailored to suit your needs. Perfect for:
meditation teacher or practitioner
yoga instructor
coach and counselor
therapist
mental health professional
psychologist and psychotherapist
voiceover artist
content creator
podcaster
writer
athlete
app developer
blogger
Our Guided Meditation Scripts Will Help You:
Improve your meditation-leading confidence and skills
Create audio and video recordings for your business
Grow your business by increasing your credibility
Find inspiration and new ideas for your own meditation(s)
Read aloud to individuals or groups
Enhance your self-improvement journey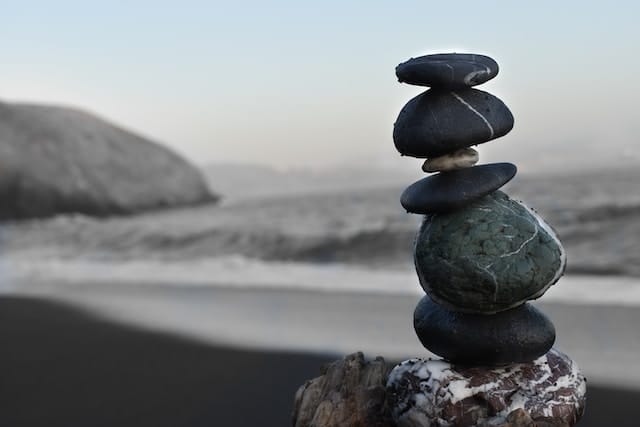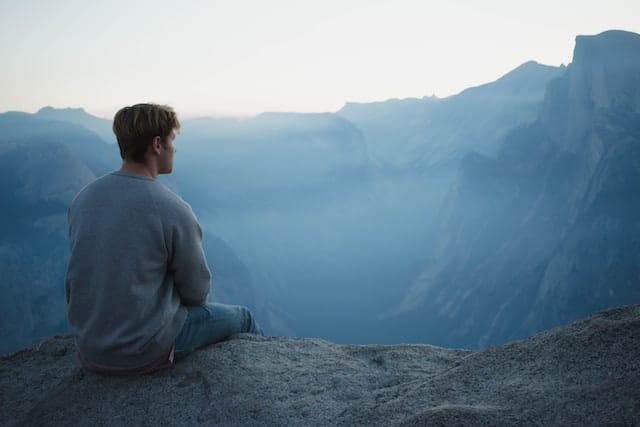 What You Will Receive
Get ready to receive gorgeously designed PDF files that are a breeze to read, follow, and comprehend. Say goodbye to confusion and hello to clarity with our easy-to-use format.
These scripts can help you increase mindfulness and reduce stress, anxiety, depression, and overwhelm using proven techniques and methods.
To ensure the best experience, we suggest using a desktop device for your initial download.
Royalty-Free
Create audio and video recordings that you can use for your business (including apps, YouTube, courses, and podcasts). You can share these recordings online and/or play them during sessions you lead
Grow your business
Use these scripts in courses you create, share, and sell
Use these scripts privately and with your clients
Edit and customize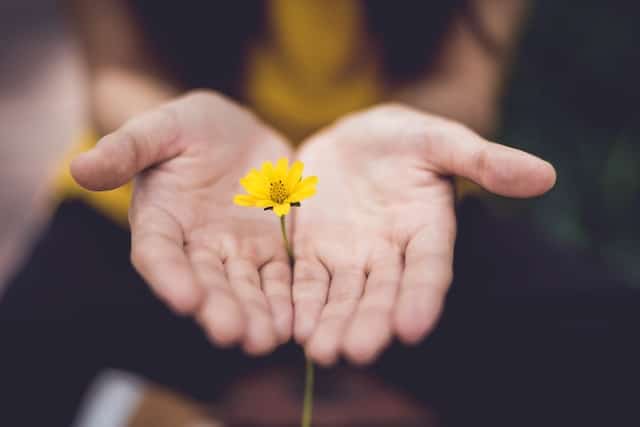 Save up to 88% with our Bundles
This script has been crafted with love and formatted in a clear, organized layout, making it easy to read aloud for individuals or groups. It is suitable for personal and professional use, including YouTube videos and monetization, and for voiceover recordings.
Use this script to lead your own meditation, edit or alter the script to suit your needs, use it in courses you create and sell, or use it privately with your clients.
Instant Download
Digital Download
Digital file type(s): 1 PDF
Your files will be available to download once payment is confirmed
Frequently Asked Questions