Begin by finding a comfortable space, sitting in a meditative position, or laying down on a bed or sofa. You can lay on the ground if you feel comfortable, but make sure your head is on a pillow.
Close your eyes and become aware of your body. Bring your awareness inside. Notice what sensations begin to arise. Take 3 deep breaths. If any tension arises, just allow it. It will pass. Your body is designed to heal itself and air helps with this process. Just breathe… Now, visualize a golden orange-yellow light around your stomach and abdomen region.
In Taoist and ancient philosophy, this area is known as your Sacral Chakra, or your center. This is where chi, the universal life force, arises. As you might be aware, this chi is responsible for all aspects of your health and wellbeing, including strength, vitality, energy, and self-esteem.
If you do not have a healthy flow of energy from your sacral chakra or center, all other aspects of life will be blocked. Now, visualize this light. Now, take 7 long, deep breaths. With each breath, you are going to see this golden orange light enter through your center, just above the stomach, and make its way up through your abdomen, over your heart, through your throat, and up to the top of your head.
When you reach the top point of your inhale, breathe out and visualize this golden orange light spill out through the top of your head, directly into you, like a chalice. The orange should be a strong and powerful orange, with an aura or air of authority and self-esteem.
Begin your breathing now…. (Just allow it to rise, it's OK. Don't force anything. Any tension or resistance is your body healing itself and releasing everything that no longer serves you. Make room for this new light to enter you.)
How does your body feel? Are you noticing any tingling sensations around your head, throat, or sacral chakra? These points are very significant, as they known as your power points. They are linked and have an intrinsic connection.
The top of your head, where the light is entering you like a chalice, is known as your Crown. This is where your connection to a higher awareness and the divine is allowed to enter. It is also where a lot of spiritual experiences and insights occur, as it is through the top of your head in the Crown where you are connected energetically to the sky or to the heavens. 
Your throat, or your throat chakra, is responsible for all forms of expression and communication. This center allows you to speak your truth and express your feelings, beliefs, emotions and ideas. It is linked intrinsically to your sacral center as this area is responsible for all your emotions, inner feelings and gut instincts, as well as your connection to others and your creativity.
All of life involves creative expression, as all of life involves creation. Now, see how these three areas are linked.
On your final breath, visualize the healing and empowering golden-orange-yellow light traveling down through your Crown and into your throat and sacral center. Allow this light to fill up these portals of energy, energizing them and all they represent. Then, take a further 4 steady, easy breaths.
At this stage, you should be feeling lighter, like there are unseen invisible forces working behind the scenes for your growth and empowerment. This is because there are.
In meditation, you are allowed to fill yourself up with energy, empty space and chi. Due to the element of air being linked to your subconscious and consciousness, where all thoughts arise, you are given space to program your cells and thoughts with beliefs and thought patterns that resonate best with you, the real you. You are mentally projecting a new mindset into your very being.
Now, think of one of your strengths. It can be a gift, a talent, or a special ability of yours. Think of something that makes you really proud, and something you know makes you a unique and extraordinary man. Picture it clearly in your mind. Now project this strength, gift or talent onto your center, the sacral chakra.
Remember, this place is where all emotional connection, wisdom and maturity arises, and where creativity thrives. All of life and the universe itself is governed by unseen and energetic forces, just as we are. Our bodies are intrinsically connected to mental, emotional, spiritual and astral planes of existence. These planes are responsible for all aspects of thought, mind, emotion, connection, genius thought, ideas and archetypes, and subtle and subconscious impressions.
Become conscious of this, and project your quality onto your center once more. Now, breathe into it 7 times. The breaths don't have to be too long and deep, but just sufficient.
With each breath, set the intention of your unique gift, talent or ability filling up this space and merging with your core. You are going to program your cells and inner DNA to hold on to this memory and awareness forever. Do it now….
Allow the sensations to arise and feelings of greatness to increase. You know yourself and recognize your skills, abilities, talents and worth. Open up fully to this feeling. Feel the chi and oxygen traveling up your spine.
Visualize the gentle yet empowering light entering your cells, and think once more about how special and unique you are. There is nothing wrong with accepting and embracing your skills and abilities. You are an incredible man and you deserve to shine.
Acting like you are small and weak benefits no one – you are destined for greatness. Even if this plays out on a small scale, at home with loved ones or in your workspace, you know you hold greatness inside. Now, let it free.
When you are ready, begin to come back into spacial awareness. Become aware of the earth beneath you and the air around your Crown. Feel your toes and fingers, and come back into awareness. Set the intention of bringing this feeling and a newfound sense of self with you wherever you go.
You are an empowered, brilliant, and unique person with profound gifts. Know this, feel it within, and let it shine…. You can now open your eyes.
Slowly come back into awareness and allow your eyes to open fully in their own time. As you stand, remember to stretch and drink some water or herbal tea. Stretching allows any final distortions or tensions in your body to be released and can shift the remaining stagnant energy.
It also allows your new-found energy to flow and amplify the healing experience that just occurred.
Congratulations! You are free to shine your self-esteem and greatness into the world.
Create Meditations Like a Pro
Want to lead your own meditation sessions but not sure how to get started? Our guided meditation scripts are the answer!
They're designed to be easy to read aloud, whether you're addressing a group or flying solo. Plus, you can record your readings and share them online, and use them to spice up your own meditation sessions.
And if you want to offer a full meditation course, these scripts are perfect for that too!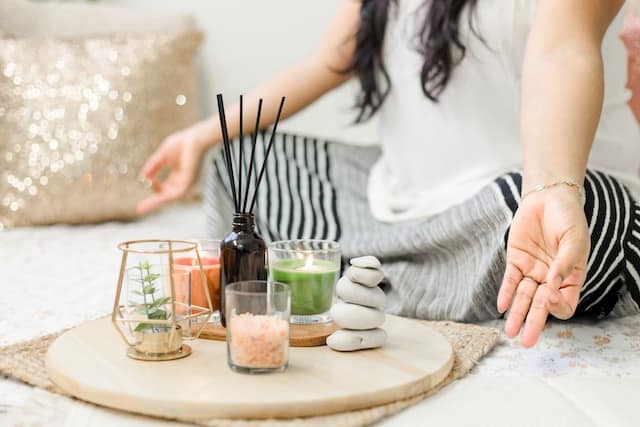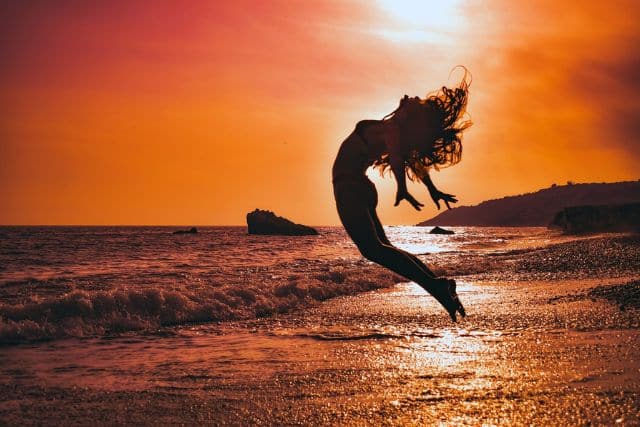 Boosts Your Confidence and Skills
Leading a meditation session requires much confidence and skill to maintain a calming and peaceful ambiance.
With guided meditation scripts, you don't need to worry about speaking what is on your mind.
Our scripts are designed to give you the right words at the right time, enabling you to build your confidence and deliver an excellent experience for your audience.
Helps You Create Audio and Video Recordings
Guided imagery scripts allow you to create high-quality recordings that you can share with your followers, clients, or sell as part of your business.
Whether you're creating YouTube videos that attract thousands of viewers or building a membership-based meditation course, our scripts are adaptable for various mediums, giving you infinite possibilities for sharing your work.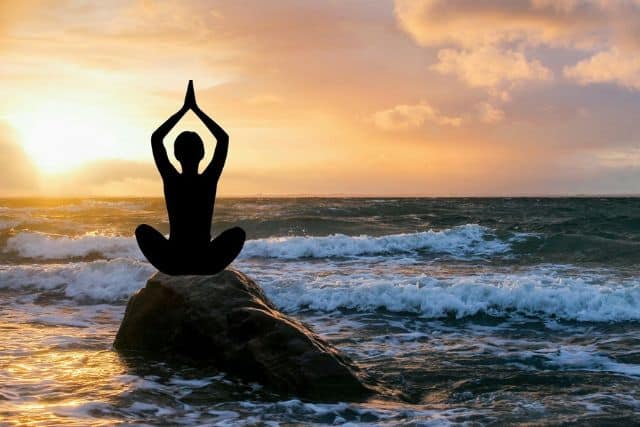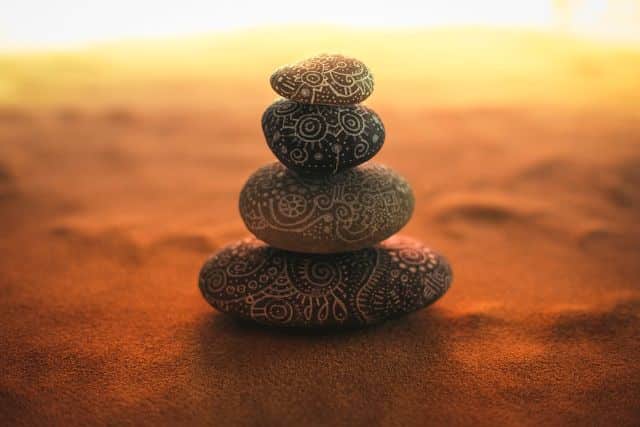 Increases Your Credibility
As a meditation leader, you want your audience to trust your abilities to provide a calm and peaceful experience.
Using guided meditation scripts increases your credibility and positions you as a knowledgeable leader in meditation.
You will provide your clients with quality instruction and reliable content that will put their minds at ease.
Provides Inspiration and New Ideas
If you're someone who struggles to come up with new and creative ways to lead your meditation, our guided meditation scripts will give you inspiration and new ideas.
You can use our scripts to focus on different aspects of meditation, like relaxation, mindful breathing, or visualization.
You can also add to or alter the script to suit your needs.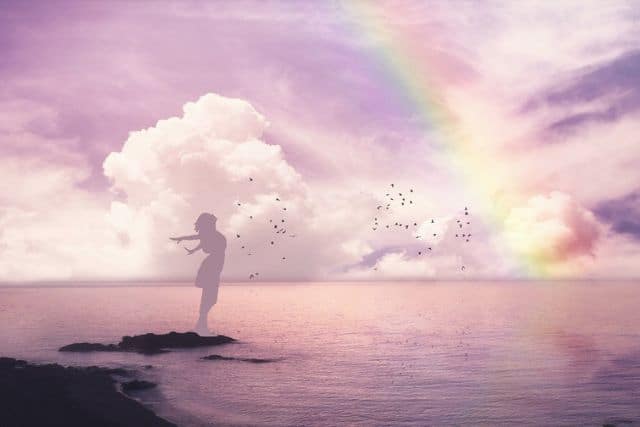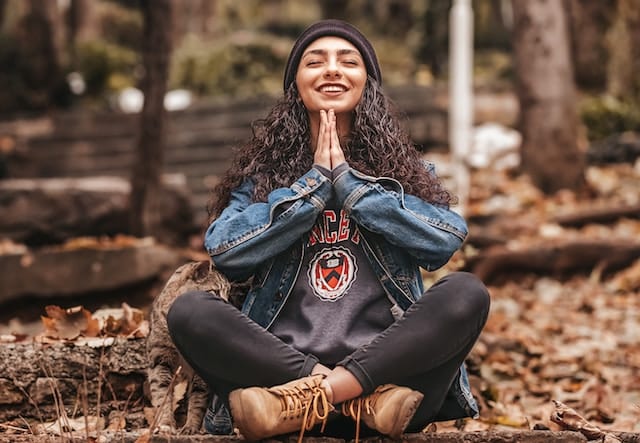 Who Are These Scripts For?
Whether you're a pro or just starting out, our guided meditation scripts are tailored to suit your needs. Perfect for:
meditation teacher or practitioner
yoga instructor
coach and counselor
therapist
mental health professional
psychologist and psychotherapist
voiceover artist
content creator
podcaster
writer
athlete
app developer
blogger
Our Guided Meditation Scripts Will Help You:
Improve your meditation-leading confidence and skills
Create audio and video recordings for your business
Grow your business by increasing your credibility
Find inspiration and new ideas for your own meditation(s)
Read aloud to individuals or groups
Enhance your self-improvement journey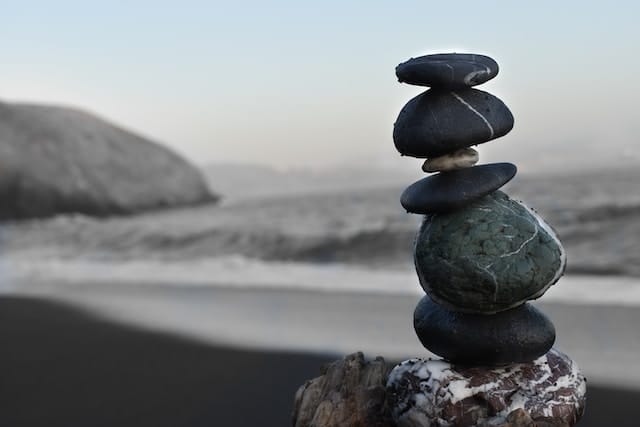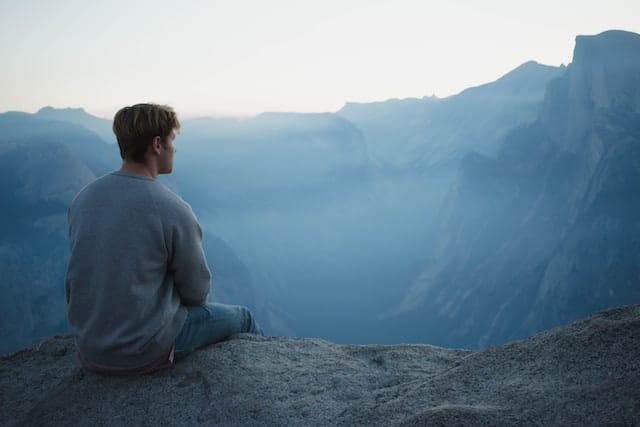 What You Will Receive
Get ready to receive gorgeously designed PDF files that are a breeze to read, follow, and comprehend. Say goodbye to confusion and hello to clarity with our easy-to-use format.
These scripts can help you increase mindfulness and reduce stress, anxiety, depression, and overwhelm using proven techniques and methods.
To ensure the best experience, we suggest using a desktop device for your initial download.
Royalty-Free
Create audio and video recordings that you can use for your business (including apps, YouTube, courses, and podcasts). You can share these recordings online and/or play them during sessions you lead
Grow your business
Use these scripts in courses you create, share, and sell
Use these scripts privately and with your clients
Edit and customize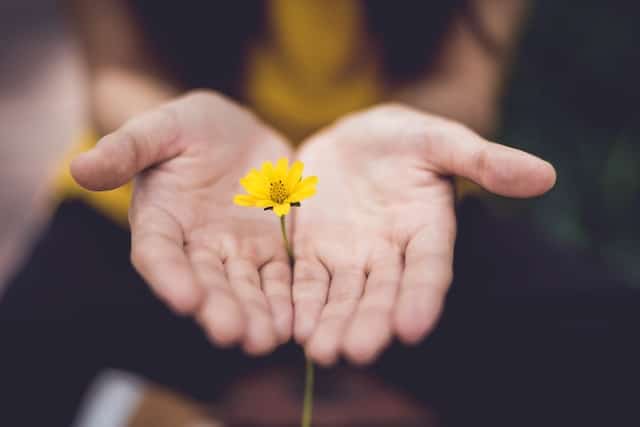 Save up to 88% with our Bundles
This script has been crafted with love and formatted in a clear, organized layout, making it easy to read aloud for individuals or groups. It is suitable for personal and professional use, including YouTube videos and monetization, and for voiceover recordings.
Use this script to lead your own meditation, edit or alter the script to suit your needs, use it in courses you create and sell, or use it privately with your clients.
Instant Download
Digital Download
Digital file type(s): 1 PDF
Your files will be available to download once payment is confirmed
Frequently Asked Questions