This is a practice that can be done in any posture.
Just be relaxed, be at ease.
See if you can begin to trace back all those people who are involved in your interest and meditation.
Someone might have given you a book, read you a poem, played you a piece of music, told you about their meditation experience.
Let a sense of them, recollection of them come into the room with you.
Consider including those who have really hurt you, not just those who you find a little bit annoying or irritating, but someone's who's actions have really brought you to an edge so that you almost said, "I've got to find another way to be happy. I have to look more deeply into life."
After all, they're a part of why we're here now as well.
Maybe you had a teacher who instilled love of learning and a willingness to be adventurous.
Maybe you had a parent who instilled confidence in your ability to try new things or explore new terrain.
Maybe you've had a child who's opened you up to a sense of wonder and interest.
Just let them be here with you now.
What about the clothing that you're wearing?
How many forms of life, how many people, how many beings have been involved in a growing of that fiber, creation of cloth, transporting it, selling it?
The creation of the building in which you're sitting or the stewards of the plots of land if you're outside.
All the forms of life involved in the food that you've eaten today.
Creature in the earth who planted that seed and nurtured that crop, who did the harvest, transported the food, sold the food, prepared the food.
You can see that none of us is actually independent, alone, or cut off, however alone we might sometimes feel.
They're all a part of the greater fabric of life, this immense web of relationships and connections and influences, this immense web of interdependence.
We arrive at this moment in time born by a sea, an ocean of conditions.
If we look at a tree, we can see it as just a tree, or we can look at a tree and sense the soil and everything that affects the quality of that soil, which is nourishing the tree.
The rainfall, everything affecting the quality of that rainfall.
The sunlight and the moonlight.
The quality of the air.
Is the tree just a tree or the confluence of all these conditions coming together, moving, changing?
And so too we can see ourselves.
Meditation on seeing the good even though our more habituated tendency might be to remember the things we've done wrong and the mistakes we've made, the things we regret.
We can consciously shift our attention to include the good within ourselves and so too when we look at others.
This is not an exercise meant to deny that anything is wrong or regrettable, but if we look at somebody and we only think about the mistakes they've made, then a tremendous sense of self and other and us and them can be reinforced.
Whereas if we include even one good thing if we can think of it, then a bridge is built so that when we honestly and directly look at what's difficult, it's more from a stance of being side by side rather than across this huge gulf of seeming separation.
Beginning with oneself, just in a relaxed, easy posture.
However you feel comfortable.
See if you can think of one good thing you did yesterday.
It may not have been very big or grandiose.
Maybe you smiled at somebody.
Maybe you listened to them.
Maybe you let go of some annoyance at a slow clerk at a store.
Maybe you forgave yourself for not saying something totally correctly.
Maybe you were generous.
Maybe you sat down to meditate.
Maybe you thanked a bus driver.
It's not conceit or arrogance to consider these things.
It's quite nourishing, replenishing to take joy, to take delight in the good that lives through us that we can manifest.
If at any time whether with ourselves or somebody else we cannot think of something good, then there's another reflection that we do, which is simply to recall that all beings want to be happy.
Everybody wants to be happy.
This urge towards happiness is nothing to be squeamish about or feel funny about.
The problem is not the urge.
The problem is ignorance, not really sensing where genuine happiness might be found, and so making the mistakes that might cause so much suffering for ourselves or for somebody else.
That urge toward happiness itself is rightful; it's appropriate.
When we can combine it with wisdom instead of with ignorance, it becomes like a homing instinct for freedom and can help us cut through many obstacles.
We start with ourselves and then with others, looking for the good.
If it's just not going to happen that way, we switch to this other reflection, recalling that all beings want to be happy.
Think of a benefactor, someone who's helped you.
Here their good qualities might come in a rush.
You can appreciate that about them, those aspects, those efforts, those acts of kindness.
Think of a good friend.
Appreciate the good within them.
Think of someone you know who's having a difficult time right now.
They're ill or hurting.
Think of the good within them, the times they've reached out to help others, their own sources of strength.
You can see that this person is not just the problem, but something bigger.
Think of someone you have a little bit of difficulty with, a conflict, unease.
See if you can find some good reflected in things they've done, choices they've made.
If not, you can switch to that other reflection, remembering that they too just like each one of us wants to be happy.
They want to be happy.
Everybody wants the same sense of belonging, feeling at home in this body, this mind, this life.
Ignorance is a very strong force.
I will close with a few moments of the reflection that all beings want to be happy.
May they be happy.
You can silently repeat that over and over again.
You can close the session with a few moments of reflection that all beings want to be happy.
May they be happy.
You can silently repeat those phrases again and again.
All beings want to be happy.
May they be happy.
Create Meditations Like a Pro
Want to lead your own meditation sessions but not sure how to get started? Our guided meditation scripts are the answer!
They're designed to be easy to read aloud, whether you're addressing a group or flying solo. Plus, you can record your readings and share them online, and use them to spice up your own meditation sessions.
And if you want to offer a full meditation course, these scripts are perfect for that too!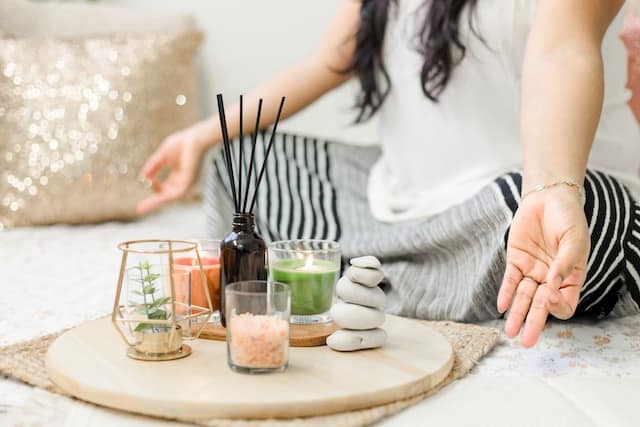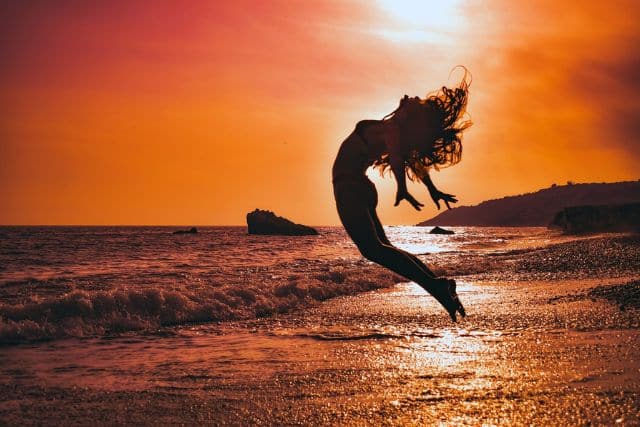 Boosts Your Confidence and Skills
Leading a meditation session requires much confidence and skill to maintain a calming and peaceful ambiance.
With guided meditation scripts, you don't need to worry about speaking what is on your mind.
Our scripts are designed to give you the right words at the right time, enabling you to build your confidence and deliver an excellent experience for your audience.
Helps You Create Audio and Video Recordings
Guided imagery scripts allow you to create high-quality recordings that you can share with your followers, clients, or sell as part of your business.
Whether you're creating YouTube videos that attract thousands of viewers or building a membership-based meditation course, our scripts are adaptable for various mediums, giving you infinite possibilities for sharing your work.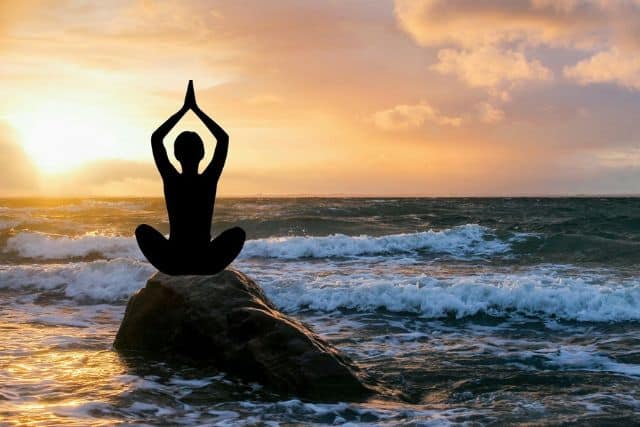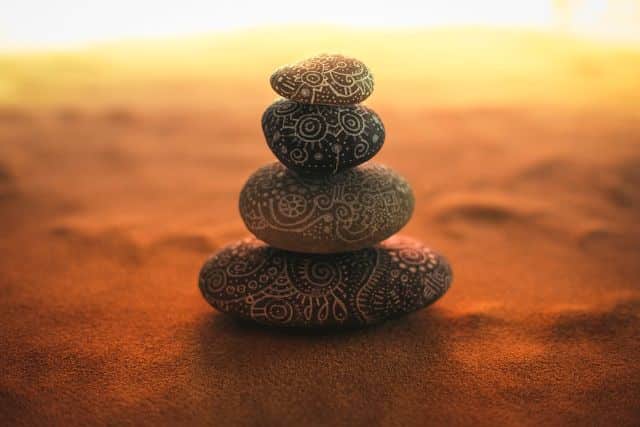 Increases Your Credibility
As a meditation leader, you want your audience to trust your abilities to provide a calm and peaceful experience.
Using guided meditation scripts increases your credibility and positions you as a knowledgeable leader in meditation.
You will provide your clients with quality instruction and reliable content that will put their minds at ease.
Provides Inspiration and New Ideas
If you're someone who struggles to come up with new and creative ways to lead your meditation, our guided meditation scripts will give you inspiration and new ideas.
You can use our scripts to focus on different aspects of meditation, like relaxation, mindful breathing, or visualization.
You can also add to or alter the script to suit your needs.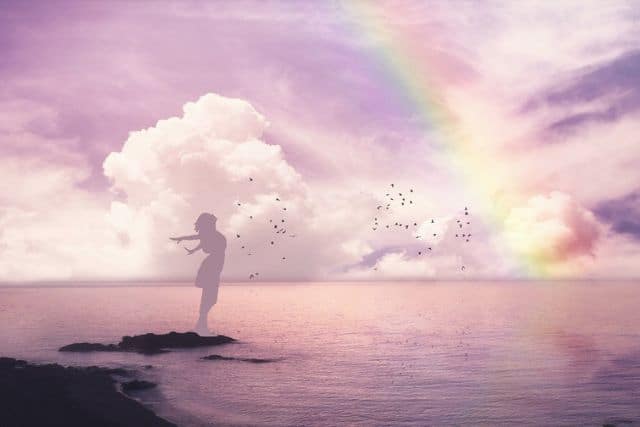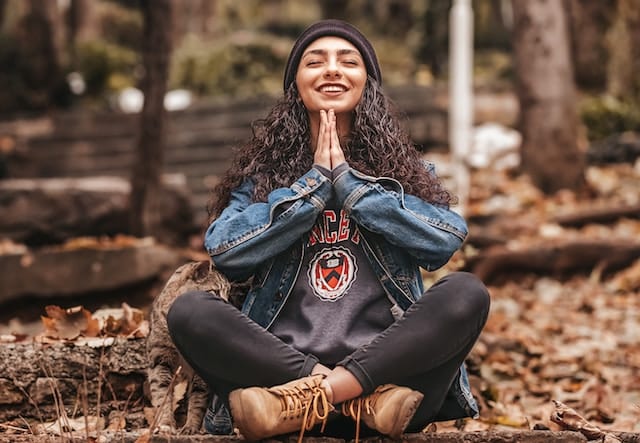 Who Are These Scripts For?
Whether you're a pro or just starting out, our guided meditation scripts are tailored to suit your needs. Perfect for:
meditation teacher or practitioner
yoga instructor
coach and counselor
therapist
mental health professional
psychologist and psychotherapist
voiceover artist
content creator
podcaster
writer
athlete
app developer
blogger
Our Guided Meditation Scripts Will Help You:
Improve your meditation-leading confidence and skills
Create audio and video recordings for your business
Grow your business by increasing your credibility
Find inspiration and new ideas for your own meditation(s)
Read aloud to individuals or groups
Enhance your self-improvement journey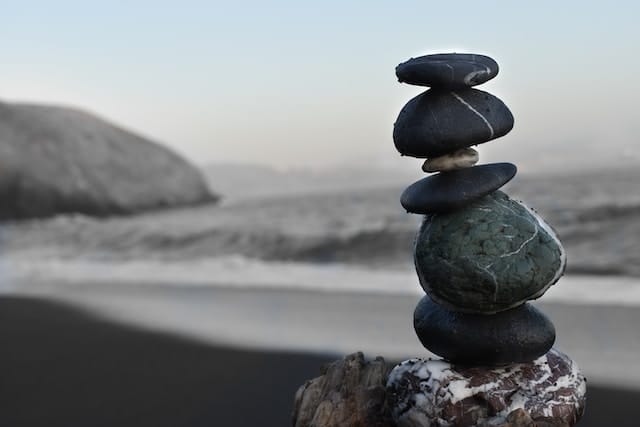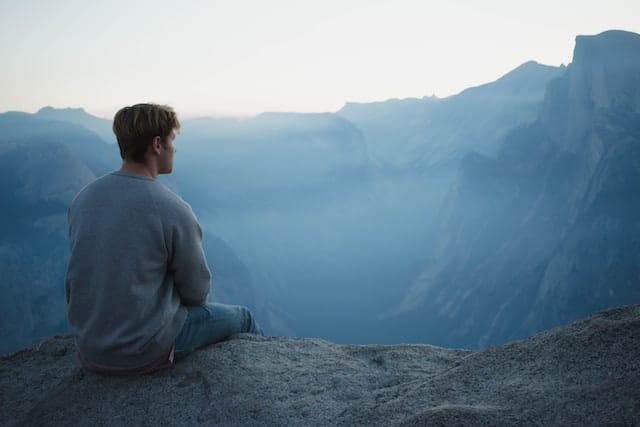 What You Will Receive
Get ready to receive gorgeously designed PDF files that are a breeze to read, follow, and comprehend. Say goodbye to confusion and hello to clarity with our easy-to-use format.
These scripts can help you increase mindfulness and reduce stress, anxiety, depression, and overwhelm using proven techniques and methods.
To ensure the best experience, we suggest using a desktop device for your initial download.
Royalty-Free
Create audio and video recordings that you can use for your business (including apps, YouTube, courses, and podcasts). You can share these recordings online and/or play them during sessions you lead
Grow your business
Use these scripts in courses you create, share, and sell
Use these scripts privately and with your clients
Edit and customize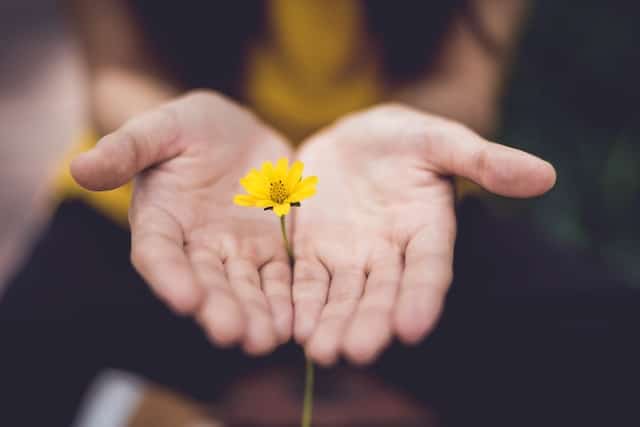 Save up to 88% with our Bundles
This script has been crafted with love and formatted in a clear, organized layout, making it easy to read aloud for individuals or groups. It is suitable for personal and professional use, including YouTube videos and monetization, and for voiceover recordings.
Use this script to lead your own meditation, edit or alter the script to suit your needs, use it in courses you create and sell, or use it privately with your clients.
Instant Download
Digital Download
Digital file type(s): 1 PDF
Your files will be available to download once payment is confirmed
Frequently Asked Questions